The Canadian Rockies rise an hour west of Calgary, their snow-speckled peaks watching over Alberta like gentle guardians. Any journey to the province must include both the diverse metropolis and the remote mountains.
Start in Calgary, a booming natural gas town that hosted the 1988 Olympic Games. There are still prominent relics from that event – most notably, Winsport, where you can scream down the icy bobsled track or street luge down the same mountain. Remember the Disney movie Cool Runnings? This is where the Jamaican bobsled team made magic happen.
After you've inhaled a cowboy steak, set sail for the Canadian Rockies to your west. Bucolic Banff an hour and a half away is outrageously popular. Stop there for the night, taking the gondola up Sulphur Mountain to gaze at the peaceful peaks. The next morning, journey 58 kilometers west to Lake Louise, the most stunning glacial lake you'll see this side of the Arctic. Hike from the Fairmont Chateau to the other side of the lake, then continue up the mountain if you're game for a longer trek.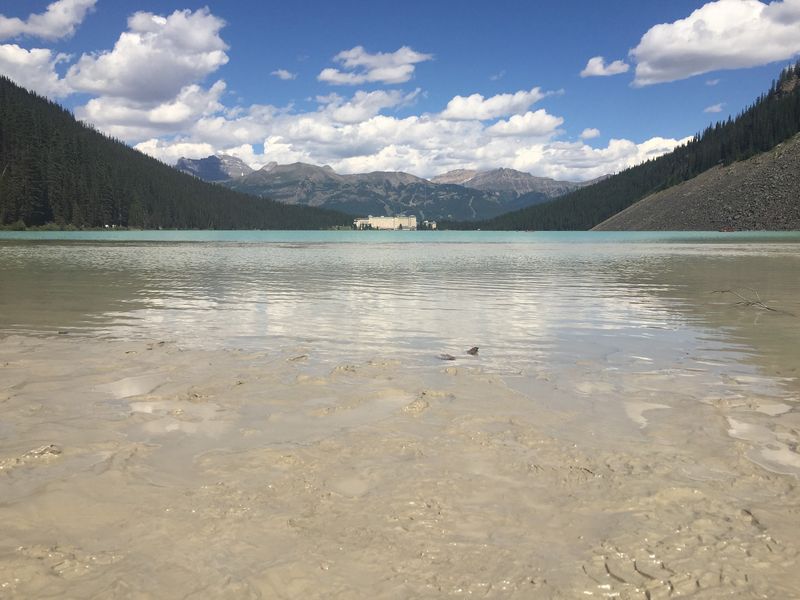 Otherwise, head back to the car and wind through Banff National Park until you enter another popular preserve – Jasper National Park. At 11,000 square kilometers, it's the largest in Canada. When you're ready to re-emerge from the remote wilderness, Edmonton is three hours from Jasper's exit near Hinton. While The Big E is smaller than Calgary, it's Alberta's capital – and also one of Canada's hockey capitals. The beloved Oilers have only made the playoffs once in the last 13 seasons, but that doesn't stop fans from selling out Rogers Place nearly every night.
Alberta is rich with natural resources, and we hope this trip is a valuable resource as you seek to traverse its vast expanse. To do so safely, you'll want to install Nokian Tyres all-weather products – unless you're doing in winter, in which case winter tires are your safest option.
For our official road trip tire safety checklist, click here. And visit the main page of our microsite to add your own adventures!