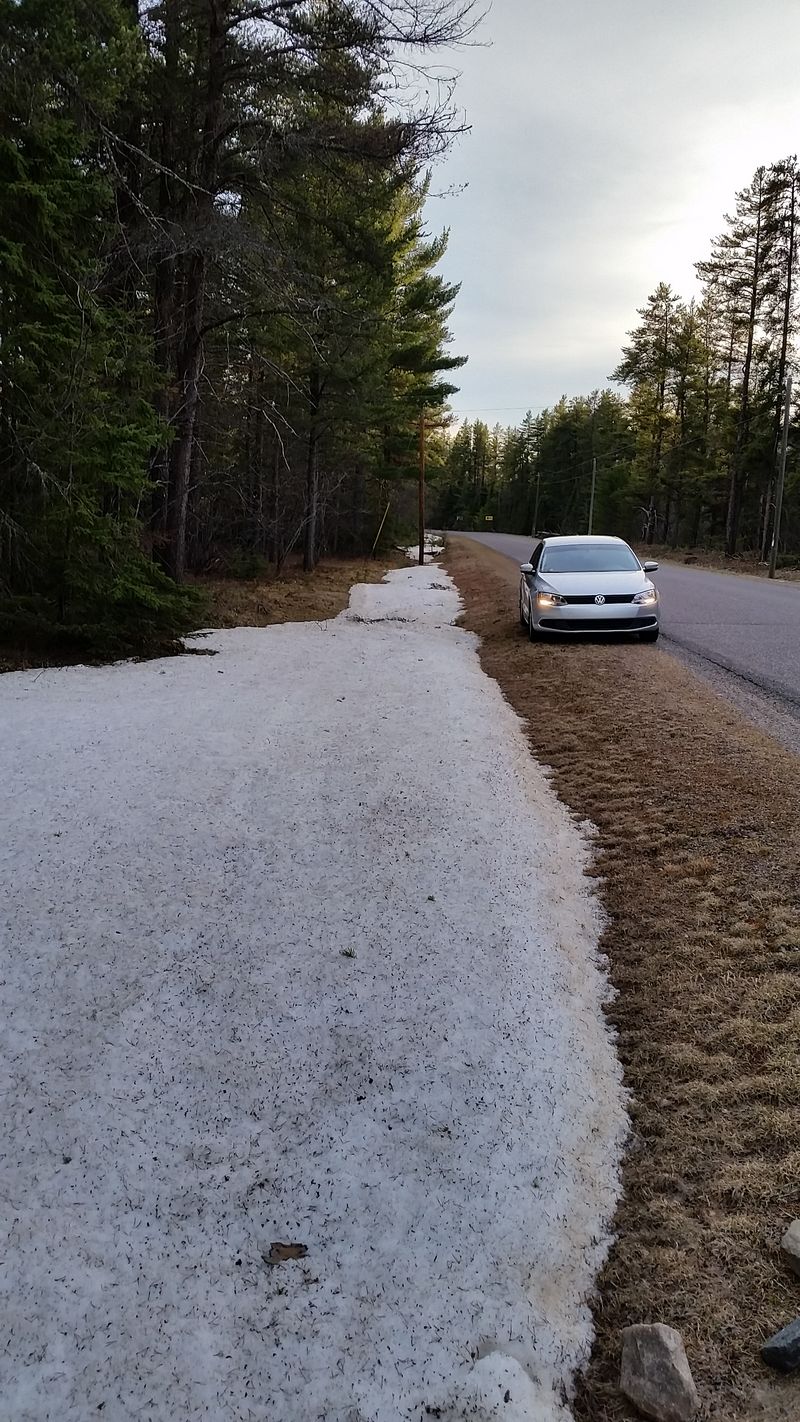 Well all that remains of our mild winter is some snow along the roads and shaded areas of the woods.
This will be my final blog !! I sure will miss these Hakkapeliitta R2's 
The VW Jetta will be gone soon and so will the tires...I've had a spectacular 3 seasons on these tires and traveled through over 600" of snowfall and several thousand miles, temperatures  from nearly -40 to nearly 80 degrees F  , rain , freezing rain , and sleet.
I've always been impressed,  Nokian did A fine job engineering these tires for harsh winter conditions. I've only once nearly got stuck but never had to get pulled , pushed or towed with these tires. These tires saved me time going to work in the mornings and kept my family and I safe on our travels.
I attempted to have the Hakka R2 's taken off yesterday but my Brand X oem all season tires had several patches that just wouldn't  hold air anymore.  The tires will stay with the car. I am switching to a Large SUV for family and towing purposes. 
It's been fun testing and blogging for Nokian on these great tires  , and with that I say thanks Nokian for the opportunity! 
Take care and have a safe summer !!!