If you own a vehicle with a healthy engine, a strong transmission, a beefy suspension and great brakes, but your tires don't grip the road properly, then you have no traction and no control.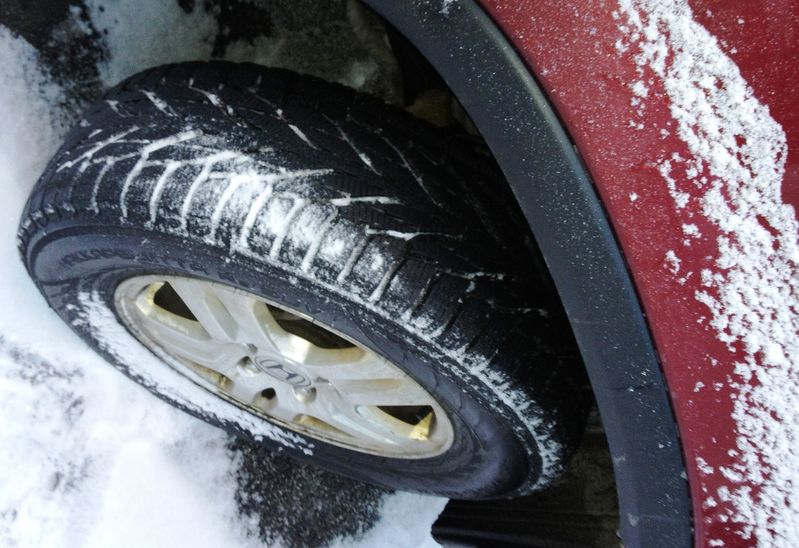 It is the tires that determine the type of traction, grip and control that you have with your car.
If you add up the amount you paid for the vehicle + the cost of car insurance + the maintenance and repairs you have in the car + the new stereo you bought for it, the cost of good tires may be one of the most economical purchases you can make.
What winter tire am I running this year?
My number one choice for a GREAT winter tire has always been a Nokian Hakkapeliitta. This year I have the privilege to be test driving the Nokian R2 SUV.
What do It think about them so far?
Quiet on bare road

Reliable lateral grip, especially when cornering

Excellent self-cleaning properties in snow and slush

and best of all...the secret sauce of Nokian's special

"Cryo Crystal Concept" gives it the grip of studded tires without the studs.
More to come as old man winter throws it's worst at me and my CRV.