Has Nokian Tyres helped you Extend Your Adventures? Tell us how, and you might get a chance to stretch them even further. Between March 1 and April 30, drivers in the U.S. who register at NokianTires.com/Win will receive a chance to win the adventure of a lifetime!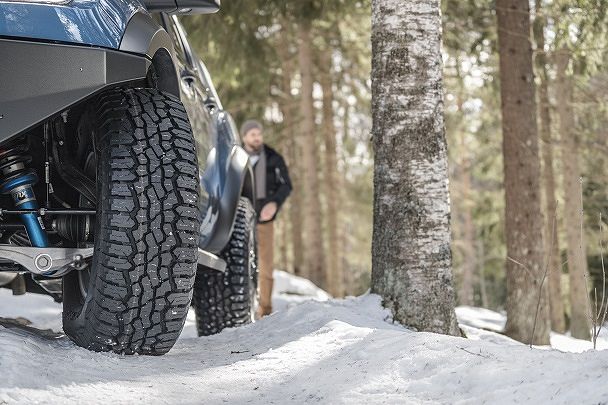 The process is easy. Just go to the contest website and fill out the entry form. Winners will be randomly selected in May, and one lucky winner will go on an adventure tailored by Nokian Tyres. Other winners will receive secondary prizes aimed at making their adventures greater than ever.
We launched the contest to celebrate our new all-terrain tires, the Outpost AT and APT. You can learn more about the tires at NokianTires.com/Outpost. Both Outpost tires are forged to help drivers extend their terrain, toughness and travel. They're certified with the three-peak mountain snowflake that signifies they're capable in winter conditions. And both tires come with a Pothole Protection warranty.
The Outpost AT has an aggressive tread pattern and Aramid Shield™ -- puncture-resistant Aramid fibers embedded beneath the tread and sidewalls. It is built to make work productive and leisure limitless for drivers of large SUVs and light trucks.
The Outpost APT is versatile enough to let drivers of SUVs, crossovers and small light trucks thrive in all conditions, from getaways to the daily grind, thanks to Aramid sidewalls and an adaptable tread compound.
Nokian Tyres invites drivers to take the Outpost Pledge:
I will:
Extend the boundaries of where I can go
Extend my terrain by removing limits
Extend my toughness by finding inner strength
Extend my travel by forging new paths
Visit NokianTires.com/Win to enter the Extend Your Adventure contest!