When you visit West Virginia, you'll feel like its country roads have taken you home.
Perhaps no state east of the Mississippi is as wild and rugged. The state's largest city, Charleston, has just 46,000 residents, and you have to climb over a lot of hills to get there.
But this road trip skirts the capital city and focuses on the mountains. Exit I-64 just north of Beckley, on the southern end of the state near the Virginia border, and know that you won't see an interstate again for a while. If you'd like to learn more about West Virginia's trademark industry, the Beckley Exhibition Coal Mine offers daily tours and a glimpse of the state's mining history.
Then, hop on Highway 19 North and plunge deep into the wilderness. As you carve your way up the four-lane highway, you'll feel like you'd have an amazing view of the surrounding scenery if you were just a little taller. Don't be fooled, that's the West Virginia effect: always feeling like you're near the summit of the mountain, but always just a few hundred feet too short to see over the next hill. It's par for the course in a rolling, rugged landscape with many riches to offer.
But don't worry, because you're approaching a stunning view. Thirty minutes north of Beckley is the New River Gorge Bridge. It's 3,000 feet long, but that's not the number for which it's known. Its height of 876 feet makes it one of the highest vehicular bridges in the world, and the tallest east of the Mississippi River. Stop at the visitor center on the edge of the gorge for a great look at the bridge, then take your time driving across.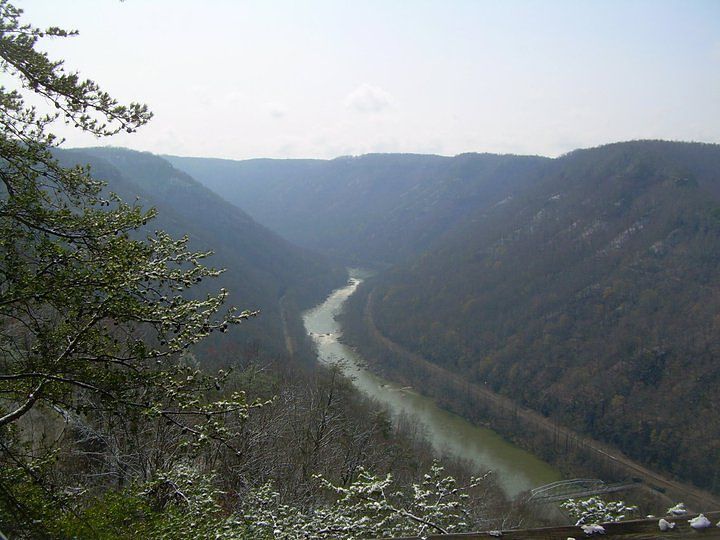 If you're an outdoor enthusiast, plan to stop here for a rafting excursion: The New River is a great spot to roll over some rapids.
When you're ready to climb to the northern reaches of the state, get back on Highway 19 and drive to Morgantown a couple hours north. You won't see much civilization on this stretch, and that's part of what makes West Virginia memorable.
But Morgantown offers a delightful exception to that rule. A vintage university town nestled on the steep banks of the Monongahela River, it offers a quaint snapshot of college culture, complete with tasty food joints and watering holes.
Morgantown is a great place to end your journeys in the Mountain State, but note that it's only an hour and a half south of Pittsburgh if you want to tackle the Keystone State next.
For our official road trip tire safety checklist, click here. And visit the main page of our microsite to add your own adventures!