Who has the worst roads in North America? 
Apparently, you do.
Nobody LOVES the roads they drive every day, especially this time of year, when potholes form and frustrate drivers everywhere. But when we asked you to make a case for your roads as part of our Pothole Campaign, you gave us some pretty convincing answers!
From pictures of potholes to rants about your roads, these entries were so good that we couldn't help but share them. And please note that there's still time to submit your own entry at NokianTires.com/Potholes, and U.S. submissions will be entered to win a free set of the Nokian Tyres One, our new passenger tire that comes with a Pothole Protection program.
Dean -- Montreal, Quebec
"Montreal roads are the worst in North America, maybe even the whole world," says Dean from Quebec. We have harsh winters and use lots of salt and this destroys their condition quickly. We have the highest insurance claim rates in the country for damaged suspensions, wheels and tires due to our huge and numerous potholes. Some can even swallow a whole small car."
Dean's testimonial is great, but his picture is even better: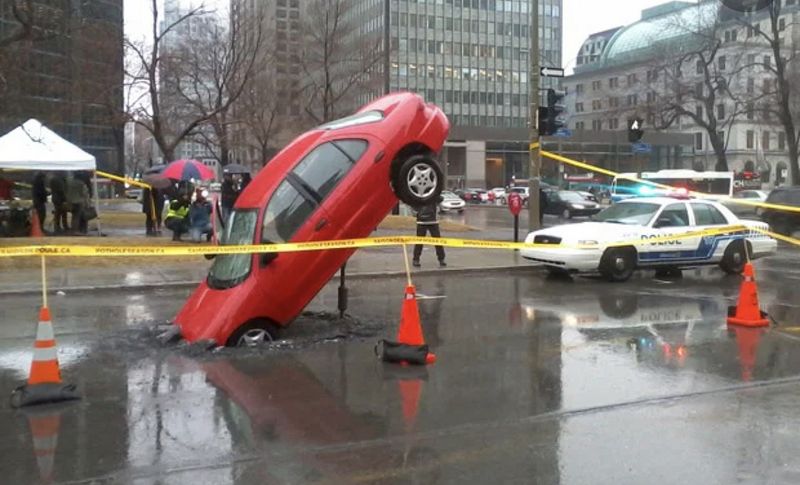 Now THAT"s a pitfall we'd like to avoid.
Daina -- Austin, Texas
"Potholes EVERYWHERE. Austin has not been keeping up with the roads versus how many people are moving here. Turning back into the Wild West out here!"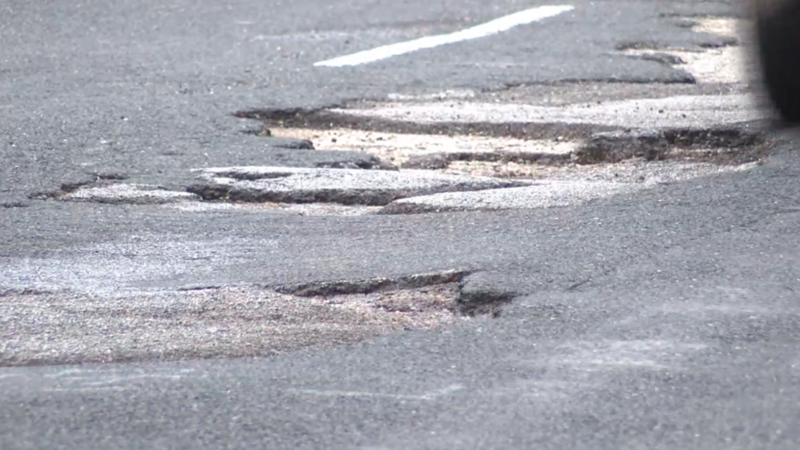 Razvan-- Detroit, Michigan
"Detroit and the surrounding cities of Wayne County, MI are the worst. Some roads look like a war zone. Every few feet there is a pothole that looks like an improvised explosive device went off."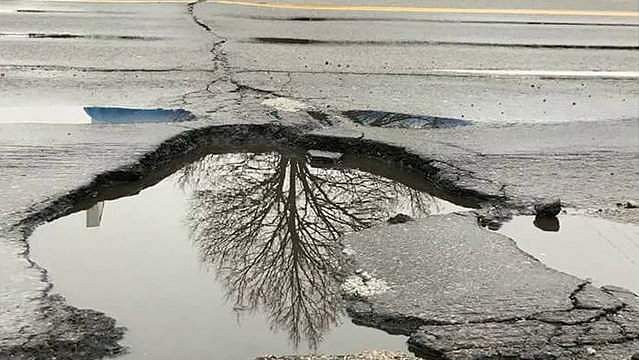 Dominic -- Plattsburgh, NY
Dominic lives in New York, but he decided to throw some shade at his northern neighbor.
"I was in Montreal. Worst roads I've ever seen. It's like if they were making potholes (craters you could call them) on purpose to drain water from the pavement."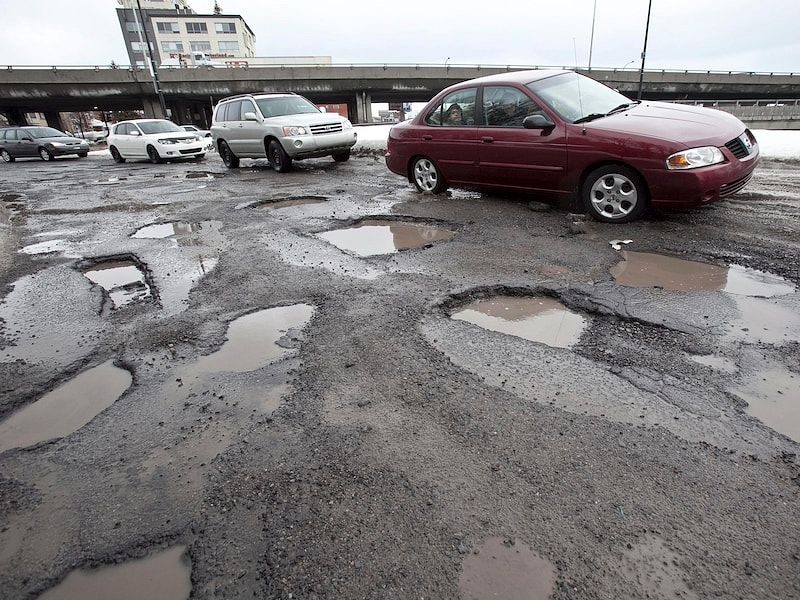 Finally, we wanted to give some love to some quotable quotes that didn't come with pictures:
Russell -- North Kingstown, Rhode Island
"In England they drive on the left side of the road. In Rhode Island, we drive on what's left of the road."
Lindsay -- Joelton, Tennessee
"Pretty sure we had a manatee swimming in the pothole by our house."
Abdul -- Pierrefonds, Quebec
"It looks like there was a meteor shower in the city."
Pothole Protection for the Roughest Roads
We have good news! For the first time, Nokian Tyres sells a passenger tire that comes with a Pothole Protection warranty. If you purchase a set of the Nokian Tyres One and a tire is damaged beyond repair by a pothole or road hazard, we'll replace it for free.*
Why are we so confident in the Nokian Tyres One? Because it's reinforced with puncture-resistant Aramid fibers, the same material used in bulletproof vests. We believe the Nokian Tyres One is the One for safety, sustainability and durability. And with protection for roads like the ones shown above, we think you'll be proud to make the Nokian Tyres One the One for you. 
Click here to learn more about this pothole-protecting tire!
*Terms and conditions apply