It's important for tire companies like us to talk about safety. After all, a tire is the only safety device on your vehicle that actually touches the road.
From Sept. 6 through 17, we will share social media and press content that highlights our leadership in safety and sustainability. We'll provide you with safety advice, showcase our innovative tire technology and dive into the "world" part of that theme by sharing ways we're advocating for sustainability.
But talk is cheap. To cross the bridge from rhetoric to reality, it takes passion that goes far beyond the point where the rubber meets the road. 
When we tell you we're committed to leading the Journey to a Safer World, here's what we mean.
Safety on the Road
Yes, it all starts with a safer driving experience. 
Nokian Tyres devotes a significant portion of our resources to research and development, an investment that matches the steepest outlays in our industry. We just built a state-of-the-art test center in the Spanish desert that will subject our tires to harsh year-round conditions. Our Ivalo Test Center north of the Arctic Circle is the time-honored home of our winter and all-weather tire testing.
Those facilities enable us to build on our tradition of innovation, which began when we invented the winter tire and continues through new products (we also made the first all-weather tire) and technology.
Many of our tires are reinforced with the same material found in bulletproof vests. Our newest all-season tire, the Nokian Tyres One, comes with a Pothole Protection program. Our tailored tread compounds are crafted to provide peace of mind in all conditions. Our patented Driving Safety Indicator helps drivers know exactly how much safe service life remains in their tires. 
It's clear: From our investment to our products to our passion, safety is a key part of who we are.
Sustainable Solutions
But our legacy of innovation is not limited to driving safety. Over the years, we have expanded our definition of "safety" to encompass the effort to protect the planet and keep our journeys beautiful. And in that area of sustainability, we've been a global leader, too.
The Dow Jones Sustainability Index ranks Nokian Tyres among the top 10 percent of most sustainable publicly traded companies in the world
By reducing the rolling resistance of our tires, Nokian Tyres has reduced global CO2 emissions by more than 1.1 billion pounds since 2013. Ninety-two percent of our products rank in the lowest three rolling resistance categories, including the new Nokian Tyres One, a North American passenger tire we launched in January. Not only does low rolling resistance lower emissions, but it also increases fuel efficiency, thereby helping drivers save money
Our Dayton Factory was the first in the tire industry to learn LEED v4 Silver certification, and the solar-powered administration building next door earned LEED v4 Gold certification. In 2021, we have recycled or reused all waste from the factory
Nokian Tyres partnered with POWDR to plant 50,000 trees in Colorado, Oregon, Utah and Vermont this year in areas impacted by wildfires and deforestation
In our view, sustainability is actually a key part of safety. By minimizing our footprint and working toward a greener planet, we believe we're making the world a safer place to live.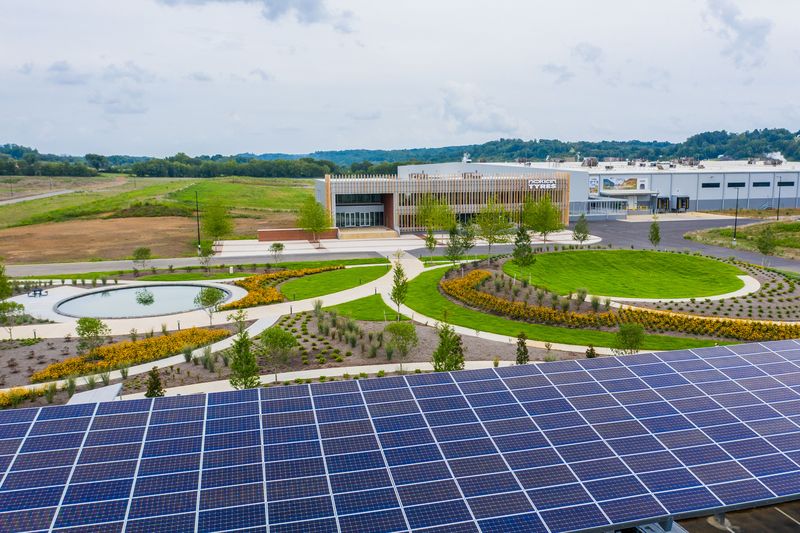 Ambition for the Road Ahead
Now, we're eagerly exploring new pathways to safety and sustainability.
In the coming months, we plan to unveil new products that double down on our mission to protect drivers and the planet. And earlier this year, we announced our intention to introduce a concept tire using only renewable and recycled materials by the year 2025.
Safety and sustainability are neverending journeys, and they require efforts from all of us. Nokian Tyres is honored to do our part to lead the Journey to a Safer World, and we're eager to partner with drivers, dealers and other partners to find new roads toward that goal.