Sami Välimäki was born in the Scandinavian North and seasoned in the shadows of the rugged Arctic. And now, he's making his mark in North America.
Hey, that sounds a lot like us!
That's why Nokian Tyres is proud to sponsor the Finnish golfer in this year's U.S. Open, which takes place September 17-20 at Winged Foot Golf Club.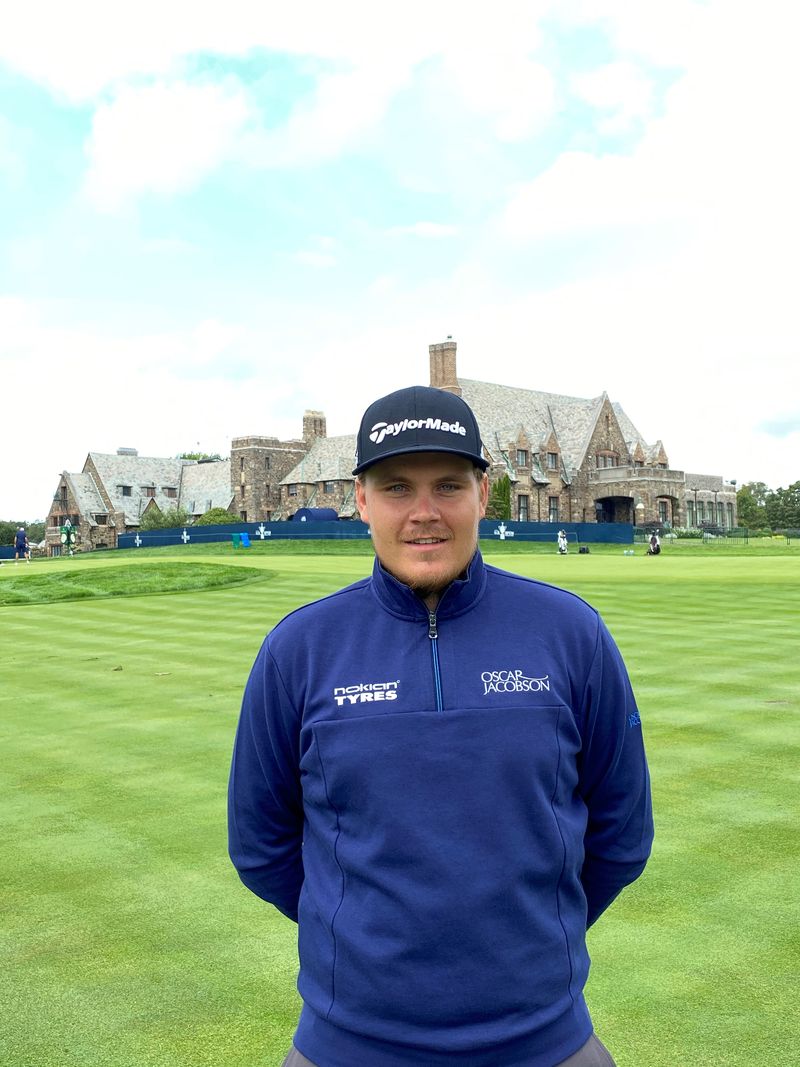 "I feel that being Finnish has helped me," Välimäki says. "Being a small country, I feel like I want to show the world what we can do."
It's Välimäki's first appearance in America's golf championship. He will rely on a spirit of relentless persistence to withstand the rigorous course conditions – the same classic Finnish fighting spirit that helps us develop tires that provide peace of mind in all conditions.
"I want to play four solid rounds and make it to the finals. I want to play to win," he says. "My dream is to be the best golfer in the world one day."
Välimäki is a product of his family's passion for the game. His parents both played golf, and he walked the fairways with them as a young child. He won his first tournament at age 15 and went pro last year, shortly after turning 21.
"It was my long-term goal, and we were just waiting for the right moment," says Välimäki. "There was really nothing left for me to achieve as an amateur."
Since turning pro, the achievements have piled up. Välimäki ranks 18th in the European Tour and won his first tourney on the tour in March when he captured the Oman Open. Now, he sets his sights on one of the most prestigious sporting events in the world.
"I knew all the time at what level I was supposed to be playing and achieved that, then went on to the next," he says of his rapid rise. "I feel that the whole country [of Finland] is rooting for me, which feels good and gives me energy."
And as a native of Nokia, Finland, he also has the support of Nokian Tyres – the Scandinavian tire company whose origin dates back to exactly 100 years before he was born.
"For me it's important that the company originates from Nokia," says Välimäki. "My very first car had Nokian Tyres products on it. I'm really happy and proud to be partnering with Nokian Tyres."
As we experience our own growth journey in North America, we'll be rooting for Sami to take his own major step forward next weekend.
The 120th U.S. Open Championship is played in Mamaroneck, N.Y. on Sept. 17-20, 2020. Follow @NokianTyresNA on Facebook, Twitter and Instagram for updates on Sami's performance.