Last week, Nokian Tyres announced the creation of 75 new jobs at our factory in Dayton. We're also building an onsite warehouse as we push toward full production capacity by 2024. At that point, as many as four million tires per year will make their way from our award-winning Tennessee factory to vehicles across North America – double the number of tires we're making there now.
This is important news for our company. The Dayton Factory is our only production facility in North America. By doubling our production here, we're able to make safe, sustainable tires tailored to the demands of American and Canadian roads.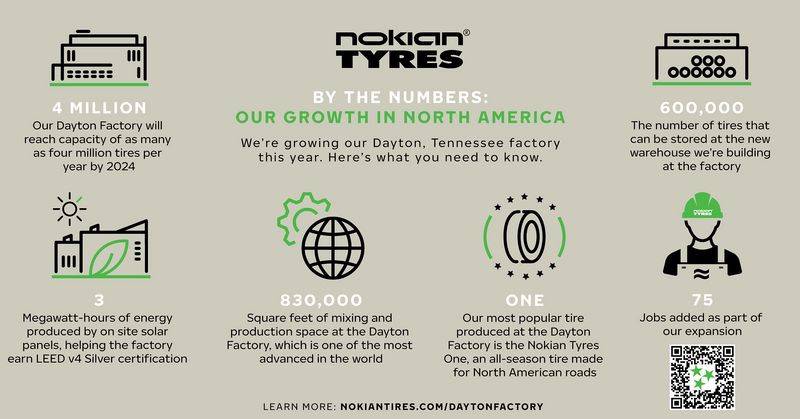 What does that mean for drivers?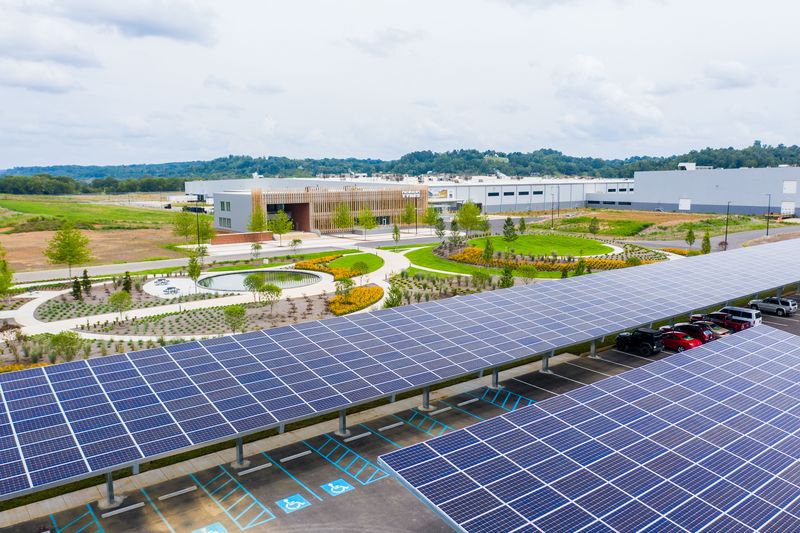 Tires for Your Roads
First and foremost, it means we'll be able to double the amount of tires we make for the roads where you live. We've long been known as the inventor of the winter tire, but we won't make a single winter product in Dayton for the foreseeable future. Instead, the Dayton Factory specializes in all season and all weather tires that are more commonly used in places like the Midwest, West Coast and South. 
The wildly popular all season Nokian Tyres One calls Dayton home. It's infused with Aramid fibers in its sidewalls to protect against potholes and road hazards. We also make the all weather Nokian Tyres WR G4 in Dayton. It's a true four-season tire built to navigate snow and slush, in addition to spring rain and summer heat.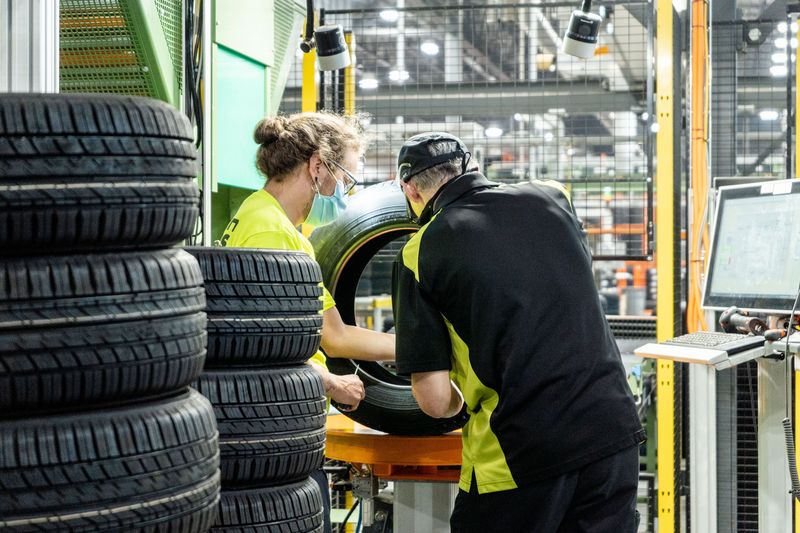 Jobs for American Workers
We believe happy people make premium tires, and our Hakkapeliitta Spirit of entrepreneurship, inventiveness and team spirit guides our work together at the Dayton Factory. Since opening in 2019, we've already won awards for the factory's operations, culture and sustainability. That means career advancement for our team members and safety for North American tire buyers.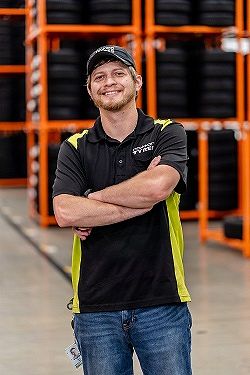 Sustainable Success
Nokian Tyres was founded in Finland, and our Nordic roots guide each decision we make. That's why our North American tire factory was designed on the cutting edge of sustainable innovation. The Dayton Factory is first tire factory in the world to earn LEED v4 Silver certification, and its administration building earned LEED v4 Gold certification in 2021, a testament to its low emissions and energy efficiency.
But state-of-the-art facilities are not the only way we strive to be sustainable. Our tires have low rolling resistance and are free of harmful high-aromatic oils - we were the first tire manufacturer to remove them from our tread compounds. In summary, Nokian Tyres operates one of the most eco-friendly tire factories in the world in the heart of Southeast Tennessee.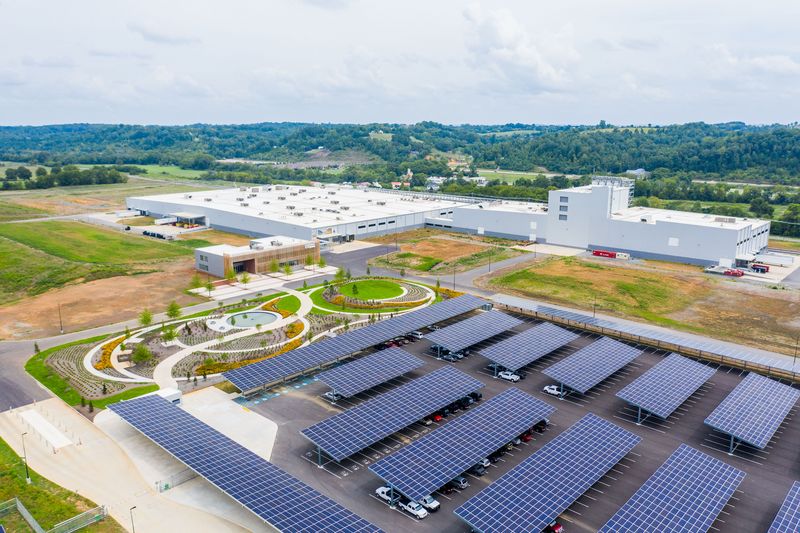 Coming to a Shop Near You
One big reason we opened the Dayton Factory in 2019 was to make tires closer to home. Now that as many as four million tires will come off the line in Tennessee each year, we'll be able to get high-quality products to dealers near you with less dependence on the global supply chain.
That means shorter lead times from the curing press to your wheel well. And it also means we can better tailor our product mix to mee the unique demands of North American drivers. Our dealers and drivers love our tires, and the Dayton Factory enables us to get more of them to you, faster.
To learn more, visit NokianTires.com/DaytonFactory. We're excited about this important step forward in our beautiful North American journey.