A crowd of team members gathered around the curing press recently, applauding as it opened to reveal the first tire produced at our new factory in Dayton, Tennessee.
The moment was a big deal to our employees. Many of them trained overseas for six weeks to learn how to craft some of the safest, most eco-friendly tires in the world. Now, they were witnessing the fruits of their labor for the first time. They were thrilled to see their first product come off the line.
But the moment is also important for drivers in North America. Once the Dayton Factory begins producing tires for commercial sale next year, we'll be able to provide products that are tailored to your driving needs like never before.
The Dayton Factory is our first in North America. We built it because we plan to grow here. And in the competitive tire industry, true growth can only come from meeting the expectations of drivers.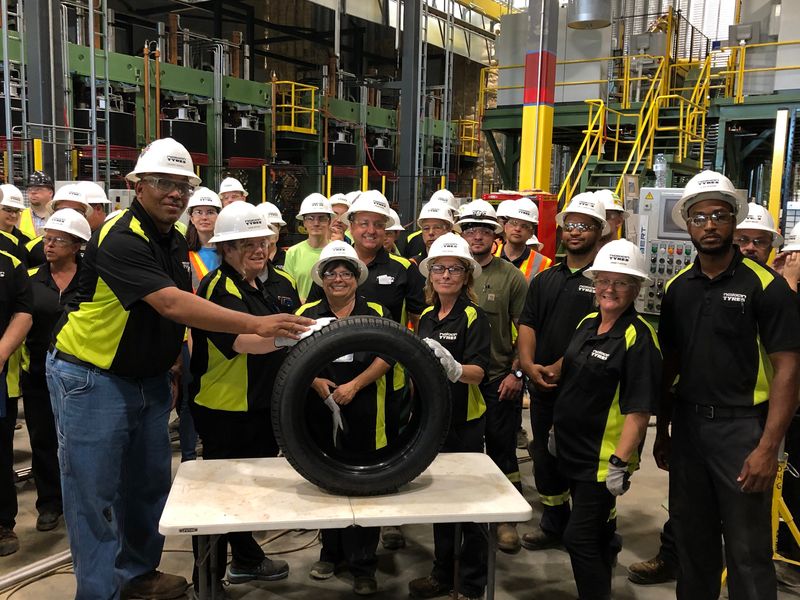 We've provided peace of mind in all conditions for more than eight decades, but the Dayton Factory will enable us to do that more effectively than ever. In the coming years, you'll see us unveil and craft tires that are well-suited for the roads you drive every day -- from all-weather tires built for unpredictable winter weather to all-season tires that form a foundation for special memories on the road with family and friends.
So when we commemorate this gratifying moment, it's about more than a chunk of vulcanized rubber; it's about coming one step closer to building a stronger relationship with you than ever before.