We're proud to have the highest driver loyalty in the North American tire industry. But sometimes, our consumers take their Nokian Tyres love to some interesting extremes.
Do you like the Nokian Rotiiva AT? So do we. But Michael took things to another level when he tattooed the tread pattern on his right arm.
"After 34 years of being a mechanic, I have learned brand loyalty," he says. "Old Toyotas and Nokian Tyres. It took me a while to buy my first Japanese car, but the Nokians caught on quick. I've got [Nokian Tyres products] on all my cars now – and most of my customers' cars. Best. Tire. Ever."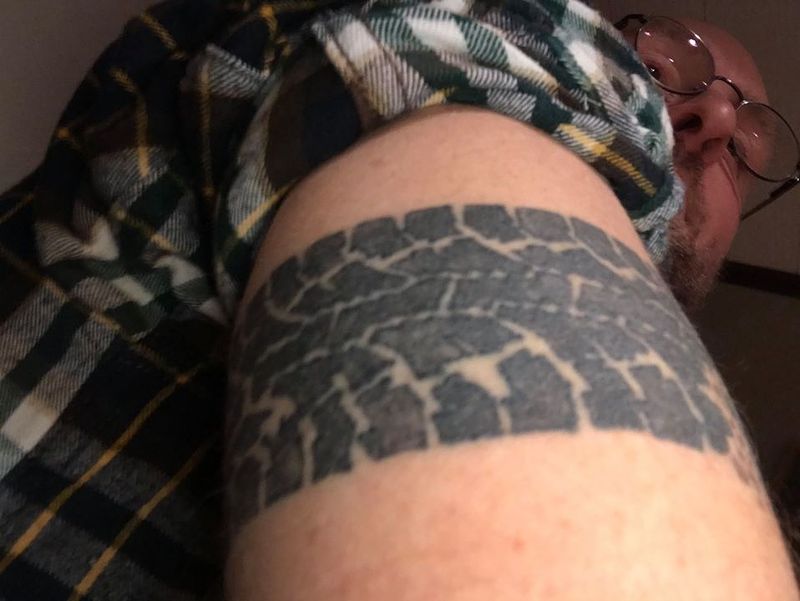 When Lauren took her Nokian Hakkapeliitta 9 tires for their first winter journey, she couldn't contain her excitement. She posted a video of her jubilation – Snapchat filter and everything.
Scores of drivers trust our tires to protect their families. But some like to put their families…in…our tires. Dany's baby girls like sitting in Nokian Rockproofs – he even uses the tires as a growth chart of sorts.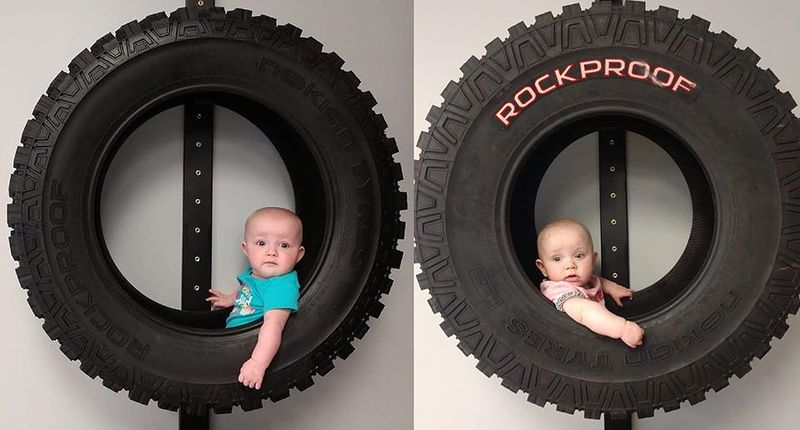 Sarah took her dog Kiki to shop for tires – and even though the puppy was only 13 weeks old, she made the right choice.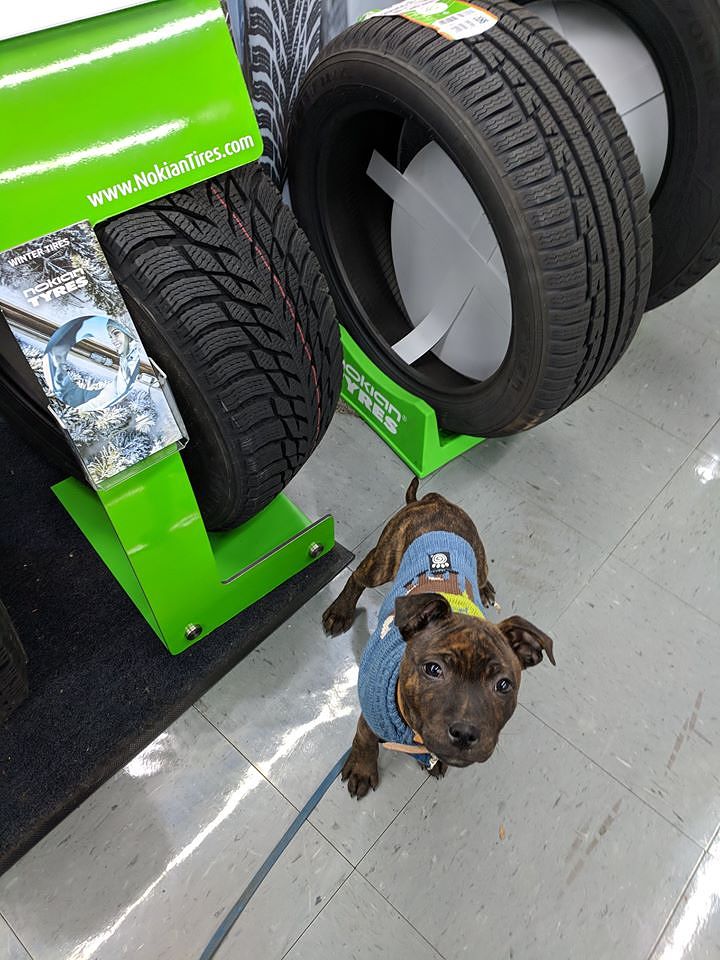 And Brion's cat Papi enjoys sitting inside Nokian Tyres products – it turns out that soft, responsive rubber is good for cats, not just roads.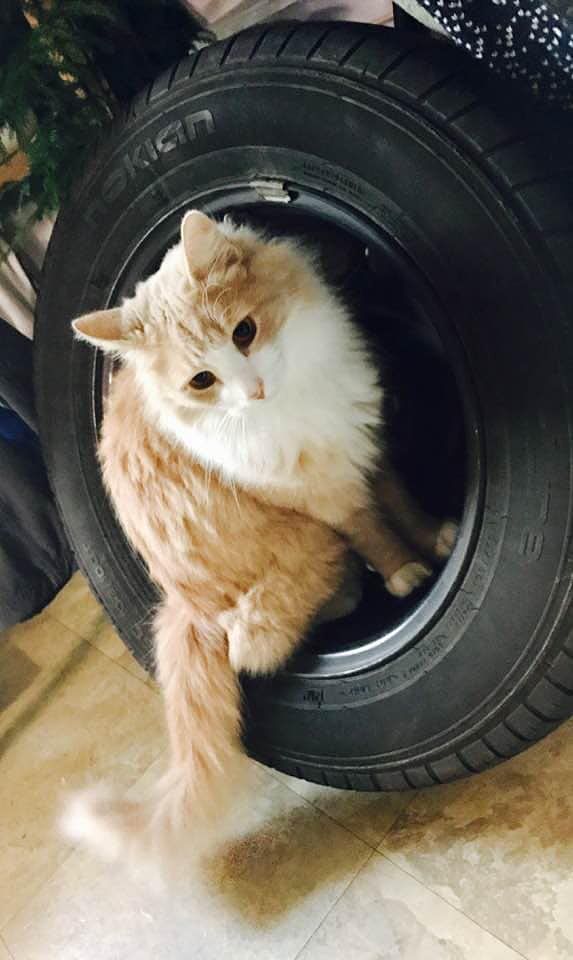 We're honored to have such loyal drivers, even if they show their love in some unconventional ways. How do you show your Nokian Tyres loyalty? Let us know by posting on our Facebook page!