How are Nokian Tyres and its drivers joining together on a journey to a safer world? We asked and you delivered.
Sustainability is one of our core values, and we serve as a leader in the tire industry when it comes to being eco-friendly. As it turns out, our fans and employees care about the planet, too. Many of you submitted examples of your green practices as part of our Green Energy campaign, which ran on social media in the week surrounding Earth Day on April 22.
Amy Derick removed single-use plastic from her consumption routine. She opts for walking instead of driving when possible, so she can help lower her carbon footprint. And she shops locally, to help her community achieve sustainable growth and cut down on the impact of shipping on the environment.
Josh Dollins and his family are capitalizing on an earth-friendly campaign from their local power utliity. 
"We recycle all we can to take advantage of our power company's renewable energy program," Josh says. "These kinds of programs are motivating to try and be more green." 
The Dollins family also drives an electric vehicle. We should note that this winter, we're releasing our first winter tire dedicated exclusively to EVs -- the Nokian Hakkapeliitta 10 EV. Many of our other tires are great fits for electric vehicles -- just ask the person who recently set the record for the fastest NYC-to-LA trip in an EV.
Joe Raitano keeps the environment in mind when he's tidying his house.
"I have switched over to earth-friendly cleaning products and have done my best to eliminate all use of plastic in my household," he says.
Our fans aren't the only people striving toward a safer planet. Our employees have joined the cause, too.
Director of Marketing Hans harnesses solar energy from panels on his roof to provide power to his home. The solar energy also fuels an electric heat pump that warms the house in frigid Vermont winters.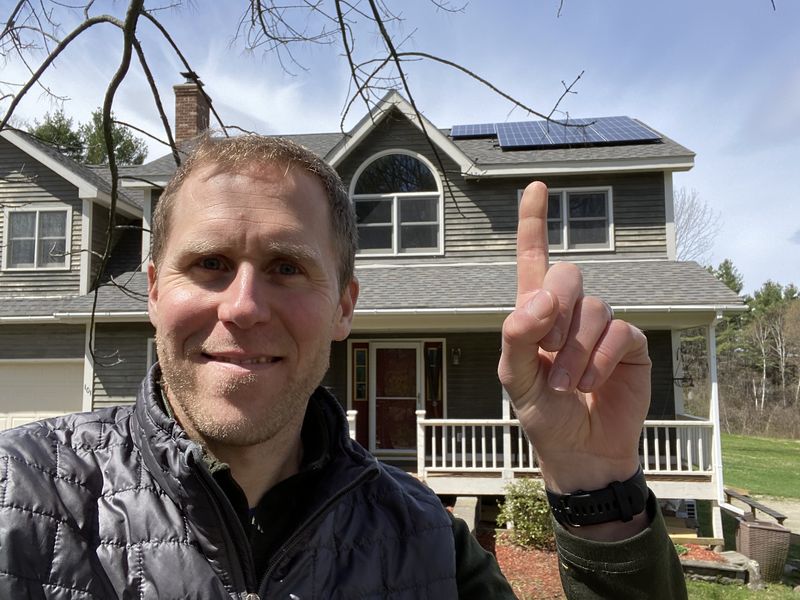 Hans and his family are also avid composters and recyclers -- and even turned an old tire into a swing for the kids.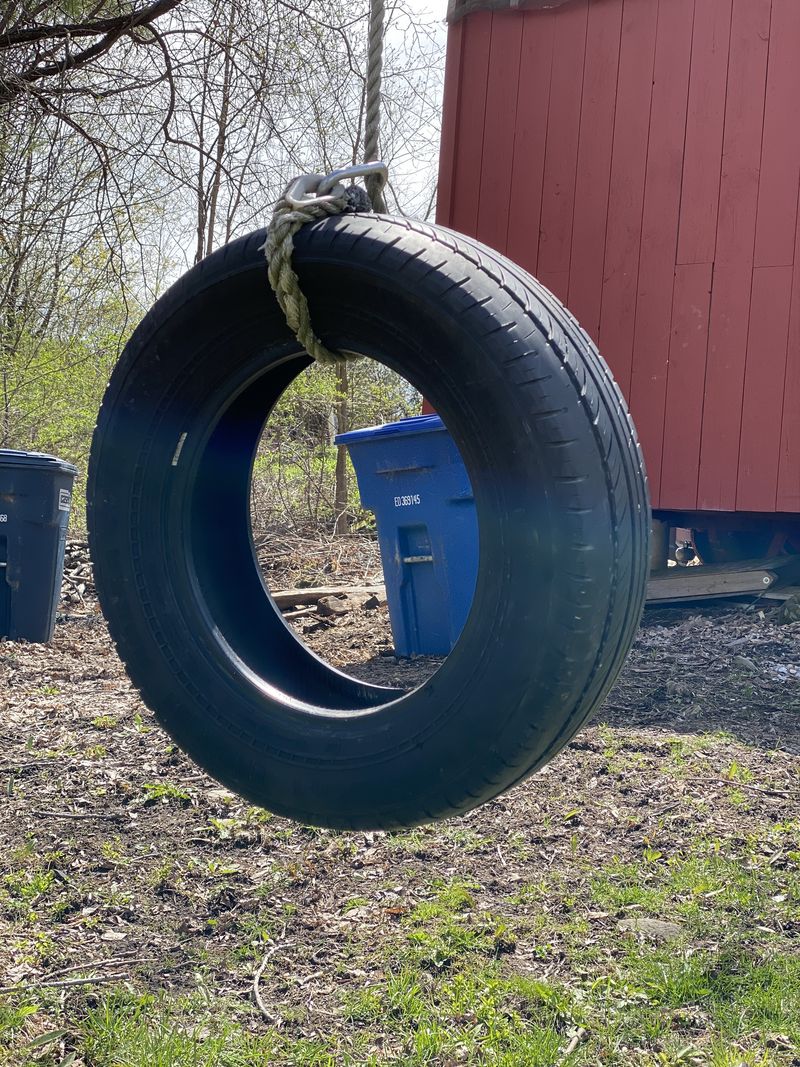 Leaders at our North American factory incorporate sustainable practices into their daily work and personal lives. Dayton Factory Environmental, Health and Safety Manager Darren jumped at the chance to work for Nokian Tyres because of our sustainable values.
"Being in a role that has environmental sustainability -- that's intrinsic to whom I am," says Darren, who oversees environmental practices at our industry-leading production campus. "Following Nokian Tyres in the news, their mission of sustainability became more evident. I was waiting for a position to open up and was fortunate to find that and land the role I have -- it's a real Cinderella story."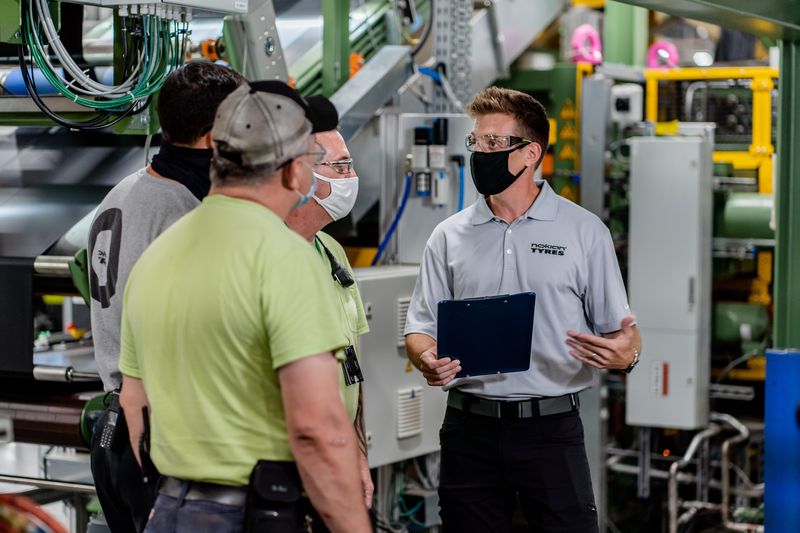 His quest to protect the environment continues when he leaves the office.
"Early in my career I was renting an apartment, and every penny mattered," he says. "I remember going to the store and spending quite a bit of money up front to purchase a bunch of these compact fluorescent light bulbs, in the hopes that in the long run it led to cost savings for me. Little things like that were ingrained in my mind early on and have carried with me."
Team members elsewhere at the company share Darren's passion for the planet.
"Recently my household made a small change: instead of buying individual aluminum or glass cans of sparkling water we are using a soda stream," says Customer Service Representative Camilla. "This will divert a lot of cans from landfill/recycling centers. While the CO2 bottle still makes an impact, we can exchange it with a recycling program at target for a few dollars off."
Camilla is also mindful of where she purchases her goods: she purchases her soap from a local zero-waste store.
Customer Service Specialist Marion has even adapted her dietary habits to reduce her footprint.
"My husband and I have considerably reduced our meat consumption within the last two years," she says. "We know meat production is one of the leading causes of gas emissions and pollution. Not only is eating less meat good for the environment, but it is also good for our health and for animals...so it's a win-win!"
We believe sustainability truly is a win-win proposition: not only does it protect the environment, but eco-conscious driving can also keep more money in our wallets and protect the beauty of our future journeys. It's why we list sustainability as a chief core value, right alongside safety.
To learn more about Nokian Tyres' Green Energy, visit our North American sustainability website.