The history books are peppered with Virginia's name, but it should play a part in your future. A visit to the Commonwealth State blends tradition, scenery and escape.
Start in Roanoke, a city of 100,000 in Southwest Virginia. Nestled in the Blue Ridge Mountains, it's a great place to pick up the Blue Ridge Parkway. One of America's most scenic highways carves its way 469 miles through North Carolina and Virginia, revealing breathtaking vistas around every bend. Let the parkway take you 40 miles north to Apple Orchard Falls Trail, where you can hike five miles round trip to a 200-foot mountain waterfall.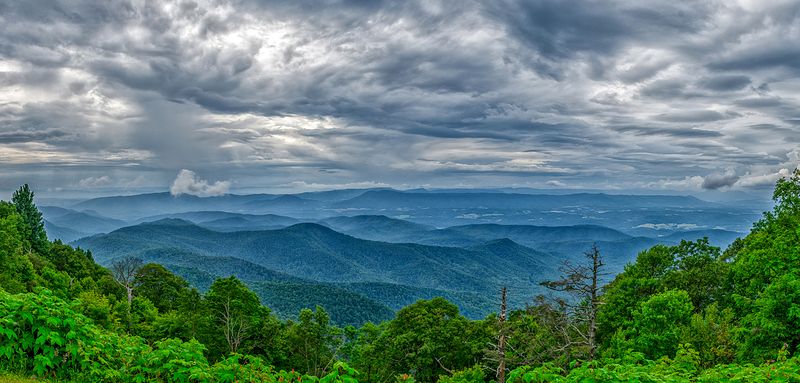 Hop back on the parkway and continue your northern heading toward Montebello, the home of Crabtree Falls, which is the highest cascading waterfall east of the Mississippi River. A few miles further up the road is I-64 and the end of your Blue Ridge journey. Head east toward Charlottesville and tour The University of Virginia, stopping at The Lawn to see Edgar Allan Poe's college dorm room on the Thomas Jefferson-designed Lawn. Then get back on the highway for Richmond, the state's capital city and a great place to enjoy action-packed nightlife.
Conclude your Commonwealth journey on the coast. Bear East toward the Tidewater region, highlighted by Norfolk and Virginia Beach. Take our word for it and book a dinner reservation at Waterman's Surfside Grille. Sit on the patio and sip on an orange crush while you watch the waves and reflect upon your journey.
For our official road trip tire safety checklist, click here. And visit the main page of our microsite to add your own adventures!