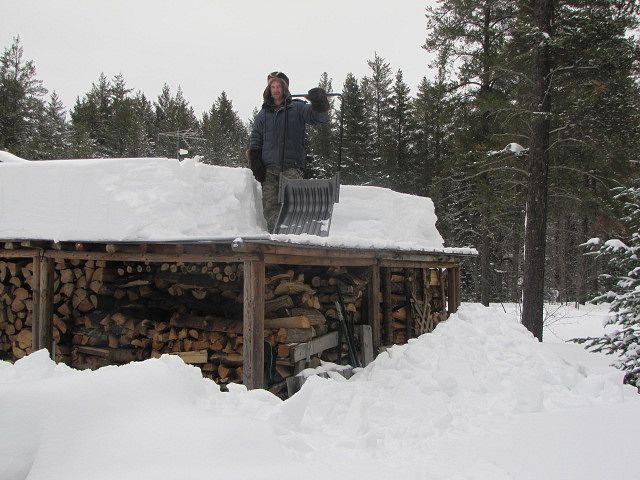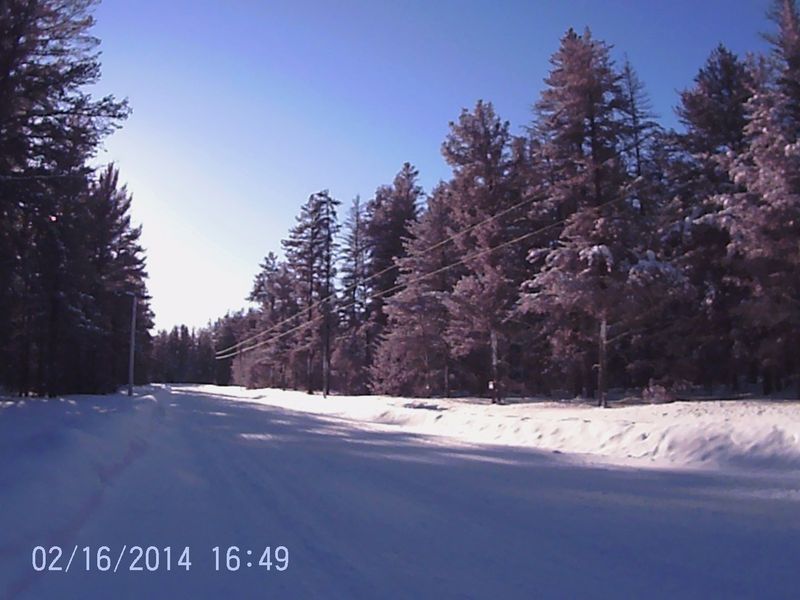 Since my last post We got about 6" and 3-5" expected today.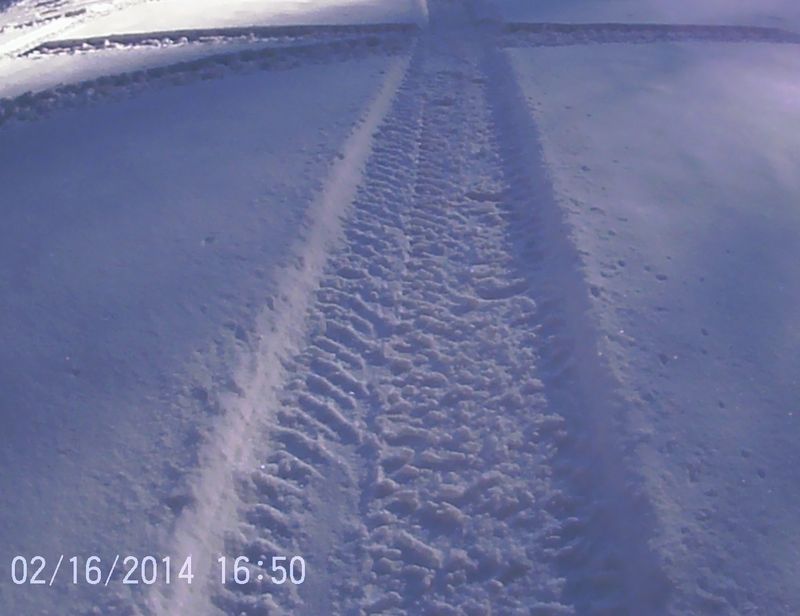 It's been plenty cold with around 50 days with readings at or below zero.
Many ask me what I like most about the tires. I tell them the agility factor.
The car is sure footed around corners like a Lynx! Having predictable traction is paramount in my opinion.
I've converted many I know to Nokian tires. Recently I talked a guy from work about them and referred him to Ryan at tires by web . He got a set of WRG3's for his Fiance .
He told me a few days ago she's never felt safer on the road and was so happy with the tires. I've got many other stories like this.  It's no surprise though once you run on a set of the best. I'm convinced there would be less accidents if these were standard issue.
I'll leave you with some pictures. Notice the picture of the track, the siping just tears the snow up. The other picture I'm wearing that nice Warm Chuke and pair of Choppers I mentioned before.
The other device is a yoopers best tool in the shed the "Snow scoop"
Till next time keep your tires on the ice and the firewood burning!