By Jessie Forand/Nokian Tyres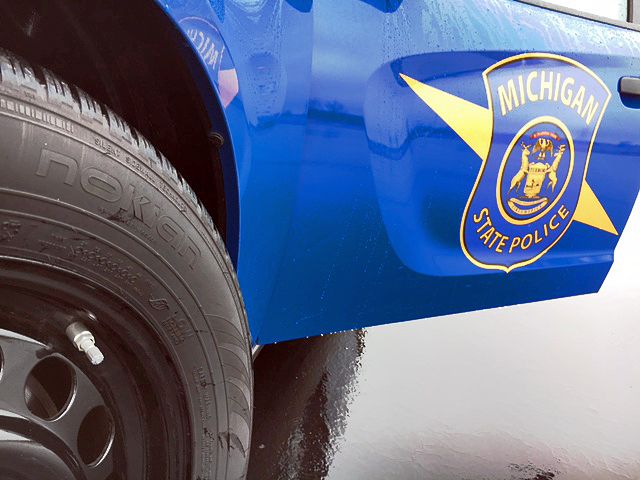 At Nokian Tyres, we pride ourselves on safety. Our products are tested at length before reaching consumers, but did you know others are sometimes involved in the process?
The Michigan State Police, searching for the right fit for their fleet of law enforcement vehicles, have worked to test out a number of all-weather options. They have long performed tire testing to help other agencies find the right fit for their conditions.
We spoke with Lt. Michael McCarthy of the Training Division's Precision Driving Unit to learn how the WRG3 all-weather tire keeps officers safe on the road.
Nokian Tyres: Can you describe the relationship between Nokian Tyres and the Michigan State Police – how did this begin and what is the significance?
Lt. Michael McCarthy: Historically, the Michigan State Police changed tires twice a year between summer and winter tires. With advancements in tire technology, we realized that a cost savings could be achieved by running all-weather tires year-round. After testing the available all-weather tires that were speed rated V or higher, the Nokian WRG3 was chosen for our fleet.
What is your role specifically and that of the Precision Driving Unit?
I am in charge of the Precision Driving Unit. Its mission is to train law enforcement officers, our own and other agencies, in driving. We also test and evaluate patrol cars and the equipment that goes into them. We have a member of our staff that participates on Chevrolet, Dodge, and Ford's Police Product Advisory Boards.
Can you describe the road conditions in your coverage area? How do they vary across the state?
The roads in the State of Michigan range from multi-lane metropolitan freeways to single-lane rural dirt roads.
What do you need, in terms of transportation, to safely get you to and from emergency scenes?
With the introduction of all-wheel and 4-wheel drive police vehicles that are capable of speeds in excess of 120 mph, some to nearly 150, we need a V speed rated tire that has great dry weather handling but also has mud and snow traction capabilities coupled with a load rating that will accommodate 4 passengers and the equipment we need in the car to perform our duties.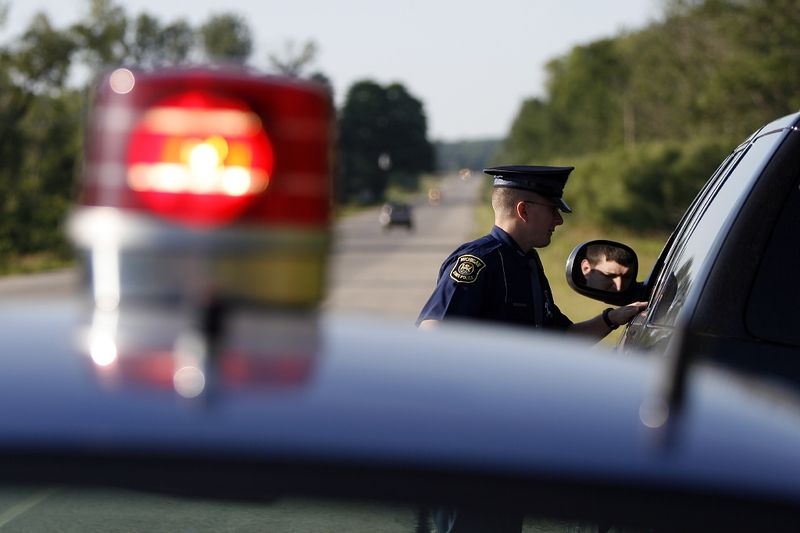 It seems like an obvious question, but in such a dangerous line of work why is safety on the roads so important?
The mission of the Michigan State Police is to provide the highest quality law enforcement and public safety services throughout Michigan. In order to carry out our mission, the members of the Michigan State Police receives the proper emergency response, pursuit, and defensive driving training, as well as the proper equipment that will make them successful in ensuring the safety of the citizens of Michigan. It is also important that the Michigan State Police educate the public on road safety and enforce the traffic laws on Michigan roadways. With all these in place, the Michigan State Police can reduce serious injuries and fatalities on Michigan roadways and keep the citizens safe.
Why does the Michigan State Police conduct tire tests? What criteria do you look at and can you discuss the results/how the data is used?
We perform tire testing so that we have the information to put the most capable tire on our patrol cars. We look at acceleration, both lateral and longitudinal, and deceleration values on different coefficient of friction surfaces. This correlates directly to starting, stopping and turning on different road conditions. We also perform a dynamic wear test which allows us to evaluate how well a tire will last comparative to other tires in the same category.
It is safe to say that law enforcement sets an example of positive behavior – what do you hope to teach Michigan drivers about road safety and why?
The Michigan State Police takes pride in leading by example and doing the right thing. Driving is no exception. The citizens of Michigan expect law enforcement officers to be highly trained in their driving skills and to adhere to the rules of the road.
The Michigan State Police continues to provide proactive education to the public on dangerous driving behavior such as driving while impaired on alcohol and/or drugs, distracted driving, careless or reckless driving, drowsy driving and not properly wearing safety belts. By teaching the citizens safe driving behaviors and using data-driven approaches to traffic crashes and fatalities, and high visibility enforcement, law enforcement will improve public safety on the roadways and reduce serious injury and fatal crashes.
Click here to learn more about the Nokian Tyres WRG3.