The COVID-19 pandemic has tested our society in challenging new ways, and tire shops haven't been exempt. As essential businesses, the vast majority of them have stayed open to help keep drivers safe. Many have also served as beacons of hope and help for their communities.
For Bruneel Point S in Idaho, an immediate focus was to help people who lost their jobs and needed to feed their families. 
"We spearheaded a food drive at all 11 of our locations for people who are out of work or have been affected by this situation and unable to attain the resources they need right now," said Bruneel Director of Operations David Warwick. 
Gills Point S Tire and Auto Service reached out to its social media followers to ask for stories of first responders who were bravely responding to the pandemic. It picked two particularly heroic people and gave them each a free set of Nokian Tyres products.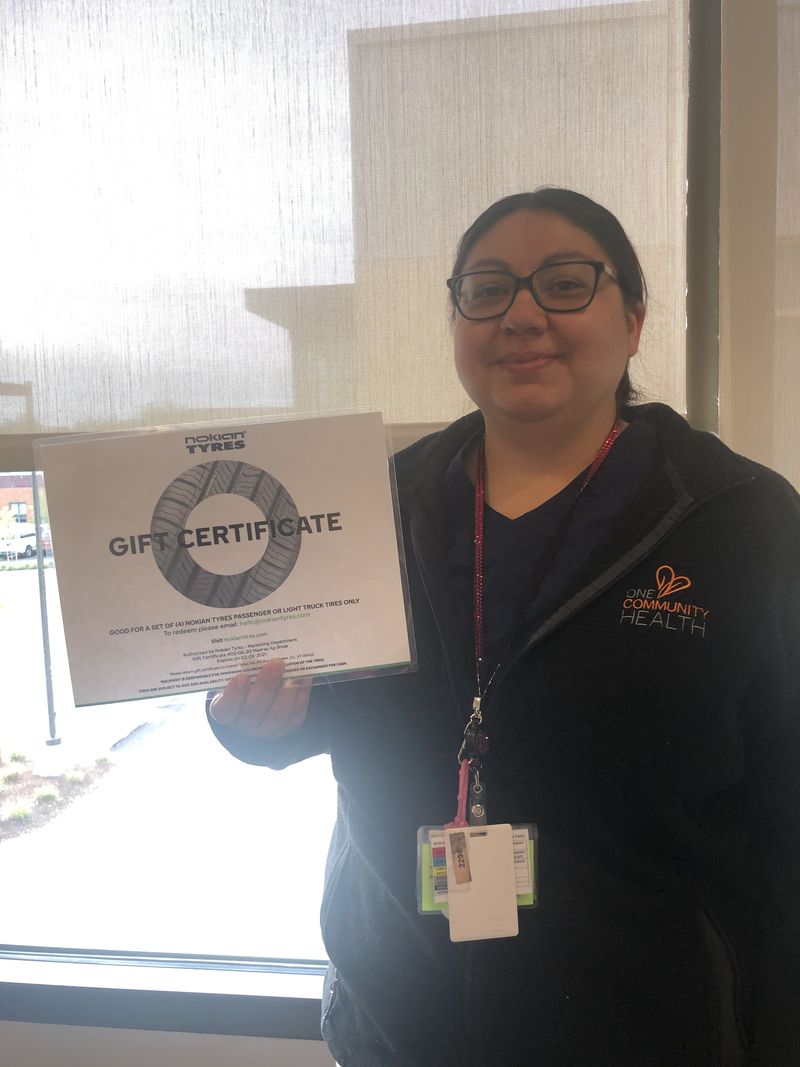 The motivation for those shops? To repay customers and community members who have been so loyal to them.
"We've really worked hard to give back at a time when we have the ability to assist the people who have given so much to us," Warwick said.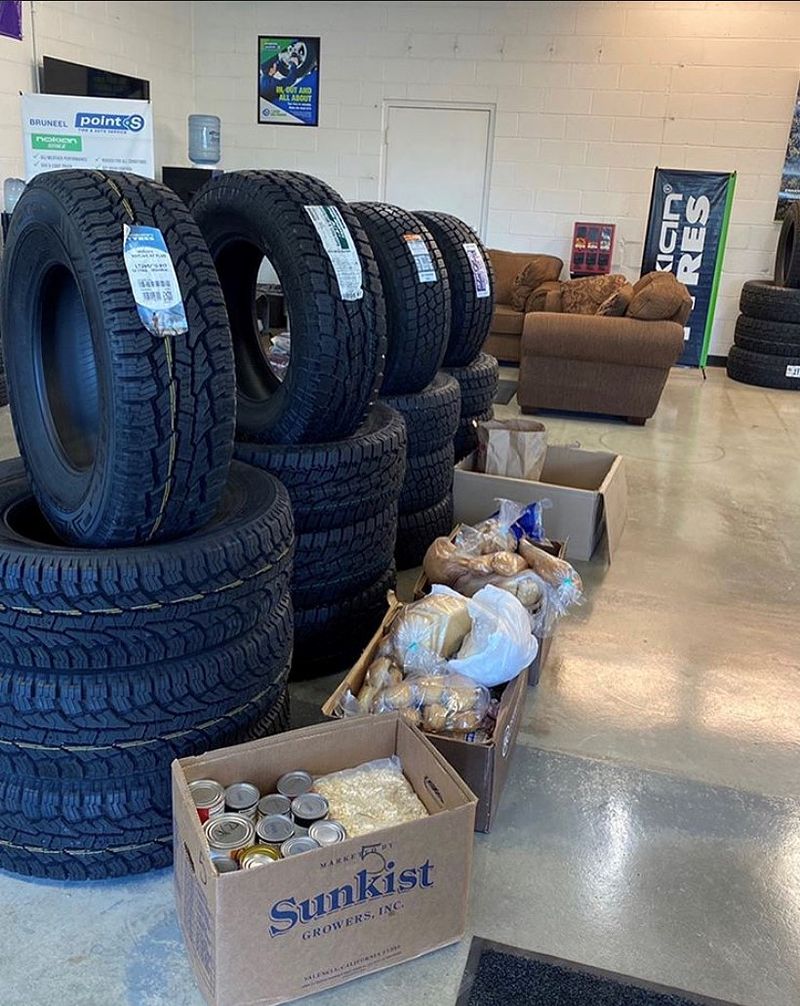 Of course, sustenance and transporation aren't the only pressing needs these days: As shoppers emptied shelves of hand sanitizer, tire dealers stepped up to distribute the precious commodity to members of their communities.
"A friend has a distillery in Nevada and makes hand sanitizer, and we've become a distribution center for that," said Craig Wortham, who owns Alyeska Tire in Alaska.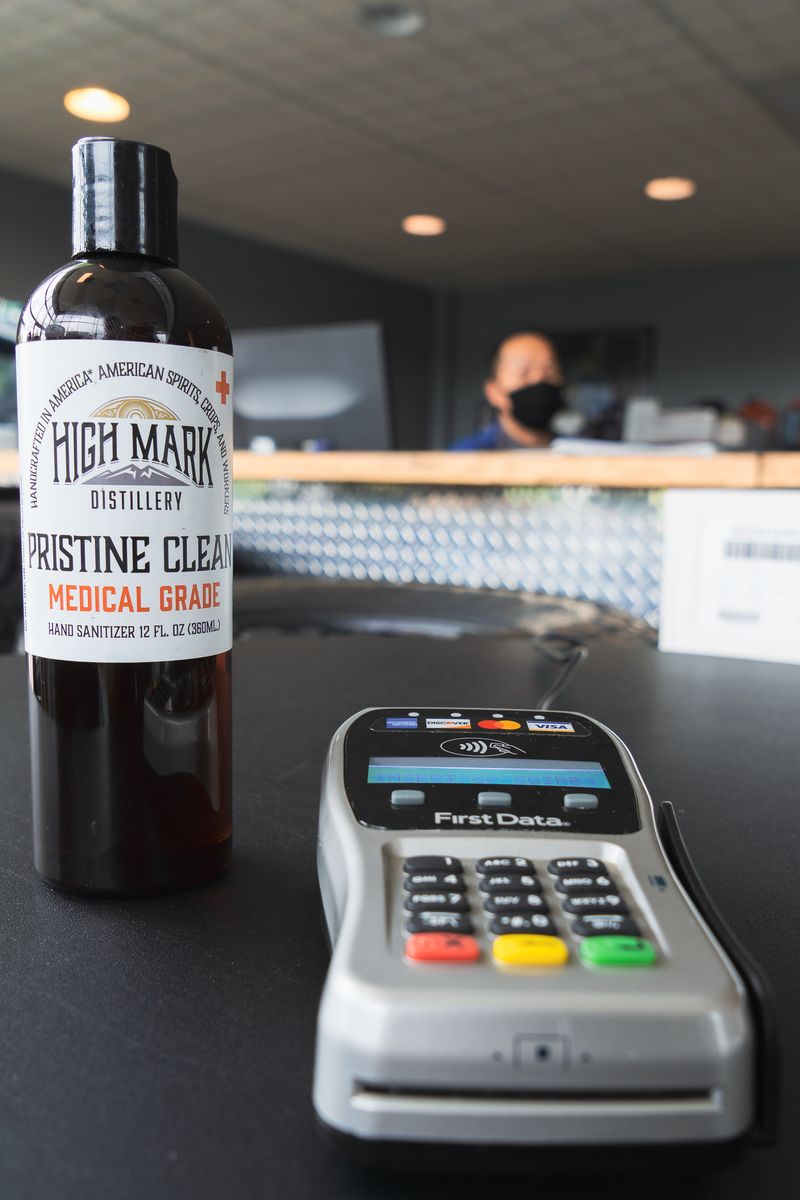 Wortham's eight locations have also implemented touchless processes to help protect his employees and drivers who bring their cars to his shop. 
"We look at it like when you're bringing your car into us, we're sitting on your couch at your house. We wipe down the steering wheels, door handles, shifter knobs…we do that before and after," Wortham said. "Our employees have to wear a mask, and we require that our customers wear masks when they come into our store. We have plexiglass in front of our counters to create a barrier between us and our customers."
"We went so far as setting up little tents outside each of the stores and customers could come in, call us from the parking lot and leave their keys in a box," said Mark Cushing, president of Good Neighbor Tire and Auto Service in the Seattle area. "I think we're gonna have some sort of PPE strategy and usage…maybe forever."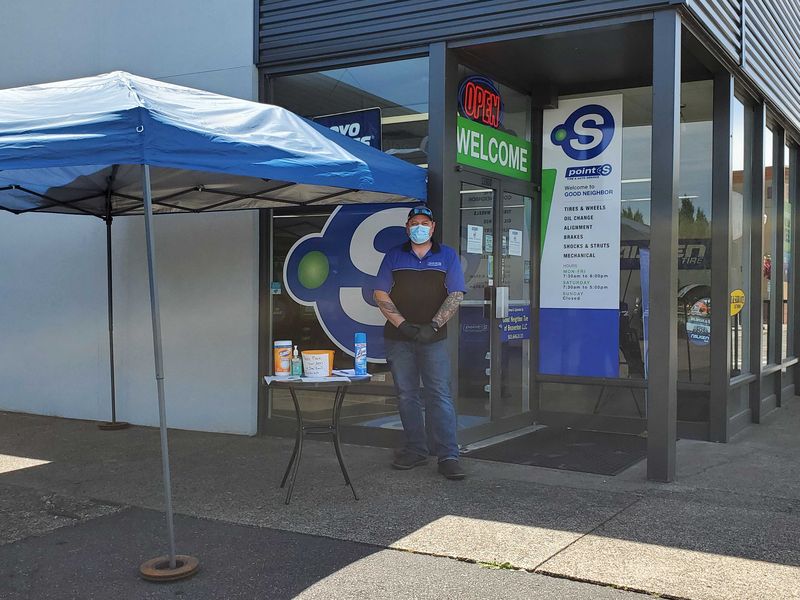 The challenges presented by the pandemic won't be around forever, but tire dealers say they've learned valuable lessons from the experience and bonded even more closely with their customers.
"Our managers have learned to evaluate their businesses better," said Cushing. "We know that we can tackle almost anything."
"With each day comes new challenges, and understanding those challenges is the most important thing," Warwick said. "Remain sympathetic to the concerns of both employees, and customers and reassure them as much as possible that we are all in this together."
"One of our saving graces as a company is that we've concentrated not on being the cheapest, but being the best at what we do…creating, maintaining and cultivating relationships," said Wortham. "When you've done that for 20 years, it's amazing how your customers will rally behind you and support you during a period of change. We're very confident and positive moving forward."