Are you as ready to hit the road as we are?
One of these days, it's going to be time to load up the car and launch a new journey...finally.
If you're like us, you've been thinking about where that next journey is going to be. We thought we'd share our ideas -- and some tips for getting there safely. Before you read our ideas, make sure you've bookmarked our road trip tire safety checklist. It'll come in handy as you prep for wherever your wanderlust takes you next.
Climb the Rockies
The scenic vistas of the Rocky Mountains humble and empower at the same time. From Boulder to Breckeridge and Salt Lake City to Silverthorne, there's so much to experience -- grueling hikes, adrenaline-fueling mountain biking, quaint shopping in the rustic villages nestled in shaded valleys, and more.
Start in Denver. The Mile High City is a mecca for Western culinary specialties (bison meatloaf or green chili, anyone?), live entertainment and walkable urban exploration. When you've had your fill, escape to the Rocky Mountain wilderness. The Front Range is about an hour from downtown and unlocks unlimited outdoor exploration. 
As you're cruising down (and up!) I-70, you never know what the next hairpin curve will reveal -- a dramatic peak, a valley that stretches for miles...or maybe even a sudden rain or snowstorm. If you plan to tame the Rockies, make sure your tires are as prepped as your backpack is.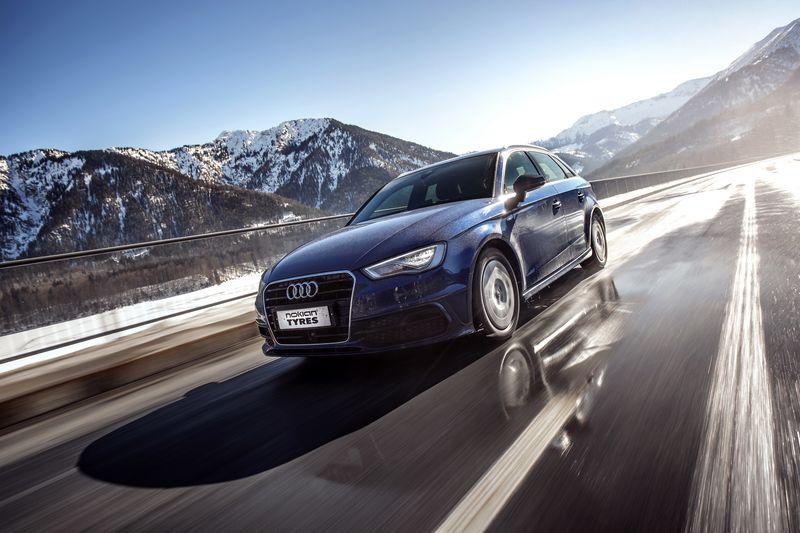 For every 1,000-foot increase in altitude, tire pressure decreases by as much 0.5 psi depending on tire size – enough to create safety hazards if tires aren't properly inflated beforehand. Underinflated tires increase the risk of blowouts and have decreased handling properties. Before heading for the hills, make sure your tires are inflated to the recommended tire pressure for your car. And consider installing a set of all-weather tires on your vehicle -- unlike all-season tires, they're crafted to drive in the sudden snow that can fall any time of year at high elevation.
Cling to the Coast
Are you California dreamin'? We don't blame you. The Pacific Coast Highway meanders along the cliffs on the western fringe of our country, stopping for leisure breaks in some of America's most iconic cities. With bookends outside Los Angeles and San Francisco, there's plenty of craggy coastline to discover. 
Capture the sunset as its rusty hues paint the Pacific horizon. Dig your toes into fresh ocean-splashed sand. And be sure to bark back at the seals when they greet you. 
The best way to explore the PCH is in a vehicle that can hug the narrow curves with dexterity -- convertibles were made for a road like this -- and with a set of high-performance tires that were born to zig-zag. You might want to consider the Nokian zLine A/S, a high-performance all-season tire whose tread pattern provides precise handling and controlled comfort.
Unlock the Keys
Do you live closer to the East Coast? The PCH isn't within easy reach of your home, but the beaches of Florida might be. Cruise down historic I-95, and once you cross the Florida state line, turn left anytime to access miles of shoreline. If you want to beeline to the southernmost point in the continental United States, put Miami in the rearview mirror and hit Highway 1. 
The Overseas Highway snakes for 113 miles until it dead-ends at Key West's Roosevelt Boulevard. Along the way, you'll leapfrog your way from key to key over more than three dozen bridges. At the end of the road, you'll be closer to Havana than you are to Miami.  
But there's one drawback to Florida adventure: the rainstorms. Some residents swear you can set your watch by them, but if you aren't used to the state's tropical deluges, they can dampen your vacation plans -- literally. That means hydroplaning is an ever-present risk, so you'll need tires that can carve their way through puddly highways. The first step: making sure your tires have adequate tread depth. The deeper a tire's tread is, the more easily it will grip the road and provide predictable performance. Once tires are down to 4/32 of an inch, they're prone to begin hydroplaning at lower speeds.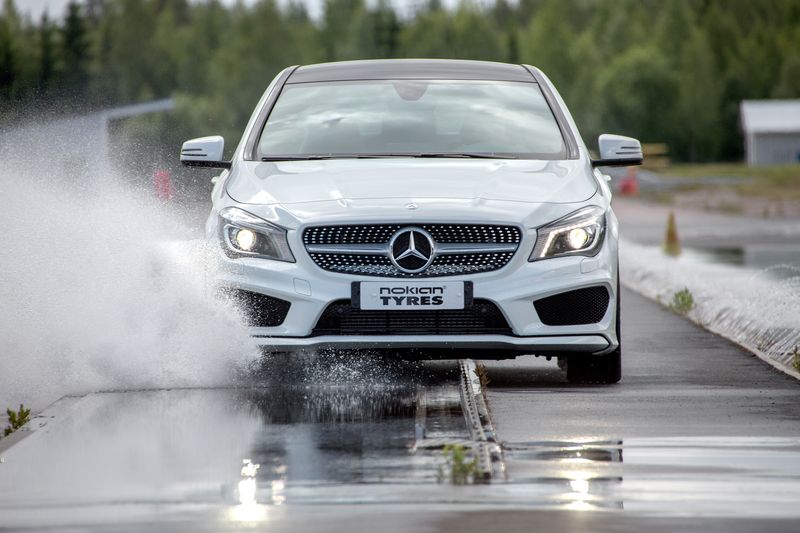 Just like our tires, we're all eager to get rolling. When that time comes, we hope you choose to follow our advice -- certainly when it comes to some great destinations to explore, but even more importantly, by using healthy tires to explore them.
When it's time for your new journey, take us with you!