Interested in Minnesota? We don't blame you: It's a great place to gopher a drive.
That shameless pun is a play on the University of Minnesota's lovable golden mascot. It's one of many things to love about the Land of 10,000 Lakes.
Start in Minneapolis, the state's largest city. Yes, you've probably heard of the Mall of America. The nation's largest mall could fit 32 large planes from the nearby Minneapolis airport, which is a Delta hub. The mall, which features dozens of rides and 4.3 miles of storefront is next to the airport south of a downtown area that's worth a visit. Pocket-sized Target Field is one of the best places in America to watch a baseball game, and the Minneapolis Institute of Art offers a dose of culture.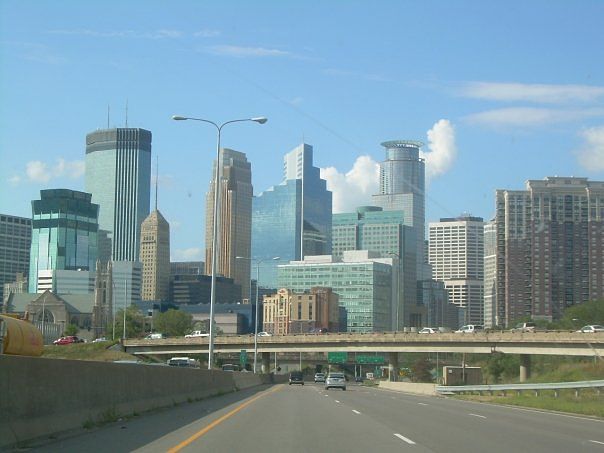 On your way south out of town, take a breath of fresh air at Minnehaha Regional Park, home of the stunning 53-foot-high Minnehaha Falls. Then turn east and visit St. Paul – it's the smaller of the Twin Cities but home to the state capitol building and the Minnesota Wild, the hockey-mad state's NHL representative.
Minnesota stretches for 87,000 square miles, enough to make it the 83rd largest country in the world (it's about the size of Belarus or Uruguay). To explore the state's remote northern reaches, journey four hours north to Ely. It's on the fringe of the Boundary Waters, an expanse of wilderness that's primarily reachable by canoe. Its endless natural wonders are an outdoor lover's paradise.
There's not a prettier place to be in summer than Minnesota, but winter weather is prone to pop up any other time of year. All-weather tires are the best way to make sure you're ready for sudden snow, which is known to fall in as many as eight months of the year.
For our official road trip tire safety checklist, click here. And visit the main page of our microsite to add your own adventures!