It houses more PhDs per capita than any other state. In the 19th century, it was one of the most popular wine regions in the nation. And its state capital is the highest-elevated in the U.S.
No, we aren't talking about Colorado, Connecticut or Washington – but if you guessed New Mexico, you're as red-hot as the state's summer weather.
Begin your enchanting journey in Santa Fe in the state's north. At 7,200 feet of elevation, it boasts a higher altitude than Denver. If your only concept of New Mexico is of a searing desert, let the surrounding Sangre de Cristo Mountains surprise you. Nearby Taos offers epic skiing and snowboarding. If you're into aliens or World War II, Los Alamos is also on the outskirts of Sante Fe.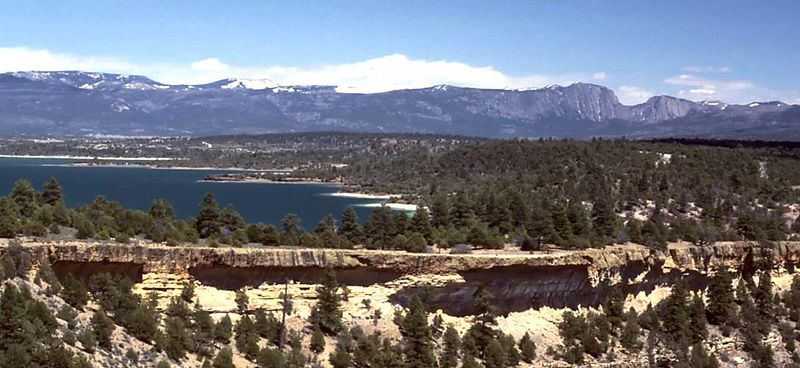 Back in Sante Fe, take an art crawl down Canyon Road, stroll through the city's hub at Santa Fe Plaza, then tour the Palace of the Governors and New Mexico History Museum to learn more about the state you're exploring.
Next, burn your way south down I-25 to Albuquerque. In recent years, Duke City is best-known as the site of the TV show Breaking Bad – but that's not exactly subject matter that's appropriate to discuss on a company blog. Nevertheless, if you enjoy the show, take your Nokian zLine tires for a spin around some of the movie's most noteworthy filming locations. After you've perused Walter White's stomping grounds, watch the Albuquerque Isotopes play – yes, the minor league baseball team was inspired by a team of the same name from The Simpsons – then explore Tingley Beach, where you can fish, ride a paddle boat or play with model boats in a dedicated pond.
Like spicy food? New Mexico will feel like paradise. Perhaps the most popular pepper was born here – the Hatch green chile. Why is "Hatch" capitalized? Because it's the name of the town that grows the pepper, located 190 miles south of Albuquerque. The self-proclaimed Chile Capital of the World hosts the two-day Hatch Chile Festival every Labor Day. Spicy food pairs well with New Mexico wine, which has been made in the area since the 17th century. The New Mexico Wine Trail spans two main regions, one of which covers much of southern New Mexico.
Here's a warning: The majority of the Land of Enchantment's roads are unpaved. That makes the state a great fit for the Nokian ONE HT, a light truck and SUV tire crafted to withstand the rigors of rugged roads.
For our official road trip tire safety checklist, click here. And visit the main page of our microsite to add your own adventures!