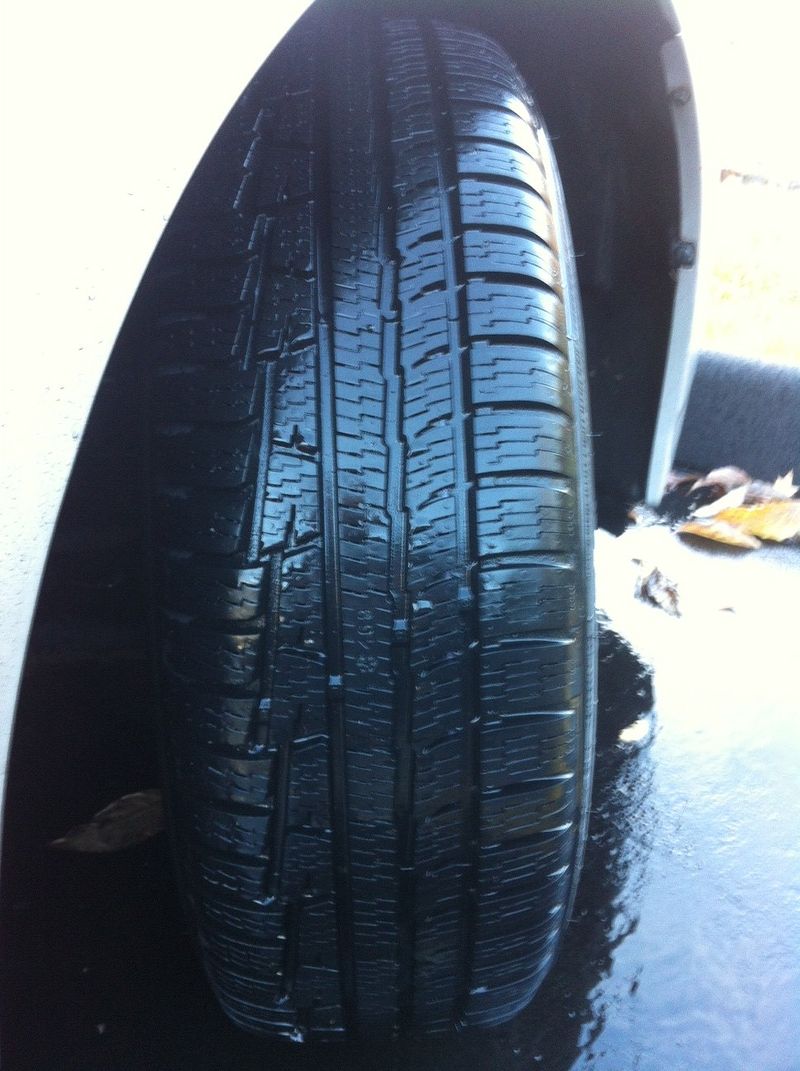 Can I get an Amen! The wet cold stuff has finally arrived!
We have gotten something of an ice storm and a winter storm in the past few days. Let's see how the WRG3s are working out.
The snow crunched as I eased the car out of the garage. I slid the car into Drive and pointed it up the driveway. This incline has always been a challenge even with slight dustings of snow. Slowly up the driveway we went, I even stopped midway and started again. I stopped at the top. No drama, no fanfare. Just a guy sitting in his driveway with a gas can in the front seat at 7:00 AM. Yes, I always remember to get gas for the snowblower after it starts snowing. Off I went...
The roads are covered with 1/2 inch or so. The car is tracking wonderfully. I purposely swing it a bit harder into a corner, the back wheels remain firmly planted. While filling our gas cans, the guy next to me asks how the car is in the snow. I take this to mean he is
really
 interested in hearing about the car and the tires. No, he wasn't. He was hoping to fill up those brutally long seconds it takes to fill a gas can. He mumbled something as he threw the can into his trunk and slid out of the station.
Earlier in the week we had ice. The parking lot at work was covered with it. No, the WRG3s did not magically break laws of physics and stick to the ground. I slid. However, when it melted and started to freeze again that evening, the tires were excellent. Start. Stop. Hit the gas hard. Stop. Absolutely nothing to complain about.