Wisconsin is beloved for its cheese curds, sausages and beer. But it's also a haven for sports fans of all stripes – cheeseheads, college football buffs and hardball lovers alike. Here's a great way to hit all of the Badger State's sports sights in an easy trip.
Milwaukee is Wisconsin's largest and best-known city. It's a verdant metropolis on the banks of Lake Michigan with sports to spare. Visit the Miller Brewery for a pregame tailgate, then catch a Brewers game at Miller Park or watch the Bucks host an NBA foe downtown.
The next morning, rise early and ramble along the lake for three hours until you get to Green Bay. You'll be amazed at the massive mark such a minuscule town has left on the sports landscape. We're talking, of course, about the Packers. Legendary Lambeau Field offers daily tours (and some delicious fried cheese curds in their in-house restaurant). The highlight of the tour: trying your hand at the Lambeau leap – that wall is higher than you think.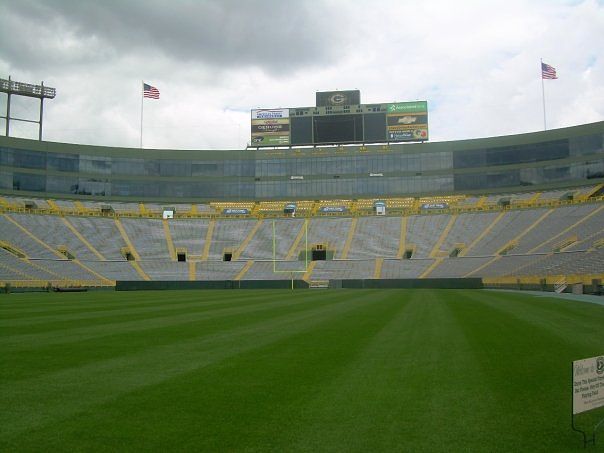 Leave Green Bay and veer southwest for Madison. It's Wisconsin's capital city and home to its flagship university. The Badgers have played football at Camp Randall Stadium since 1917. If you're there on a fall Saturday, you simply must watch a Big Ten football game there. Afterward, hit State Street, a hugely popular nightlife area that trails uphill toward the state capitol.
All-weather tires are an ideal choice if you're driving through the Badger State. They're equipped to thrive on summer roads but also ready for any winter weather that comes your way other times of year.
For our official road trip tire safety checklist, click here. And visit the main page of our microsite to add your own adventures!