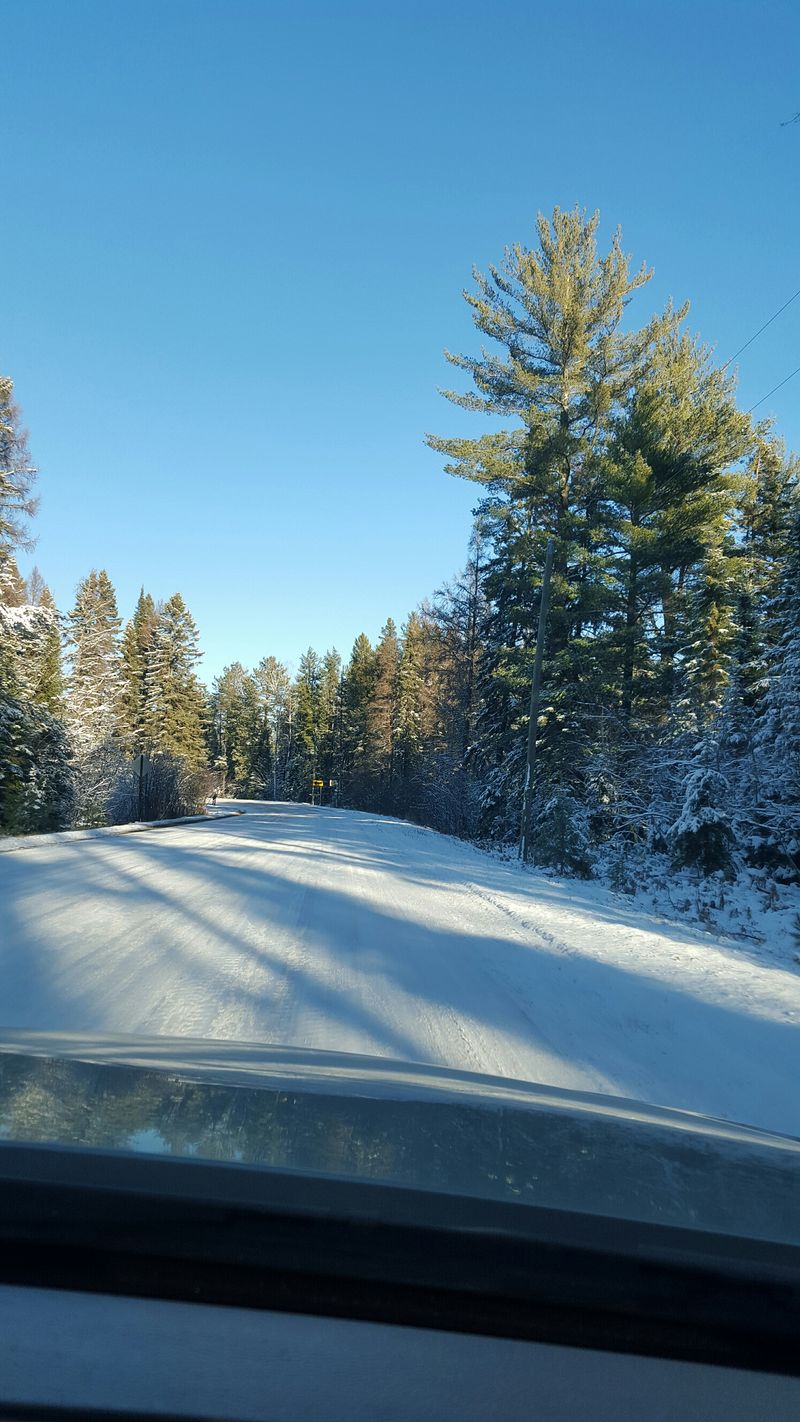 Many reflect on Thanksgiving as a time to be thankful for Family,friends, and great food. These are all great but lets not forget great tires!
Although Thanksgivings are typically white up here, however the way this month has been going it looked unlikely.
We had a wet snow that started thanksgiving day and then quickly turned cold with 3 days in the row 8 degrees,5 and 5 for nighttime lows. The roads are frozen solid now and very slick on the side roads. The Hakkapeliitta R2's always shine on icy and snow packed roads. While others are driving very slow I'm driving normally WHILE being cautious and safe. I tell everyone about these tires i know and meet, they are simply amazing and a must in these weather conditions.
Hopefully winter will finally set in soon , i'm tired of this freeze thaw cycle.
I'll leave you with some pictures taken recently, these were taken by my passenger.
till next time keep the firewood burning and your Tires on the ice!