The Sooner State's namesake musical proudly proclaims that "Oklahoma's okay." In reality, it's far better than okay – it's a place every road trip enthusiast should visit sooner rather than later.
Begin your journey in Tulsa, a thriving city of 400,000 on the east side of the state. Once dubbed the Oil Capital of the World, Oklahoma's second largest city remains an energy hub but with a diversified economy, fleshed out via retail and tourism. Start your own tourist journey with a visit to Gathering Place, a riverfront park south of downtown with an abundance of family activities, including walking trails, a skate park, an entertainment venue and a first-class playground.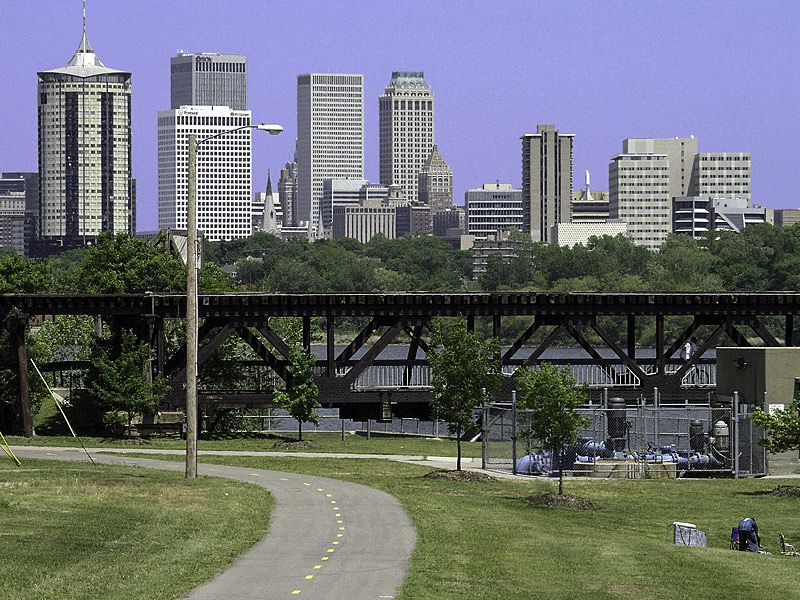 When your park adventure is done, escape Oklahoma's sultry summer sun (which shines 24 days a month) and visit the Philbrook Museum of Art two miles away. Once an oil baron's mansion, the Philbrook now serves as a palace for paintings and other art. While the museum's interior is clustered with culture, its grounds are just as refined: Its gardens feature 25 lush acres of flowers, fountains and foliage.
Ready to venture downtown? Good, because kickoff is about to start for Oklahoma's premier professional soccer club, FC Tulsa. The club plays its matches at ONEOK Field, which is also home to Minor League Baseball's Tulsa Drillers (remember what we said about that oil culture?) – but it's hard to beat the family-friendly atmosphere you'll find at an FC Tulsa match.
If you're a diehard soccer fan, this is a club on the rise – it's under new ownership, boasts a dynamic social media presence and has invested in a slew of talented players that promise to provide an entertaining brush with the Beautiful Game. Once the 90 minutes are over, walk to the Blue Dome Entertainment District down the street for a rooftop cocktail and live music.
They say that still waters run deep, and that's also true of the culture in Stillwater, a college town an hour west of Tulsa. The home of Oklahoma State University hosts a number of festivals each year, and the Washington Irving Trail and Museum serves up stories of the famous writer's trip through the heart of the state.
Soon, you'll be ready to continue your own trek through the Sooner State with a trip to its namesake city. Oklahoma City contains a world of fun, but an important first destination is a serious one: the Oklahoma City National Memorial and Museum. It's the site of one of our nation's most tragic events, the 1995 bombing that took the lives of 168 people.
It'll take some time to reflect on that emotional experience, so head to your hotel in the Bricktown district and get settled in, then go for a quiet walk in nearby Scissortail Park. You're in the heart of downtown with easy access to myriad restaurants and shops. But before your time in OKC is done, venture a few miles west for a rodeo at the Oklahoma State Fairgrounds – the city is known as the Horse Show Capital of the World.
Take our word for it: These days, tires traverse Oklahoma much more efficiently than hooves. The Sooner State's mild climate makes it a good fit for the Nokian eNTYRE 2.0, an all-season product that provides comfort and stability in rain and sun alike.
We hope you enjoy your time the nation's 20th largest state. When your trip is over, we think you'll agree: Oklahoma is way better than okay.
For our official road trip tire safety checklist, click here. And visit the main page of our microsite to add your own adventures!