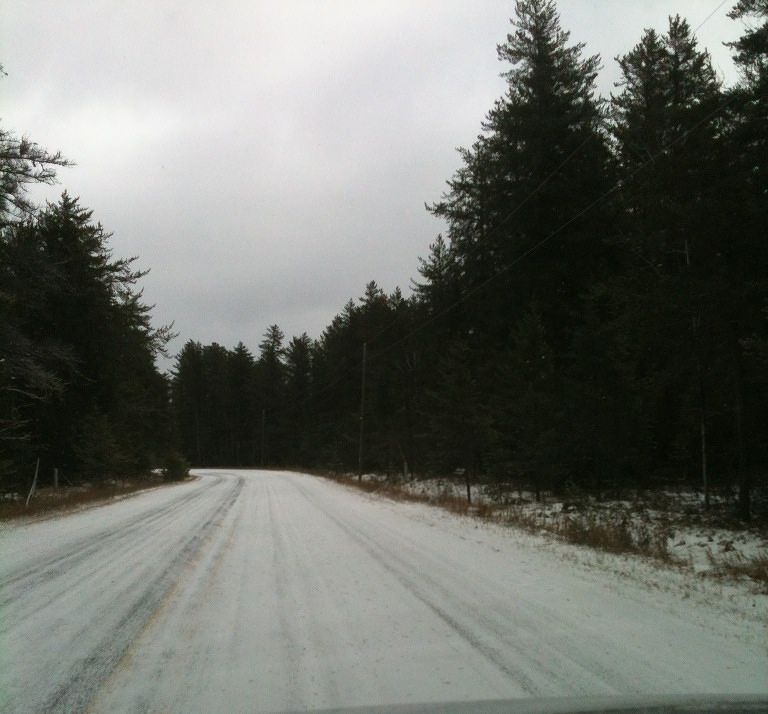 Although there was wasn't much snow this rural road was slick , I seen skid marks on a few Of the tight down hill curves earlier in my travel.

With safety in mind I was able to test the hard braking ability of the tires.
 While Performing test the Anti lock brakes never once activated! almost like I was on a dry Road!, this was most impressive.
I also noticed The VW ASR traction control system light did not activate once driving around the tight curves or under modest acceleration. Once we have better winter conditions I'll be able really workout the tires.    Till next time!