"Missouri" may sound similar to "misery," but you'll feel the opposite sensation on a trip through the Show-Me State.
Cross the Mississippi River from Illinois and greet the Gateway Arch as you cruise over the William Clay Bridge. Stretching 630 feet above the state's eastern border, it's the tallest man-made monument in the U.S. Stop at the national park underneath and buy a ticket for an elevator ride to the top. Look west and explore the city beneath you – the Gateway to the West launched explorers' journeys for decades, and it'll launch yours, too.
No trip to St. Louis is complete without a visit to Busch Stadium for a Cardinals game. After you've watched the city's favorite sports team take on its National League foe, climb to a lesser-known high point – the Three Sixty restaurant and bar atop the Hilton, 400 feet above the city. If you happen to leave the game a little early, the outdoor lounge offers a great view of the ballpark.
Have a Budweiser at the bar, or visit the Anheuser Busch Brewery a couple miles south. An immersive tour begins with a Clydesdale greeting and ends with a free beer (or soda if that's your speed).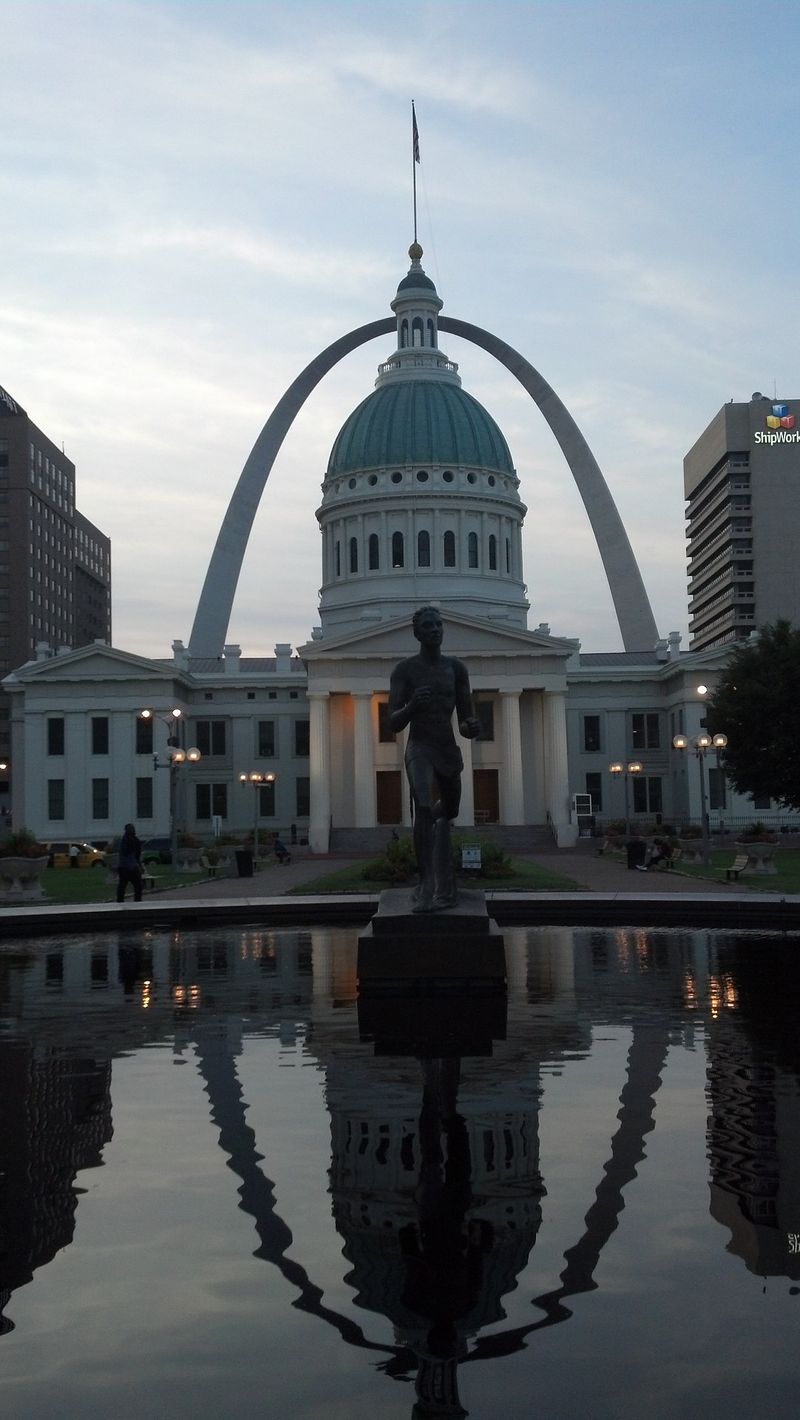 Now, hit the road for the wilderness. Roll down I-44 and launch yourself into the wild when you see a sign for the town of Sleeper. Perhaps it's an omen for the rest and relaxation you'll experience 30 minutes away at Lake of the Ozarks. If you've seen the TV show Ozark (which is actually filmed in Georgia), you'll be aware that the lake has more coastline than the entire state of California. Sleep beneath the stars at one of the 900 campgrounds or stay at one of 70,000 homes around the 92-mile lake, and angle for some catfish – they're the catch of choice.
Up to date? Head for Kansas City. Once you're there, you'll have gone about as far as you can go inside the state of Missouri. Fuel your belly with barbecue, then take off to Worlds of Fun amusement park on the north side of the city. If you're traveling in the fall, check the schedule to see if the Super Bowl Champion Chiefs are in town – Arrowhead Stadium is one of the most raucous venues in the NFL. If you want a brush with history, the National World War I museum will fill you in on a tragic and heroic period in our nation's past.
A spring or summer trip through the Show-Me State's rolling terrain begs for Nokian ONE HT tires. If you drive a pickup truck or large SUV, the Nokian ONE HT offers a comfortable ride and protection from road hazards.
For our official road trip tire safety checklist, click here. And visit the main page of our microsite to add your own adventures!