When people are buying tires, they often trust tire dealers to help them make the right decision. That makes sense: People who work in your tire shop know their stuff. Tires are more complicated than they let on, and having an expert on your side helps you filter through the confusion.
Rule No. 7 in our Ten Rules of Tires series encourages you to trust those experts. They'll help you understand which tires add value for your investment…and which tires are just plain cheap without doing their best to keep you safe. What can a dealer help you decide? Let's break it down.
Reputation Versus Reality
List the tire companies that first come to mind. How do you know about them? Chances are, it's from a commercial or a recommendation from someone you know. Perhaps it's the brand that came on your car when you bought it.
But here's the thing: Those information sources aren't always good indicators of quality. Quite often, reputation reflects ad spending rather than the investments in R&D and materials that actually lead to great tires. The best way to get beyond a tiremaker's self-promotion and get a better idea of its effectiveness? Ask someone whose living depends on their ability to keep customers safe. That person is a tire dealer.
In that spirit, we'll get out of the way and tell you what tire dealers say about Nokian Tyres' products.
"Every single one of my family members has been running a Nokian Tyres product for the last 12 years," says Howie Fetzer, who owns Fetzer Tire in Fairfield, Connecticut. "They're the safest products on the market."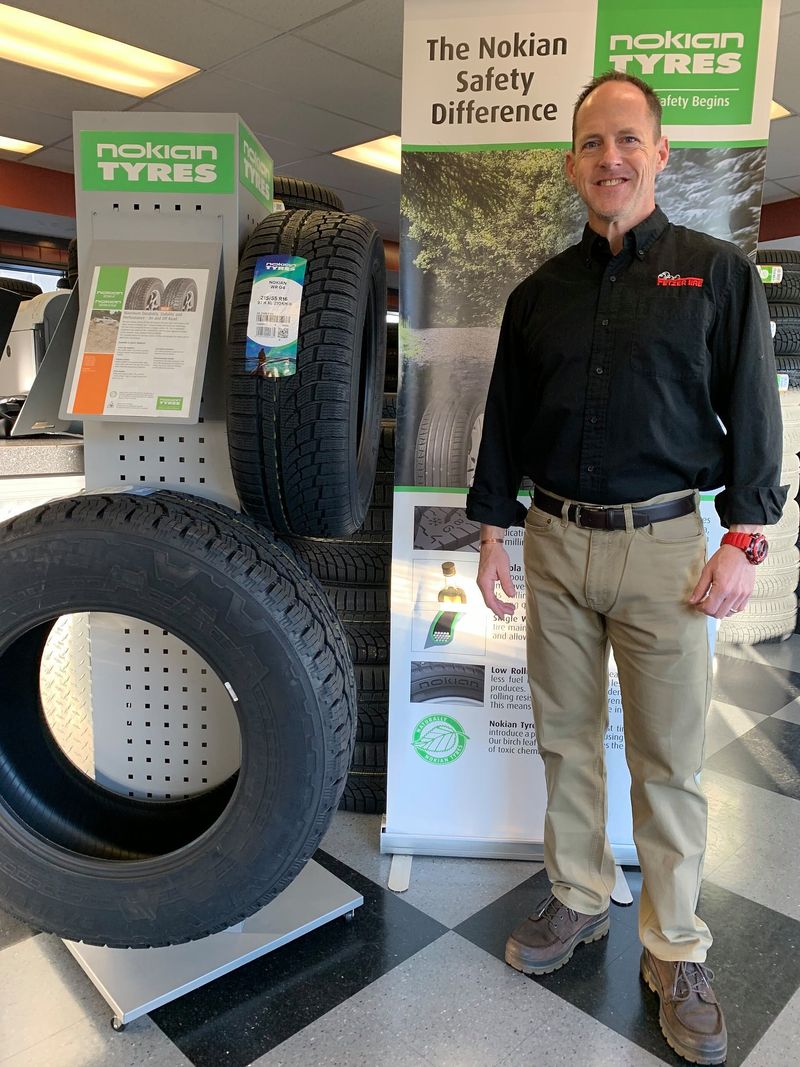 "Nokian Tyres invented the winter and all-weather tires and continues to lead the market in R&D and testing…and it shows," says Jason Smith, owner of Utopia Tire in Colorado's Rocky Mountains. "Its products are consistently manufactured and competitively priced."
"We exclusively sell Nokian tires because after years of testing on our own vehicles, we've concluded that they make the best winter tires that money can buy," says Owner Tony Giambro of Paris Autobarn in Maine.
Drivers agree: While Nokian Tyres may not spend as much on advertising as its premium competitors, its customers have some of the highest loyalty in the North American tire industry.
"Not only are our customers happy with their tire experience, but they also trust us with other aspects of their vehicles because we didn't steer them wrong with these tires," echoes Fetzer. "We've been building the Nokian Tyres brand in our community one customer at a time, and it's just been growing. They've been amazing."
Marketing Gimmicks Versus Important Features
Tire dealers can also help meet your driving needs by suggesting tires that meet the demands you put on your vehicle. Are you interested in simply surviving the daily commute? A reliable all-season tire like the Nokian eNTYRE 2.0 is a good fit. Do you like to go off the beaten path? Check out the new Nokian ONE HT or any of our tires that have Aramid Sidewall technology. Want to zip around hairpin turns? Enjoy every zig and zag with the Nokian zLine A/S.
And for that matter, what type of weather conditions do you experience? You need tires that fit your climate, not just your driving habits. Nokian Tyres invented the winter tire and produced the first all-weather tire for a passenger car.
You won't get all this information from TV commercials – you have to dig deeper. Fortunately, dealers can do most of that heavy lifting for you. All you have to do is listen and follow their advice.
To read the full list of our Ten Rules of Tires, click here. To learn more about our products and premium nature, visit NokianTires.com.