When you buy a set of tires, you aren't really looking for fancy rubber or next-level technology. You're simply looking for peace of mind.
What provides that peace of mind? Knowing that your tires were meticulously developed, rigorously tested, and selected for your driving needs. That's rule No. 6 in our Ten Rules of Tires series: Much of a tire's quality is determined before it ever touches the road.
Want to know what you're going to get out of your tires? Pay attention to what goes in them. Here are some important things to look for.
Relentless Research and Testing
Before the first slab of rubber goes into the mixing machines at the tire factory, Nokian Tyres engineers and experts have obsessed over the properties of the tire that comes from that rubber. Want an example? Development of our flagship winter tire, the Nokian Hakkapeliitta 9, took more than four years and over 100 experts.
The product development process involves listening to dealers and drivers to learn their needs, exploring new technology to incorporate and figuring out how to balance the various aspects of a tire's performance: handling, grip, performance in different weather conditions, durability and other factors.
It's an iterative process that involves research, testing, refinement, then more testing. Engineers experimented with 28 different tread patterns before landing on the right one for the latest generation of the Nokian Hakkapeliitta line. They narrowed the field by completing more than 2,800 tests, many of them at our renowned Ivalo Test Center north of the Arctic Circle.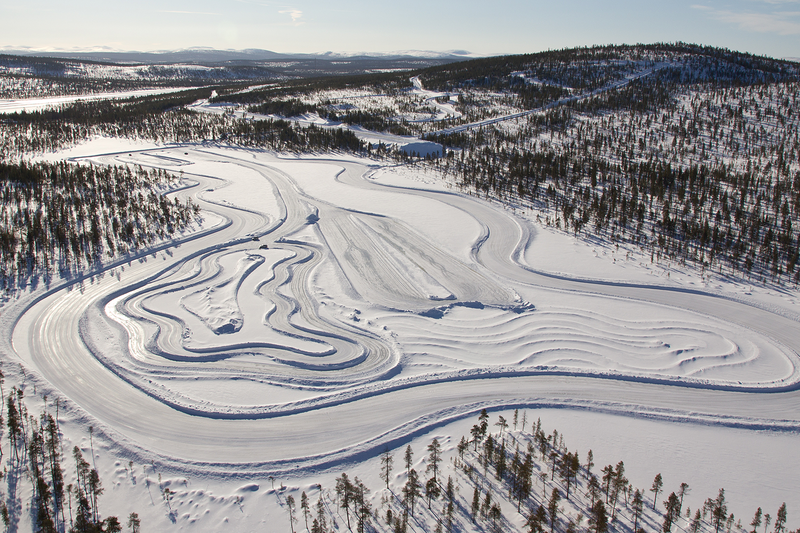 High-quality Ingredients and Precise Processes
But product development is only half the battle. Next, we've got to actually make the tire – and those processes should instill peace of mind, too.
All three of our global tire factories have earned ISO 9001 certification, which denotes that we're using rigorous quality management standards to maintain consistently high production standards. Our new North American factory earned the prestigious certification just six months after it opened.
Our production facilities use safe, sustainable processes to craft premium tires tailored to the needs of drivers. Our facilities use renewable energy as part of its power mix, minimizes harmful emissions and boasts state-of-the-art automation technology designed to produce consistently excellent tires.
And those tires contain premium ingredients designed to keep you safe on the road. Nokian Tyres was the first tire company to eliminate non-purified oils from its tire compounds, and we incorporate leading technology to make driving safer. Innovations include puncture-resistant Aramid Sidewall technology, patented stud shapes tailored to dig into ice and hard-packed snow, and helpful tools like a Driving Safety Indicator to let you know how much tread life remains.
What's in a tire? The answer determines how safe you'll be on the road. Choose wisely.
To read the full list of our Ten Rules of Tires, click here. To learn more about our products and premium nature, visit NokianTires.com.