One of the perils of having an Italian motorcycle in Vermont is that the closest service center is over 200 miles away. As moto season winds down and I pass 36K miles, it is time to take it in for a major service. A seven hour round trip is needed to tow the moto on my utility trailer to the dealer. An early departure at 5AM is needed so I can also make a meeting in Boston.
With a combined towing weight of 1800 pounds plus the 5300 pound Q7, and a highway speed of around 70 mph, I assume the trip must be a workout for the tires. The weather is fine and roads are dry but the temp is well below freezing (at one point I see 15F on my dashboard thermometer). I stop on the highway to photo the sunrise and the first icicles forming on the roadside cliffs.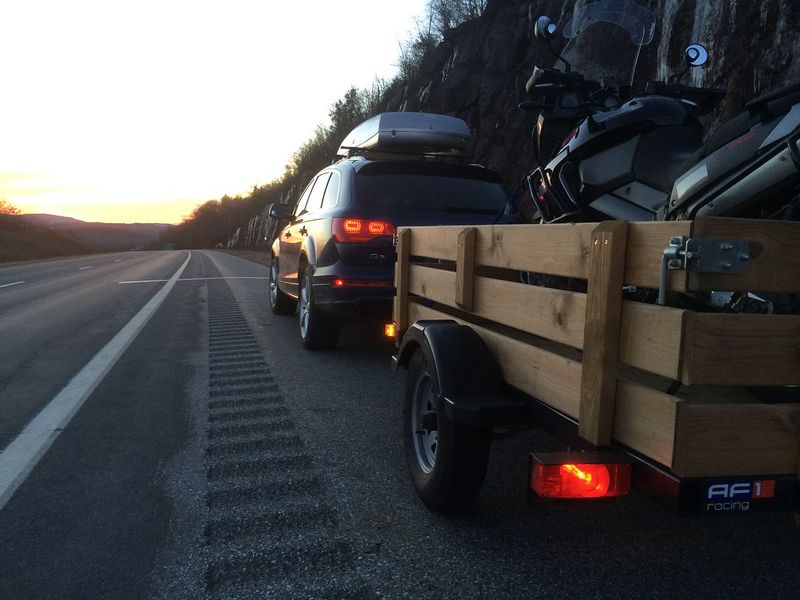 Normally a long drive on winter tires would be an annoyance but the Hakkapeliitta R2s roll quietly and smoothly. It felt as though I were towing my trailer with my summer tires on and I completed the trip without incident.