2021 was a record year for Nokian Tyres, but that's only part of the story.
Yes, we're thrilled we set a sales record in 2021. But it's how we set that record that means more to us. How did it happen? Because people like you recognize there's no substitute for safety on the road.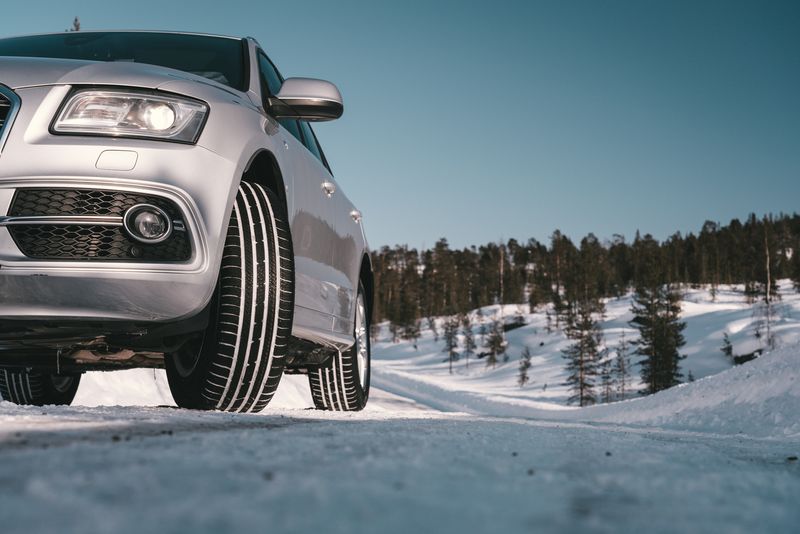 Products That Respect the Road
For true peace of mind on the road, drivers need to make smart driving choices -- on the road and in the tire shop. Tires may look alike, but in fact, no two tires are created equal. 
In 2021, you told us that quality and safety matter. The new all-season Nokian Tyres One outperformed our benchmarks, because tire dealers and drivers knew a good thing when they saw it -- a durable passenger tire with a Pothole Protection program that was built with safety and sustainability in mind.
When winter arrived, you clamored for the chance to enjoy a 10-out-of-10 driving experience. Our new studded Nokian Tyres Hakkapeliitta 10 helped drivers find new roads forward, including our first winter tire built just for EVs and hybrids.
Sharing Your Stories
Even sweeter than enjoying strong sales was hearing stories of how our tires helped you thrive in tough situations.
Clint shared how our all-weather tires helped him survive a harrowing journey home from the mountains. Tire dealer Jason Williams called us "the Apple of tires." Steve Marsh told us how the Nokian Tyres One helped his EV increase its range.
Growth isn't just about numbers and charts -- in our business, it's about the journeys we shape in the process. Thanks for helping us set a sales record in 2021; but thanks even more for trusting us to be with you on the road ahead.