Nokian Tyres has long striven to be a global leader in sustainability, because we want to save the world's winters for tomorrow's generation.
Sustainability is in our DNA. We were the first company in the industry to remove harmful high-aromatic oils from our tire compounds. Our factory in Dayton, Tennessee was the first tire factory in the world to earn LEED v4 Silver certification. And 90 percent of our products rank in the lowest categories of rolling resistance, which means they're fuel-efficient and minimize emissions.
But our latest sustainability effort might be our greenest, at least if we're being literal. We're helping plant 50,000 trees throughout the United States.
We're proud to join POWDR, an adventure lifestyle company, to plant a tree for every qualifying season pass sold at five resorts across the U.S. One Tree Planted will plant trees on our behalf in Vermont, Oregon, Colorado and Utah.
And the impact will be significant: Over the course of 40 years, those 50,000 trees will counter the carbon emissions of approximately 9,800 passenger vehicles driven for one year.
The Buy a Pass. Plant a Tree. Play Forever. program harnessed season pass sales from five resorts: Eldora, Copper Mountain, Mt. Bachelor, Killington and Snowbird. POWDR and Nokian Tyres launched the program in August and were amazed that nearly 50,000 season passes were sold during the promotional period.
"We couldn't be more thrilled by Nokian Tyres' support of our Play Forever efforts," said Laura Schaffer, POWDR's director of corporate responsibility. "Planting trees is one of the best nature-based solutions to restoring forests, sequestering carbon and mitigating the effects of climate change."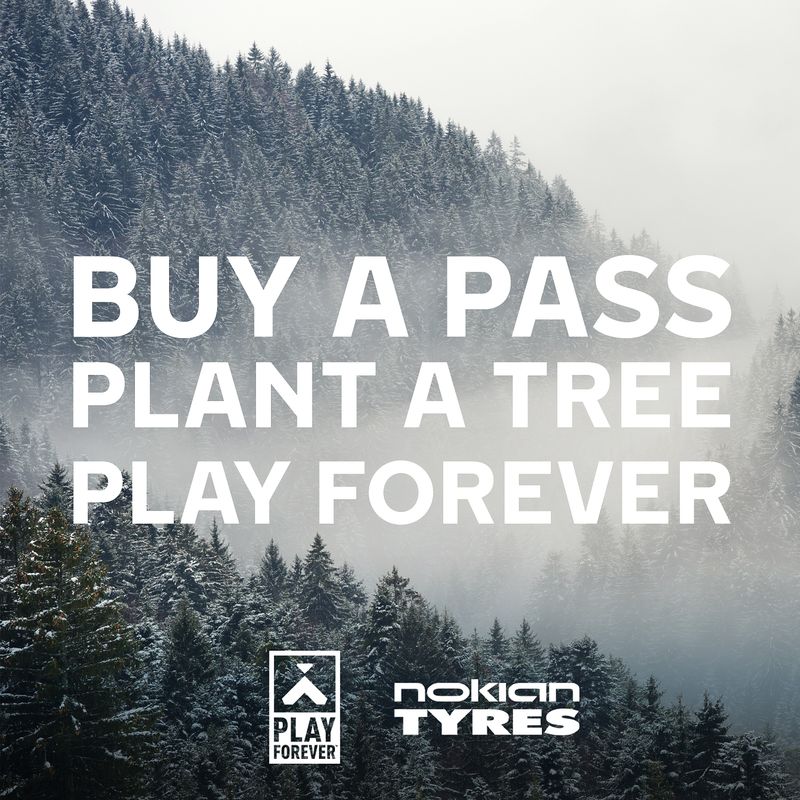 The tree-planting program is the latest example of Nokian Tyres' commitment to sustainable safety. In six years, we have reduced CO2 emissions from production by 44 percent. We've reduced our products' rolling resistance by 8 percent on average, which equals the exhaust fumes of 65,000 cars annually. And our North American factory recently earned LEED v4 Silver certification, thanks to its solar power, energy efficiency and eco-friendly design, among other factors.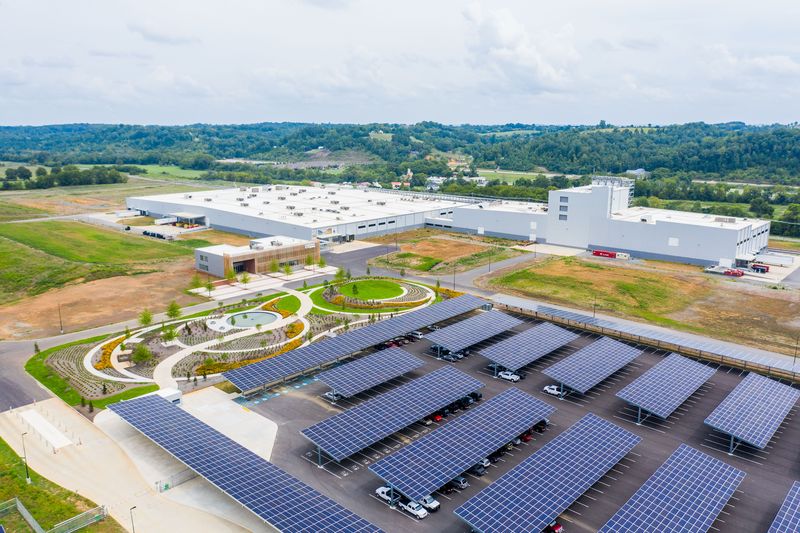 For the fourth straight year, the Dow Jones Sustainability Index named us as one of the most sustainable publicly traded companies in the world, giving us perfect scores in Product Quality & Recall Management, Environmental Reporting, Environmental Policy & Management and Social Reporting.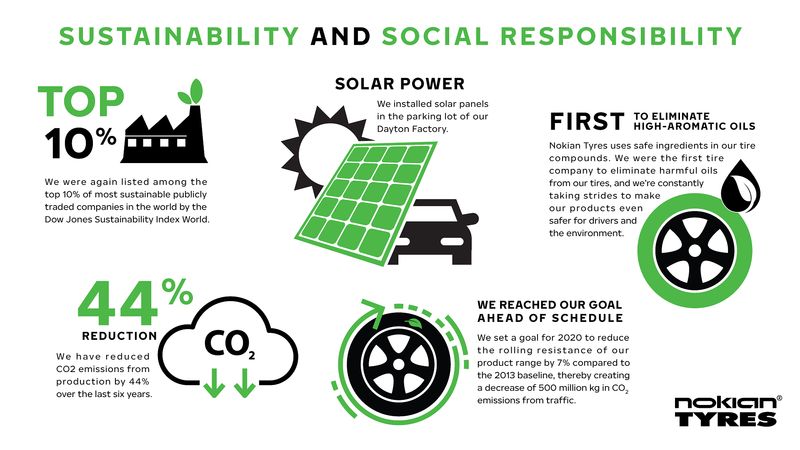 POWDR has been a sustainability leader, too. Their resorts produce 3.6 million kilowatt hours of clean energy each year, and Killington Ski Resort boasts the largest EV solar charging hub in New England -- 47 charging stations. POWDR's corporate responsibility efforts aim to protect the environment and enable participation. They want to be an enduring business that inspires the adventure lifestyle for generations.
We're honored to partner with POWDR to make the United States a little greener, and we're grateful to the season pass buyers who made the program possible!