In order to craft some of the safest, most sustainable tires in the world, one trait is more important than any other: passion. But if we want our team members to be passionate about producing tires, we've got to show them we're passionate about them. 
That's why we're building a premium administrative complex to accompany our world-class first production facility in North America. It'll be ready next spring, not long after we've begun producing tires at the factory.
"Our administration building is another example of our desire to be the employer of choice in Southeast Tennessee," says Nokian Tyres Dayton Factory Operations Director Peter Chia. "In addition to taking care of our workers' practical business needs, we want this facility to give them space to thrive."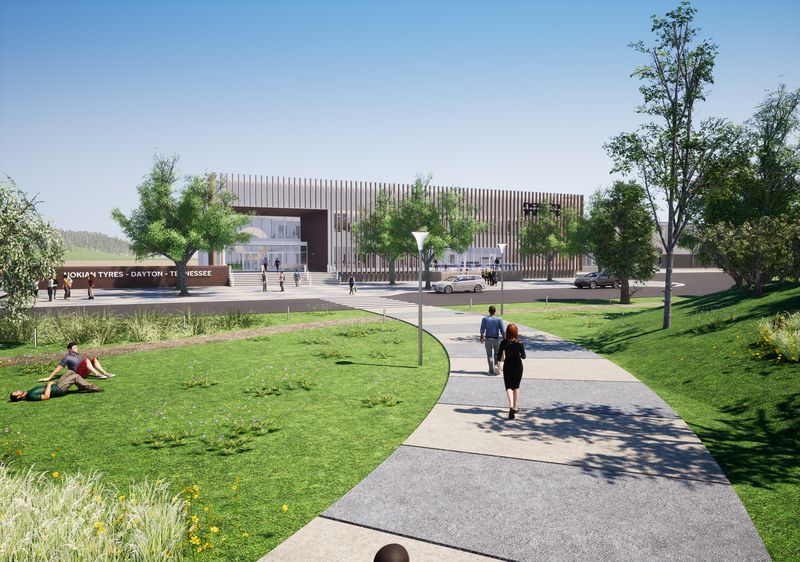 We're helping employees thrive by providing for their personal and professional demands. In addition to giving them ample work space and meeting areas, we're adding elements that lead to a healthy work environment. That includes a gym, a wellness room, a first aid facility and a canteen. We're even putting in a sauna.
When workers come and go, they'll be refreshed by a lush garden, complete with a pond and walking path. Patios will dot the outside of the facility.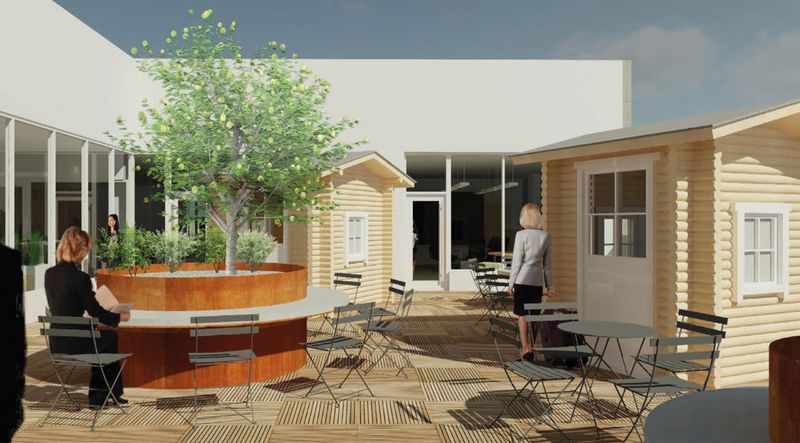 "We are going above and beyond to provide our team members with a premium place to work," says Nokian Tyres Construction Manager David Korda. "In my years of experience helping oversee industrial construction projects, this is among the most impressive facilities I have encountered."
Fostering a safe, sustainable work environment is about more than green tire compounds, low emissions and rigorous safety and quality standards. It's about making sure our team members' daily surroundings contribute to their personal well-being. Because achieving peace of mind in all conditions doesn't just happen; it starts with instilling that same peace of mind in the workers crafting our products.