The explorers spanned the globe.
From a peak in Colorado to a parking lot in Toronto to the parka-testing cold of the Finnish north, they found the prize they sought: some of the world's safest tires.
Now, our guests are back in the warmth of their homes, newsrooms and tire shops...and they're ready to tell the story of the tire company that crafted those innovative products.
Nearly 200 visitors joined us at three events in January. A handful of social media influencers traveled to Finland to experience our Ivalo Test Center and immerse themselves in Nordic culture. Dozens of tire dealers tested our products on our "Little Ivalo" course at Copper Mountain Ski Resort in Colorado. And a group of journalists and partners put our all-weather tires to the test in the heart of Toronto.
Nokian Tyres was pleased to welcome nearly two dozen influencers to our Scandinavian homeland. We immersed them in all sorts of Nordic experiences, from dogsled rides to sledding to ice swimming. But the most striking experience came on the track, where we introduced the guests to our premium winter tires.
Charles, the "Humble Mechanic," tore up the course with F1 driver Mika Hakkinen. Automotive influencer Jack Harding remarked on his "unforgettable adventure." Charly Savely said she had an "absolute blast." It was yet another chance for us to instill respect and admiration for the industry-leading products we're making -- and the world-class people making them.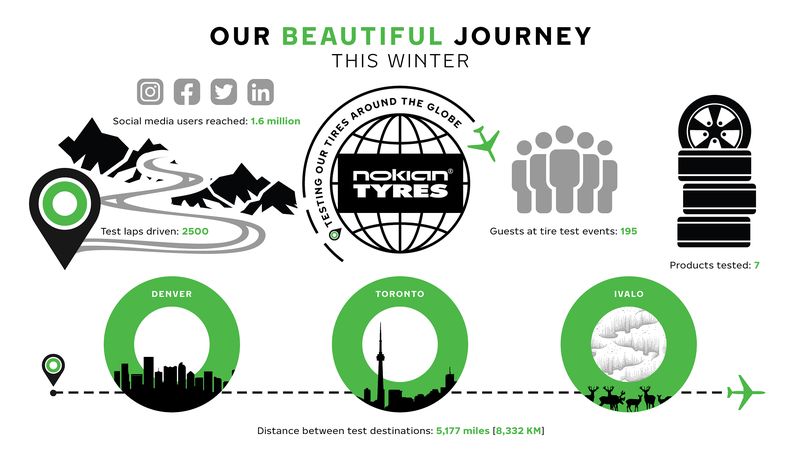 But it was only the beginning of our winter driving awareness efforts. Around 100 tire dealers met us in Copper Mountain, Colorado to test our all-weather and winter products on a custom-built snow and ice course we dubbed "Little Ivalo." 
It was a chance to showcase our winter and all-weather products while building relationships with customers, who were treated to premium dinners, skiing and even a scavenger hunt. Tire Review Editor Mary DellaValle was on hand to experience the event and filed a great recap of the Little Ivalo testing.
"The product testing experience put Nokian tires through a series of circuits on a snow and ice track they built at the ski resort," DellaValle detailed. "Attendees took turns running vehicles through four courses to get a feel for how Nokians compared to OE fitments on the rental cars used in the event."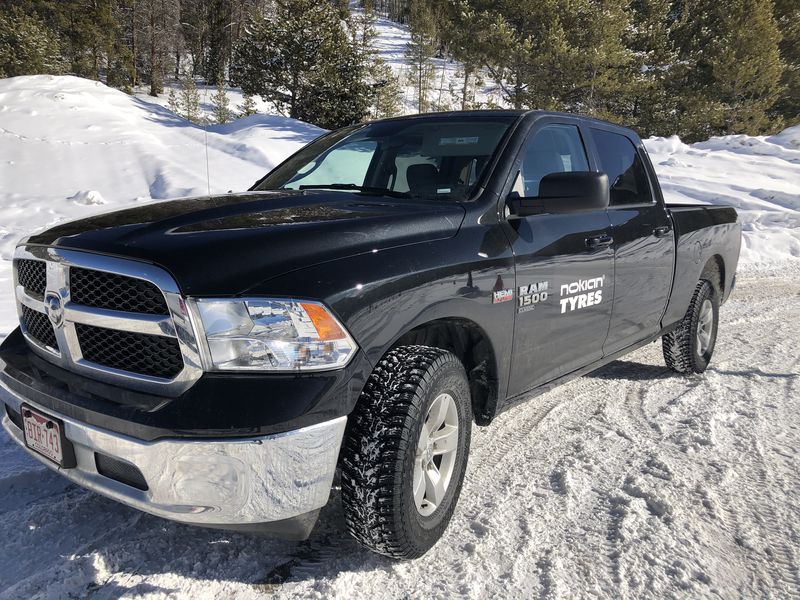 One tire we tested at Little Ivalo was also the focus of an event we co-hosted with Kal Tire in Toronto. Our all-weather tires received top billing in a testing week at Ontario Place just outside the heart of downtown. The goal: to educate journalists about the effectiveness of our true year-round driving option, the most recent generation of which we unveiled last year.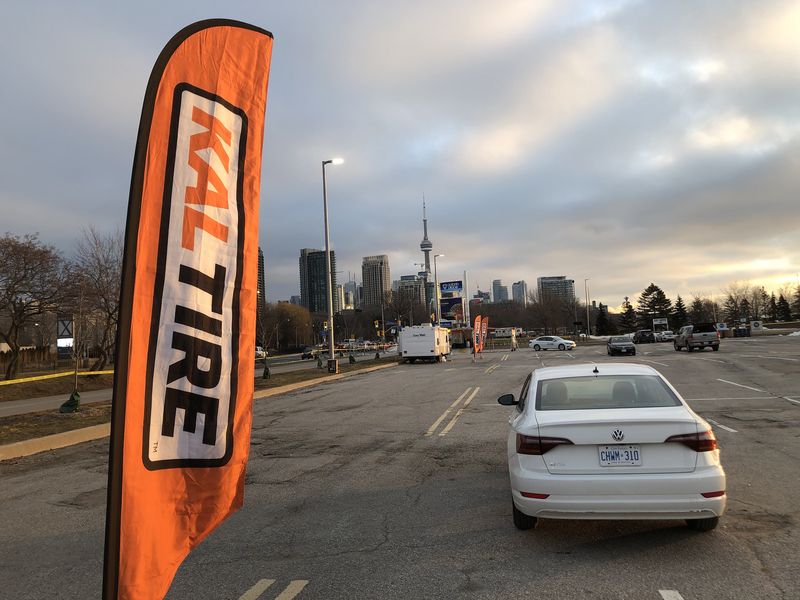 Wheels.ca wrote an illuminating piece about the difference between all-season and all-weather tires. 
"I think the real benefit to all-weather tires is driver confidence," said writer Chris D'Alessandro in the review. "If you've never slid a car around before, and you get caught in some nasty weather and your car starts doing things like oversteering, power-sliding, kicking in the ABS and traction control, it might cause you to panic. What was most notable to me with the all-weather tire is just how un-dramatic they were by comparison."
Stephanie Wallcraft agreed in this MSN report.
"If you live in a larger urban area where conditions are milder and the roads are kept in decent shape most of the time – or if you're one of the 25 percent of Canadians who never does change away from all-season tires each winter, either due to the expense of the work or the mistaken impression that they're up to the task – then all-weather tires might offer a better year-round solution," she said.
The explorers spanned more than 5,000 miles and made thousands of test runs to experience what we tell drivers every day: Nokian Tyres makes premium products that provide peace of mind in all conditions, from Rocky Mountain snowfall to Arctic ice, urban slush to southern rain.
It was a pleasure to take our guests on these beautiful journeys. Now, they're eager to tell you how to make your daily journeys safer.