In the wake of Independence Day weekend, we thought we'd recommend a trip to the sites that form the roots of our democracy. The Northeastern U.S. offers a sense of history it's hard to find anywhere else in the country. Here's a map of our recommended journey!
The Liberty Bell…Independence Hall…Gettsyburg…Hershey's chocolate…Pennsylvania is teeming with history and iconic American staples. The Declaration of Independence was signed here, and perhaps it's time to declare your own independence and set out on a road trip to explore the Keystone State.
Those historic sites serve as a route guide. Learn about the Constitutional Convention in the heart of Philly; Independence Hall is where the framers debated and formed the U.S. Constitution a few years after ratifying the Declaration in the same spot. The Liberty Bell is right next door. Learn about Philly's most renowned former resident two blocks away at the Benjamin Franklin Museum, where you'll find a diverse array of exhibits that honor the inventor of electricity and the printing press.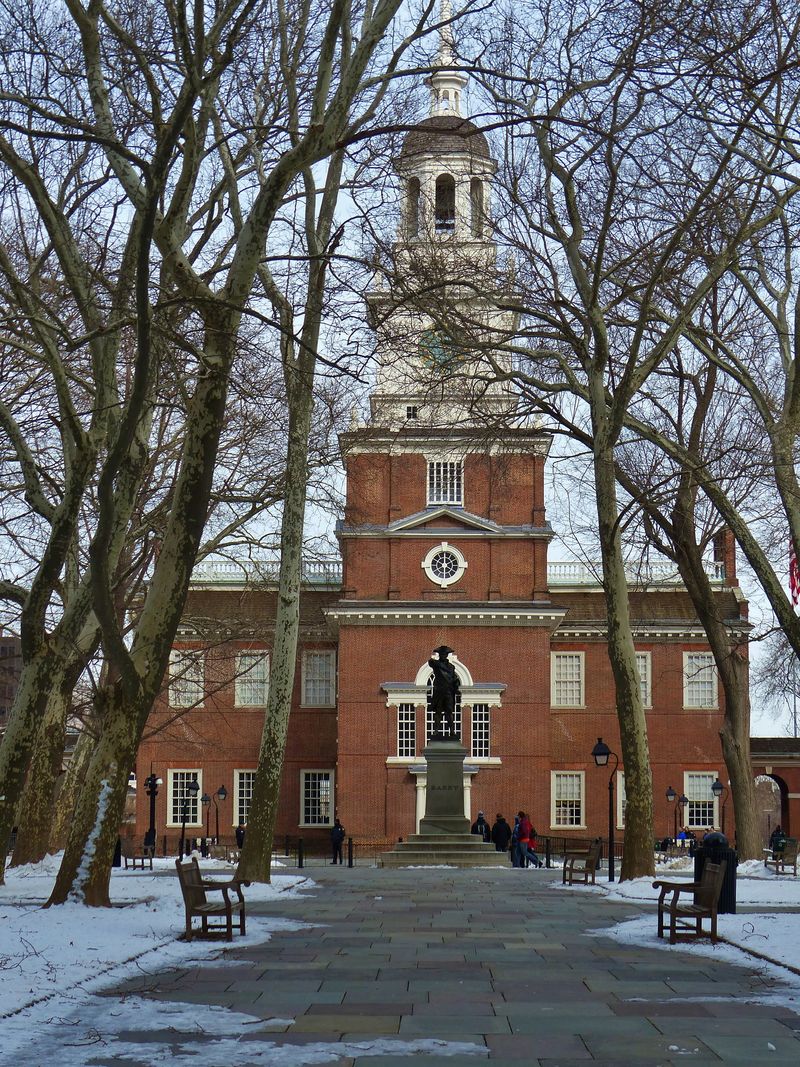 Then, head west to Gettysburg, home to the most notorious battle of the Civil War. The battlefield is now a national military park dedicated to reverently exploring the war's bloodiest battle, which resulted in a Union victory that turned the tide of the war. The museum and visitor center will help you get your bearings before you navigate the park.
From the Keystone State, bear northeast to Massachusetts. Boston is the home of Paul Revere's ride, and you can visit his home in the city's North End as part of the Freedom Trail, a city-wide self-guided walk that takes you back to colonial days and instills deep appreciation for the courage that founded a nation. Throw a bag of tea overboard at the Boston Tea Party Ships and Museum, then take a stroll through Boston Common, the oldest city park in the U.S.