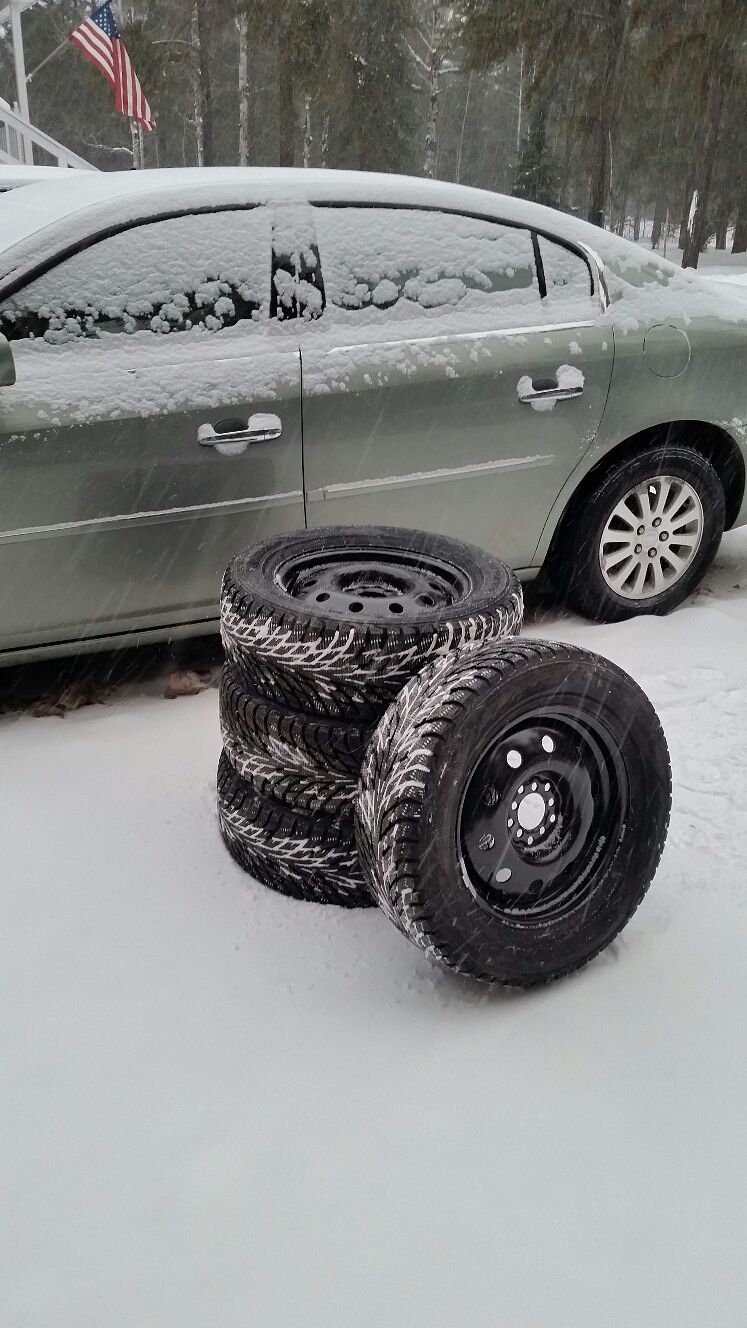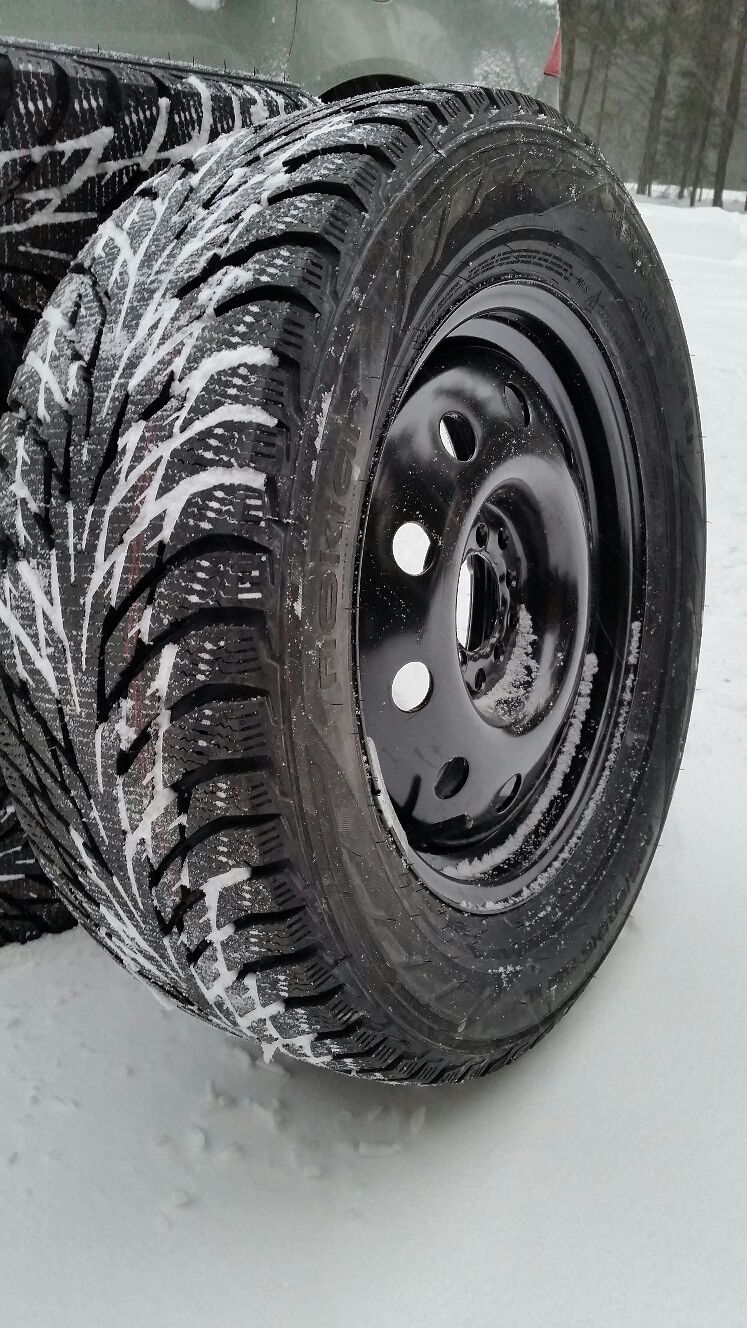 We have a new second vehicle in the family , A buick Lucerne Fwd car.
It had Goodyear all season tires on it and to be perfectly honest I'm not sure how anyone in a snowy climate could actually feel safe on them !  I told my Wife I won't let her drive it till it has Safe tires. I take my family's safety very serious. The car was unpredictable on the snow packed roads with the goodyear tires
I bought some Nokian Hakkapeliitta R2's , same ones as the Jetta test car. I'd like to try the hakka 7 or 8 studded but unfortunately Michigan Law is old and outdated and made up by individuals in southern michigan where winters are tropical compared to upper Michigan.
Anyways I went with WWW.TIRESBYWEB.COM
I've been doing business with them about 9 years and they always have the best prices and awesome customer service.
I'm anxious to see how the car handles being it has completely different traction control. Fresh snow is in the air can't wait to try them !
Till next time keep your tires on the Ice and the firewood burning!