I will:
Extend the boundaries of where I can go
Extend my terrain by removing limits
Extend my toughness by finding inner strength
Extend my travel by forging new paths
That's the Outpost pledge. It comes with our new family of all-terrain, all-weather tires, the NOKIAN TYRES Outpost AT and Outpost APT. As the inventor of the first winter and all-weather tires, we can't wait to see how these new products help you extend your boundaries.
What makes us so confident they'll open up new roads for you? Here are a few reasons.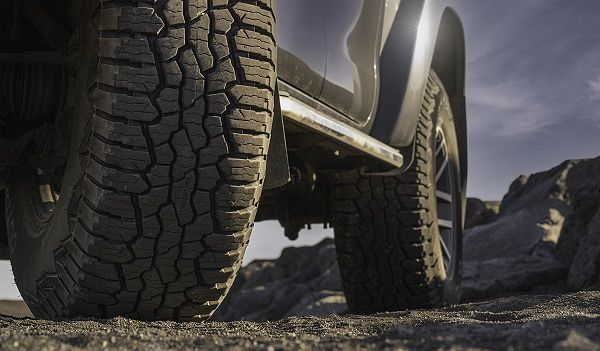 Puncture-Resistant Toughness
We forged the Outpost AT and APT to withstand the toughest driving conditions, and we offer them with a Pothole Protection program. If a tire suffers damage beyond repair due to a road hazard, Nokian Tyres will replace it at no cost.* Both tires get their durability from Aramid Technology – puncture-resistant Aramid fibers, the same material used in bulletproof vests, embedded in the tires' sidewalls and beneath the tread of the Outpost AT -- a feature we call Aramid Shield.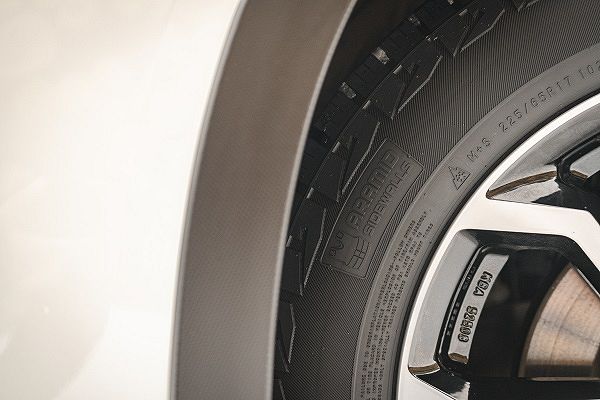 Forged to Tackle Any Terrain
The rugged Outpost AT and APT provide on- and off-road drivers with versatile, durable driving in all conditions. Both tires come with the three-peak mountain snowflake, which certifies they're built for driving in winter. They are classified as all-weather tires, designed for year-round use in all conditions.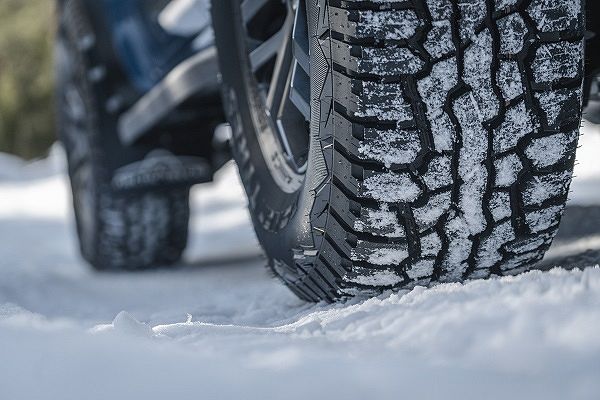 The aggressive tread of the Outpost AT is forged to help SUVs and pickups navigate off-road challenges in any weather, thanks to a special 3D tread pattern that helps the tire thrive in challenging conditions. Summit Sidewalls – peaks at the top of the tire's sidewalls – offer extra grip when the tire sinks into soft surfaces. The Outpost APT is crafted to be versatile. Large grooves inside the tread pattern help prevent hydroplaning, while the tire's rugged construction provides durability for rough roads.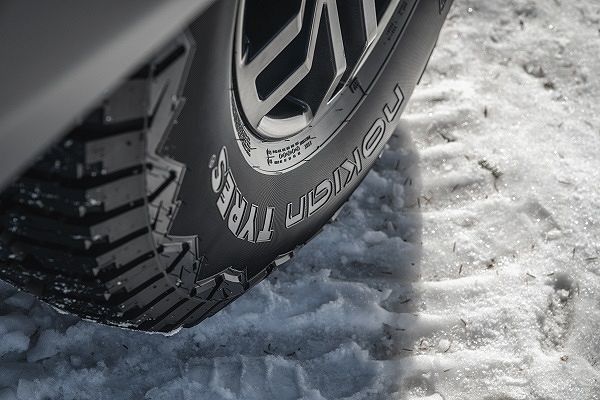 Enhancing Your Travel
The Outpost AT and APT offer high mileage thanks to tailored tread patterns whose landscapes are forged with protective features. That means a canyon-deep tread pattern for the Outpost AT and, for the Outpost APT, an innovative silica compound that provides advanced performance without sacrificing fuel efficiency.
As always, Nokian Tyres helps drivers know exactly how much tread life remains. Its patented Driving Safety Indicator, available in the latest generation of every Nokian Tyres product, clearly displays the percentage of available tread so drivers know when it's time to purchase their next set.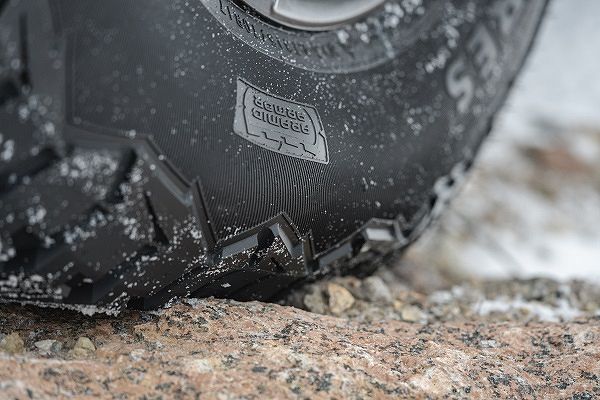 Whether you're itching for the next adventure or yearning for everyday toughness, the Outpost Family of tires is forged to meet your demands. Extend your boundaries with the NOKIAN TYRES Outpost AT and APT.
To learn more about these new all-terrain tires, visit NokianTires.com/Outpost.
*Terms and conditions apply