Maine offers all types of road trip adventures, and no route is the wrong route. From the mountainous views in Acadia National Park, to the coastal lighthouses throughout the state, you won't even regret a wrong turn!
I prefer to make my way to the small towns found on long the coast to enjoy some lazy beach vibes! The quant little beach town of Ogunquit is a destination location in Maine. With roughly 1,000 year-round residents, Ogunquit comes alive in the summertime with tourists from all over North America. Fabulous dining, multiple beaches to enjoy, family-friendly – you can understand why Ogunquit is such a popular spot!
I recommend a beach hopping day! Not one of the longest road trips, but easily enough to make a day of it, start the day at one beach, and end at another. First stop, one of Ogunquit's southernmost beaches, Little Beach. Little Beach is in fact little! It is a bit more private, not as well known, but a perfect spot to begin your book and apply that sunblock for the rest of the sunny day ahead.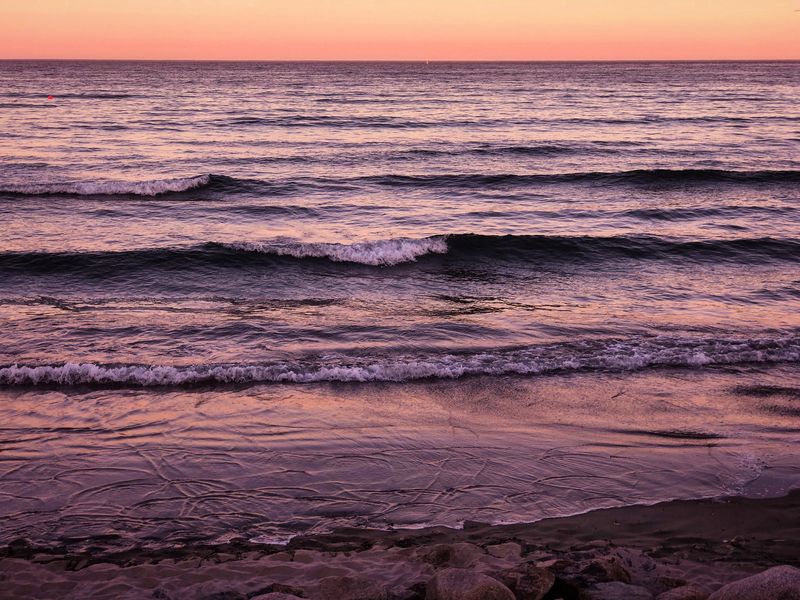 Once you're ready for a little more socialization, hop back in the car and head north to Ogunquit's town beach. Ogunquit beach is the most popular beach location. Easy enough to find off Main Street and plenty of up-close parking. Here, you will find some shopping, greasy fried sea food and every ice cream flavor you can think of. What is unique about this beach is you can float in the Ogunquit River, which you can access from the beach, or go for a nice walk along the Marginal Way. Marginal Way is one of Maine's most popular trails. It is just over a mile long, with ocean views throughout the entire walk and 39 resting benches for unobstructed views.
After you've filled your belly with the fried deliciousness and picked up an Ogunquit trinket, time to get back into the air-conditioned car and head north to the next stop, Footbridge Beach. Footbridge is set back off the main road about a mile in, and you walk over a small bridge (hence footbridge) over Ogunquit River and sand dunes and right up to a lovely view looking out to the beautiful blue Atlantic. You can sit right on Ogunquit River for a little more privacy or relax beachside.
On to the final beach stop, North Beach! North Beach is, you guessed it, the northern most beach in the town. You've had a busy day, time to put your beach chair one more notch back and enjoy happy hour! Soak in the beautiful views and reflect on the fun, short road trip you had. Get back on Main Street and off you go!
Recommended driving setup: convertible with comfy touring tires, like the Nokian eNTYRE 2.0!
For our official road trip tire safety checklist, click here. And visit the main page of our microsite to add your own adventures!