Colorado's ski country and the Finnish Lapland are separated by 4,600 miles and more than a mile of elevation.
That didn't stop us from taking our vaunted testing tactics to the Rocky Mountain slopes.
More than 100 customers and journalists joined us at Copper Mountain Ski Resort this winter to test a slew of Nokian Tyres products. It was an imitation of the rigorous research and development we undertake in Ivalo, Finland, where we test approximately 20,000 tires each year.
Products included the new Hakkapeliitta LT3, a studded light truck tire designed to provide peace of mind for winter work.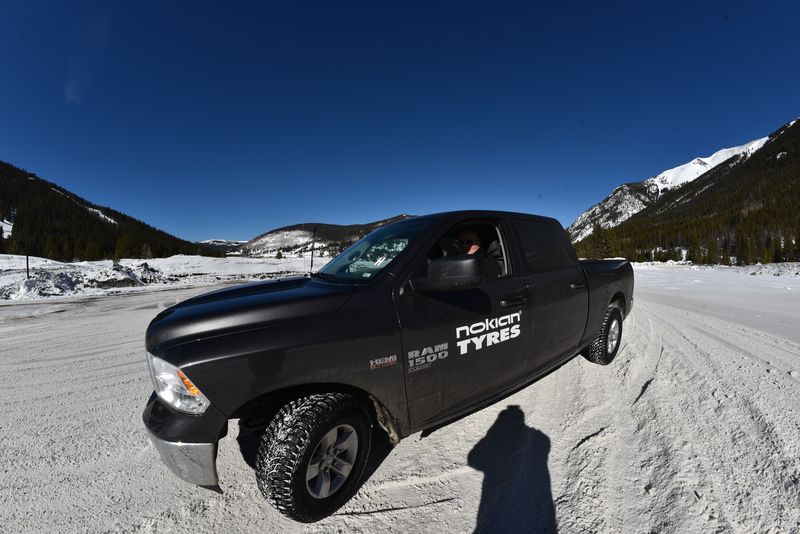 We're proud to report that the Nokian Hakkapeliitta LT3 withstood the rigors of our enthusiastic testers, digging into the snow and ice every time drivers tested the tires' limits.
Other tires thrived too, including the all-weather Nokian WR G4, which dramatically outperformed a competitor's all-season OE tire on an icy slalom course.
"The Nokian WR series has always impressed me," said one tire dealer from Colorado. "Now the new G4 takes all-weather traction to an even higher level. Everyone in the state of Colorado should be on G4s. And they should make this tire mandatory for rental vehicles traveling I-70."
"The all-season tire has 30 percent of the grip your all-weather tires have," said one automotive reporter. "The difference is night and day."
The Nokian Hakkapeliitta 9 and R3 SUV also heated up the track in the cold conditions, withstanding harsh braking-acceleration and lateral driving tests.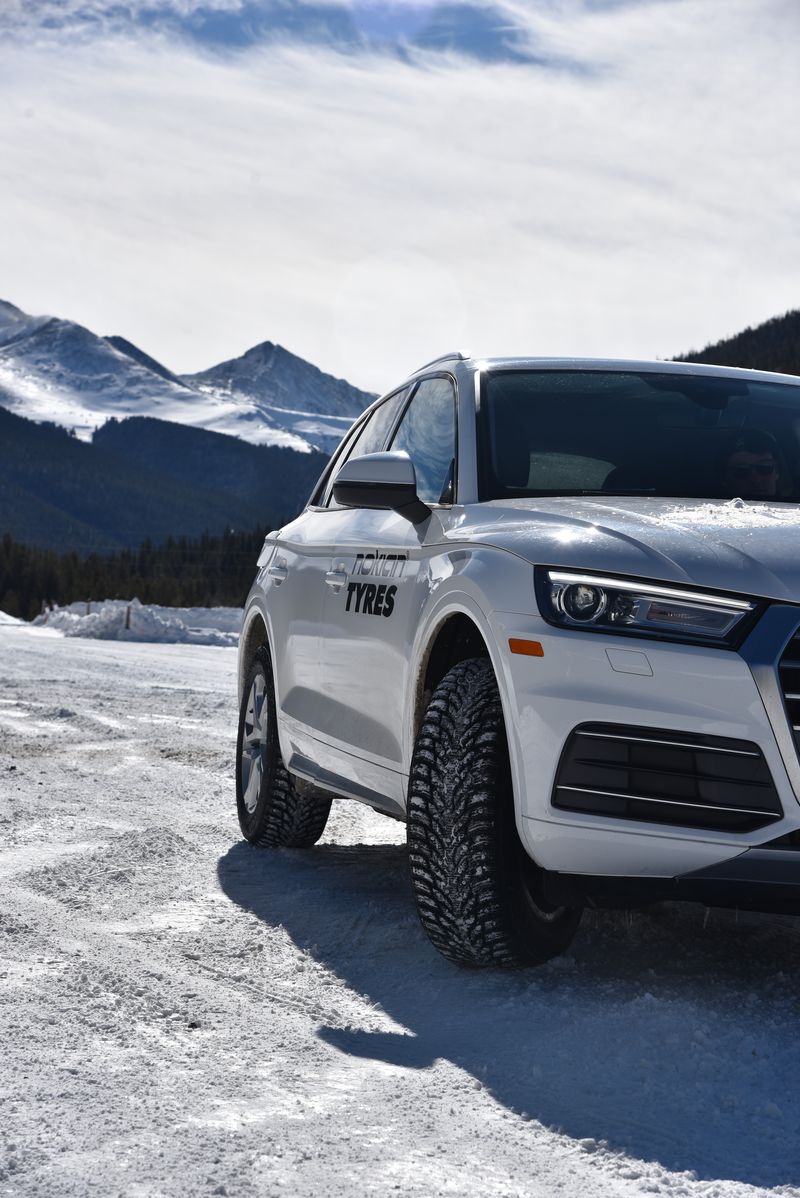 You don't have to find a frozen lake in Finland or a ski resort in Colorado to drive our products. Check out lineup of all-weather and winter tires and try them in your neighborhood! They'll provide the same peace of mind they gave our guests in the snowy Rockies.
Here are some more action shots from Little Ivalo.