Sustainability is about making our planet greener. But it's a lot more than that.
It's a green light to drive more efficiently. It can put more green in our wallets. And it doesn't just protect greenery and wildlife -- it protects us.
This Earth Month, let's broaden our definition of sustainability. Yes, it's about making decisions that honor the planet. But when we protect the environment, we're also creating positive ripple effects that can benefit us. 
Sustainability is about creating virtuous circles that protect life. As a global leader in safety and sustainability, we literally craft virtuous circles that touch the road, but also touch on these sustainable impacts.
Let's explore some of these other positive impacts.
Bolstering Our Wallets
Did you know that tires designed with sustainability in mind can help you save money? 
Every time we drive, friction between our tires and the road burns a small percentage of the fuel in our tanks. The process expends energy, which results in CO2 emissions. For years, we've been working to reduce that friction -- known as rolling resistance -- to lower emissions. And we've succeeded! Between 2013 and today, reductions in our tires' rolling resistance have prevented more than 1 billion pounds of CO2 from entering the environment.
Know that else it did? It made driving more efficient by saving fuel. That's right -- sustainable tires give you better gas mileage. When people frame sustainability as a competition between the environment and the economy, they're often missing the point. When we go green, those decisions often put more green in our wallets, too.
Extending Our Beautiful Journeys
Tires designed with the planet in mind can also make your journeys longer. By protecting fuel efficiency, we can drive further on a single tank. That has major impact for drivers of electric and hybrid vehicles, who rely on driving range to fuel their daily routines. Low-rolling-resistance tires increase the distance eco-friendly vehicles can drive on a single charge.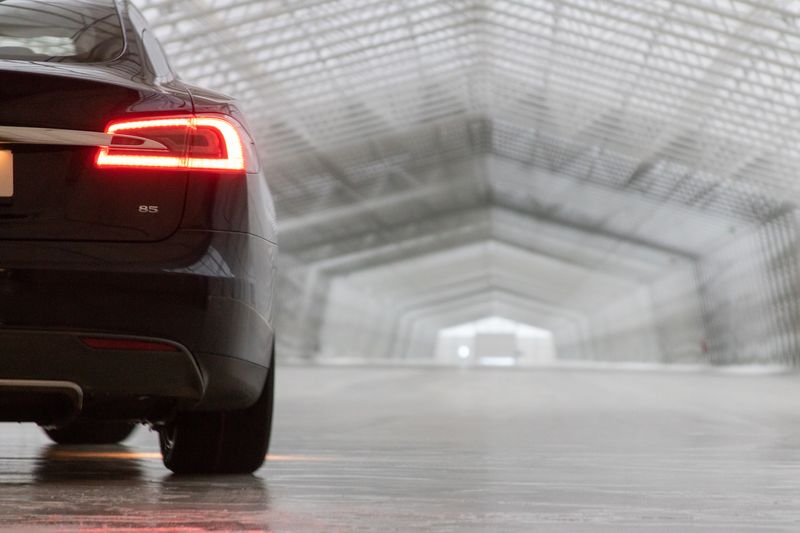 Fortunately, Nokian Tyres has reduced the rolling resistance of our tires by an average of 8.5 percent since 2013. More than 90 percent of our products are in the lowest categories of rolling resistance. Sustainability isn't just about beauty; it can also impact our journeys.
Protecting the Places We Love
When we spend our #GreenEnergy to protect the planet, we're also conserving the places we love. To borrow from our company's slogan -- we're keeping our journeys beautiful. 
For us, one such place is Southeast Tennessee, where we opened our North American production campus in 2019. It's an area rich with environmental treasures, nestled against the Cumberland Plateau in the shadows of the Smoky Mountains, fed by the Tennessee River six miles away.
It's no wonder we'd want to help protect the environmental wonders in our new neighborhood -- after all, it's the perfect place to explore on a set of eco-friendly tires. So, we set out to build a tire factory that minimized environmental impacts by being energy efficiency, low-emissions and low waste.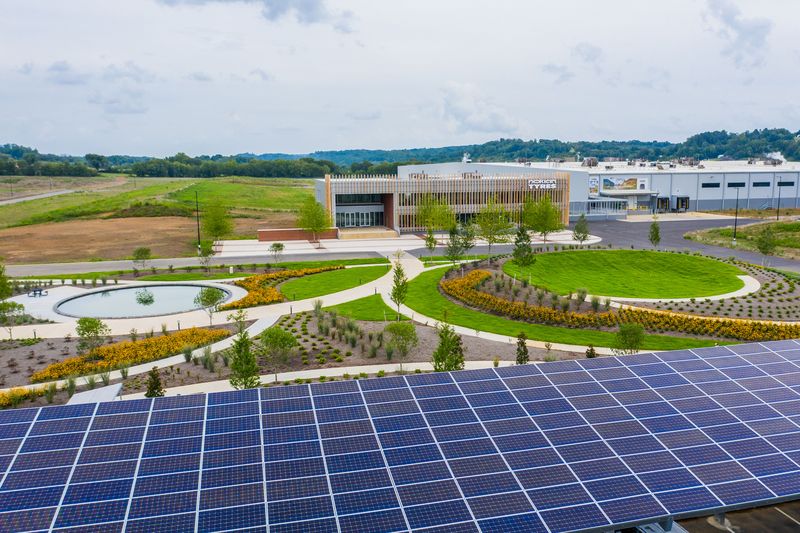 We're off to a good start. The Dayton Factory is the first in the industry to have its production building earn LEED v4 Silver certification, and its solar-powered administration building earned LEED v4 Gold. Why? Because the campus conserves energy, relies partially on those onsite solar panels, and 99 percent of waste is reused or recycled -- and we're on the road to 100 percent.
Protecting the planet isn't just about distant large-scale impacts we'll only see over time. Those are hugely important, but sometimes they can feel abstract. No, it's also about doing the daily work to keep our backyards clean. And when our neighborhoods stay green, we're able to enjoy their beauty.
Keeping Us Safer
At Nokian Tyres, we're an industry pioneer when it comes to driving safety. We invented the winter tire to provide peace of mind in severe snow and ice. We made the first all-weather tire to protect against unpredicable winter conditions. And many of our products are infused with puncture-resistant Aramid fibers -- the same material used in bulletproof vests -- to help prevent blowouts when drivers encounter road hazards...fibers that are so light that they have minimal impact on rolling resistance.
And as we've continued to be a leader in innovation, we've focused on solutions that protect the planet in the process. We were the first tiremakers to remove harmful high-aromatic oils from our tire compounds, replacing them with more sustainable options that did not compromose safety on the road. 
And of course, we're all safer when we're breathing cleaner air. In addition to reducing emissions from our tires and their production, we're also planting 50,000 trees in the U.S. this year to help offset our carbon footprint.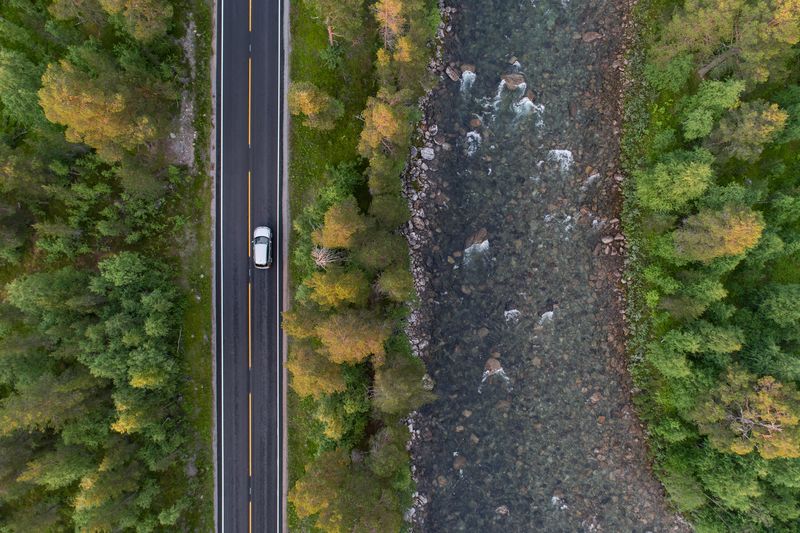 There are no perfectly sustainable solutions. Life is full of trade-offs, and we are ultimately defined not by our ability to achieve perfect balance, but by the energy we put into trying to make things better. By working hard to create virtuous circles -- whether they touch the road or other parts of our lives -- we can drive toward safety and protect our wallets, our families, and ultimately, our planet.