Happy Earth Day! Today is a great moment to reflect on how we can each do our part to protect the planet. At Nokian Tyres, we're no different.
Our history is rooted in the pristine Scandiniavian north. Our flagship factory in Nokia, Finland is nestled amidst pine trees on the shore of a rich-blue lake. 
It's no wonder, then, that sustainability is one of our chief passions. Our products contain eco-friendly ingredients, our processes minimize pollution, and our drivers have longed raved about the low rolling resistance of our tires -- which reduces emissions and increases gas mileage.
That passion for sustainability was on display again in 2019. We recently released our annual sustainability report, which highlights the major accomplishments we've made in our quest to become more eco-friendly every year.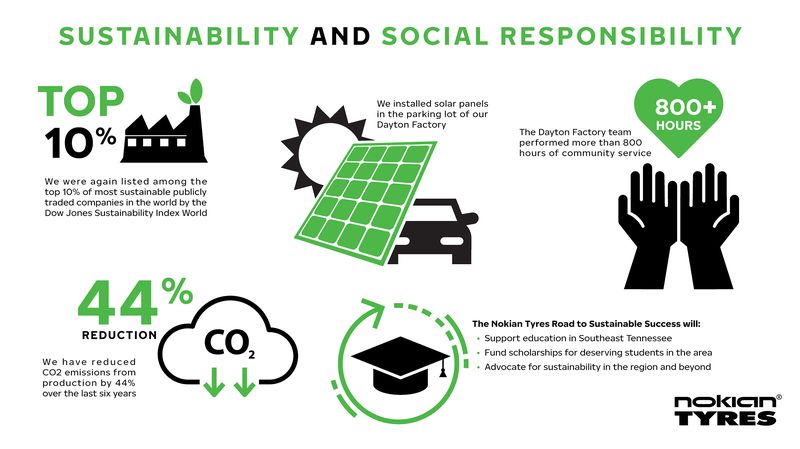 Sustainability
We recycled 100 percent of production waste at our factory in Nokia, Finland, where 42 percent of all energy used comes from renewable sources
We lowered the use of municipal water at our global factories by 38 percent over the last six years, exceeding our goal of 25 percent
We rose to the silver class of the RobecoSAM Sustainability Yearbook
We installed solar panels in the parking lot of our Dayton, Tennessee factory, to power the facility's administration building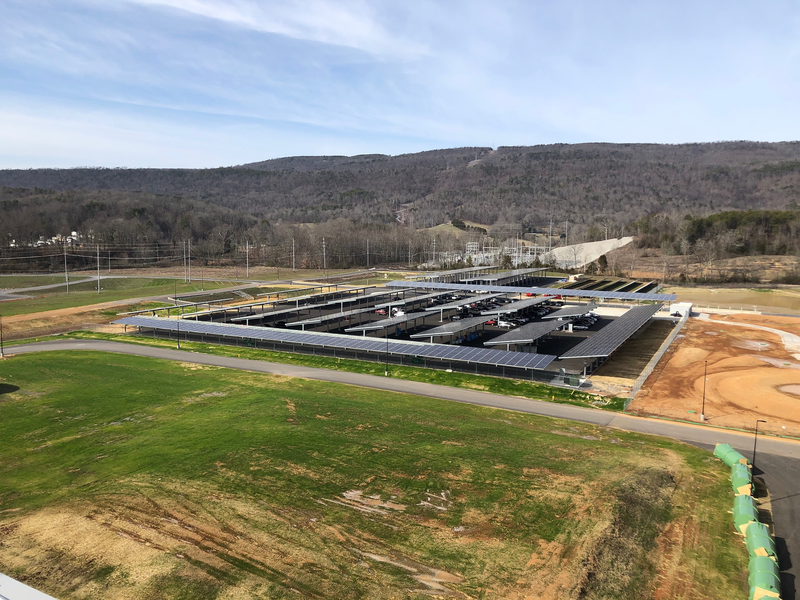 Safety
We reduced lost-time accidents at our global factories by 51 percent, while suffering zero serious accidents
Social Responsibility
We launched the Nokian Tyres Road to Sustainable Success, a three-pronged initiative that will support education, fund scholarships and promote sustainability in Southeast Tennessee, where our North American factory is located
We made community impact via donations committees in each of our three North American locations, including education support, environmental cleanup and provision of food for families in need
We joined the General Platform for Sustainable Natural Rubber (GPSNR), which advocates for a fair, equitable and environmentally sound natural rubber value chain
We audited 90 percent of major rubber processing partners to date, surpassing the goal of 80 percent
We're proud of the ways we achieved sustainable success in 2019. Because safety isn't just about what happens on the road; it's also defined by how the tires get there in the first place.