The beauty of our premium tires is that they're crafted to provide peace of mind in all conditions. That takes them all over the world, from Arctic ice to scorching summer roads. 
It has been a privilege to take our tires on many beautiful journeys. And during a time when most of us are off the road, it felt appropriate to look back on the many roads we've traveled together.
Introducing Nokian Tyres' Greatest Hits.
Talkin' Tires in Music City
Nashville's famous Broadway has been the birthplace of more than a few hits. While our video may not go platinum, it was a blast to get the band together and interview some country music fans about their tires as part of our Shop Talk campaign. Some interviewees were experts, while others had trouble finding the right notes.
Educating Dealers at Little Ivalo
Copper Mountain, Colorado is a long way from our world-renowned tire test center in Ivalo, Finland. But even though it's above the clouds and below the Arctic Circle, it's still a great place to test our premium winter and all-weather tires. In 2019, we invited a group of dealers to run our new Nokian Hakkapeliitta LT3 and Nokian WR G4 SUV tires on a custom-built snow and ice course in the heart of the Rocky Mountains.
The results did not disappoint.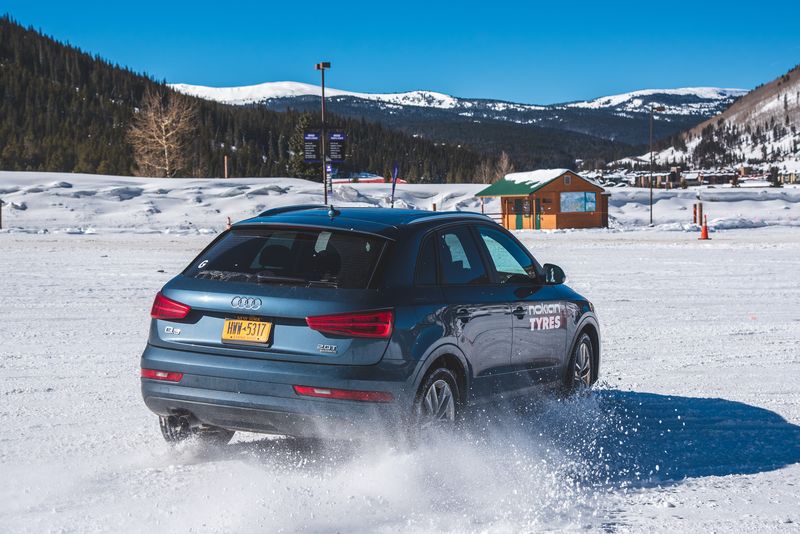 Conquering the Glaciers of Greenland
Have you ever driven a truck from an Arctic ice shelf onto the icy, barren landscape of Greenland? We haven't either. But Arctic Trucks endured 3,000 miles of ice and snow on our Nokian Hakkapeliitta 44 tires and then told the tale.
Making the First Tire at Our North American Factory
Last October, we officially opened our first factory in North America. But work was underway well before that. Our launch team began its intensive training program in April and even traveled to Russia and Finland to immerse themselves in our premium processes and culture. 
In July, the team celebrated its first major milestone: production of the factory's first test tire. In true Nokian Tyres fashion, we didn't just give a few high fives and move on -- we threw a party for employees and their families.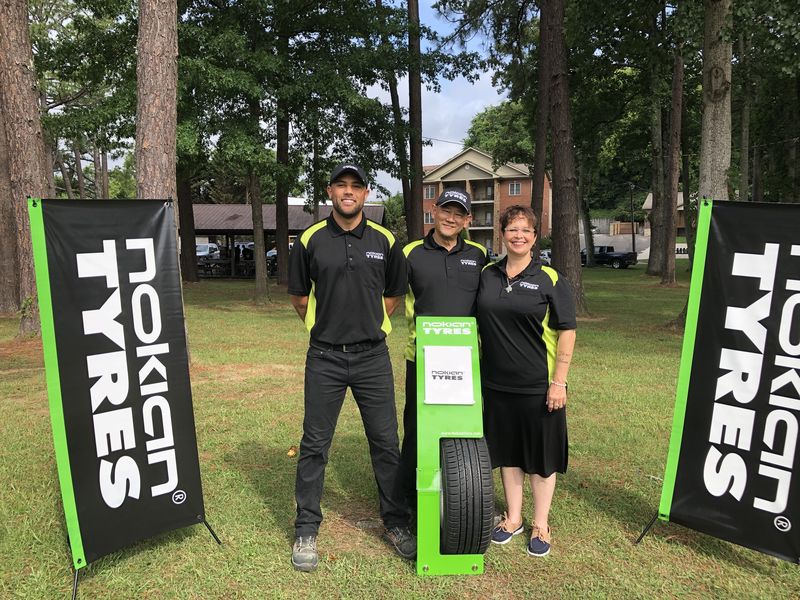 Supporting Equality at the Colorado Classic 
At Nokian Tyres, we're driven by sustainable relationships. That means protecting our drivers, respecting our customers and finding ways to support good causes. One of those: the Colorado Classic, which serves as the premier women's-only bike race in North America.
We provided financial support for the race and followed its track from Grand Junction to Denver, interacting with fans and teaching folks about our mission of safety and sustainability.