In the shade of tall, moss-covered trees hides some of the south's best hidden treasures. A journey through Sportsman's Paradise, better known as the state of Louisiana, has more variety than most of its surrounding states combined. In fact, the city of New Orleans alone is as diverse and eclectic as any other place in the United States.
Starting near the banks of the mighty Mississippi River, sip some café au lait and have a few beignets at the world-famous Café du Monde. Take a walk around the historic streets of the French quarter to the soundtrack of authentic jazz music with a local guide during an architecture tour. Before hitting the road for the next stop on your journey, refuel with a savory fried shrimp po'boy and a side of red beans and rice at Mother's Restaurant.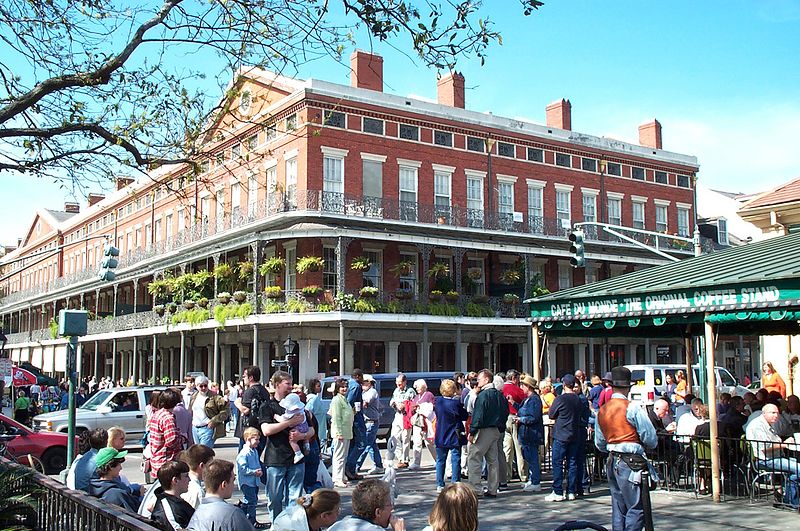 After experiencing the sights and sounds of one of the nation's most unique cities, hop in the car and head south through bayou country and don't stop still you get to the Gulf of Mexico. You'll find yourself at Grand Isle, a critical barrier island for the preservation of the state's invaluable coastline. Here, enjoy the diverse bird population along the two-mile Grand Isle Birding Trail. Then you'll want to spend some time on the water – either with a fishing charter like top-ranked Calmwater Charters or by renting a kayak through Bayou Jim's. Book a local fishing camp or beach house to spend the night in before heading back north the following day.
As you wake up and drive toward Manchac, make a pit stop at Cajun Pride Alligator Tours in Laplace to see these powerful creatures up close in their native environment. While this experience may be stomach-turning for some, our next stop – after a short 20 minute drive to Middendorf's, where you can delight in their paper thin catfish- is sure to be stomach pleasing.
From here you'll head to "The Red Stick" – more commonly known as Baton Rouge, home of the Louisiana State University Tigers. As you walk the campus, don't forget to visit Mike the Tiger. That's right – a real life Bengal-Siberian tiger mix guards the legacy and traditions of nearby Tiger Stadium, appropriately nicknamed Death Valley. Also take a moment to walk the halls of Pete Maravich Assembly Center where you can learn about the storied history of not only Pistol Pete, but the many other incredible athletes to walk the grounds of the state's flagship university.
From here you'll had back to your starting point – but not before taking a detour to drive across another fixture of Louisiana history. The Lake Ponchartrain Causeway is the longest bridge over water and is a Guinness World Record holder. This nearly 24-mile span will lead you to the suburbs of The Big Easy.
After all of this driving, you'll probably want to cool down with a Snoball. Drive to Harahan where you'll find Robears – an authentic local vendor of some of the most flavorful syrup soaked ice you can find. Try Tiger's Blood with cream, a popular favorite among residents of the Crescent City.
As you wind down, relax to the sounds of local music at Preservation Hall in the French Quarter while sipping on an Abita beer.
For our official road trip tire safety checklist, click here. And visit the main page of our microsite to add your own adventures!