By Chris Grooms, Outside Sales Representative, Atlantic Tire*
If a company can develop a winter tire that performs and handles in severe weather, they have the technology to understand what an all-season tire needs to be successful. The result: a great product that lasts and performs the way we need in my home market of Virginia.
That company is Nokian Tyres, and in my case, that product is the Nokian Tyres One HT. It's an all-season tire for light trucks and SUVs that comes with puncture-resistant Aramid Sidewall technology. Light truck versions of the tire even have Aramid Tough Armor -- the same fiber used in bulletproof vests reinforces the tire's tread.
I drive across Virginia selling tires to shops on behalf of my employer, Atlantic Tire. Sometimes I drive 300, 400, or even 500 miles in a day. Until recently, I had never sold Nokian Tyres products to dealers, but it's a brand I was interested in after reading about the company. So, when the opportunity came to put tires on my 2018 GMC Sierra, I asked my boss if I could try the new Nokian Tyres One HT. After all...what better way to sell the product than if you have it on your own vehicle?
I've been blown away.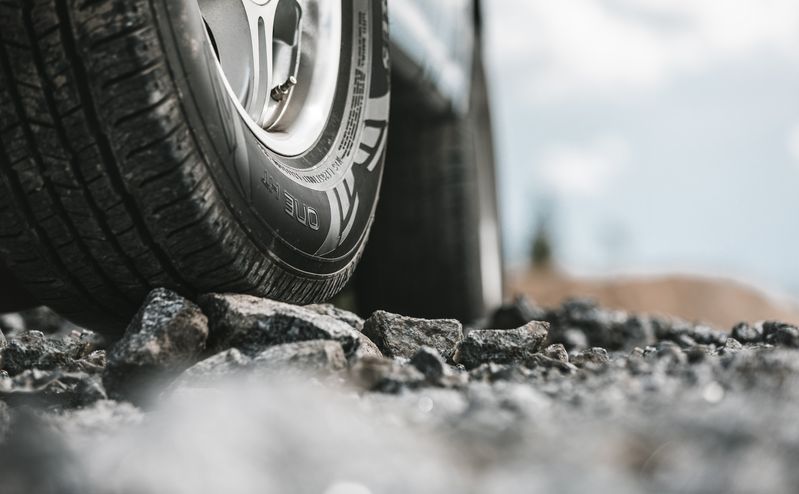 Everything Nokian Tyres said about the Nokian Tyres One HT has been backed up by its performance. I have hit potholes and the tire responded. I've never had a blowout. I've driven through downpours -- and I mean downpours -- and the tires held the road very well. It makes it so much easier to know that when I'm riding with a Nokian tire, I don't have to worry about any failures or breakdowns with that product, because it holds up. It does what I need it to do. It gets me where I need to be safely.
I drive a lot on the backroads, through the mountainous areas. I have a lead foot – when I go through those curves, I'm going through those curves. The Nokian Tyres One HT wore evenly – I just kept the air pressure correct and rotated them every 5,000 miles and they held up and performed better than any other brand I've run on my personal vehicles.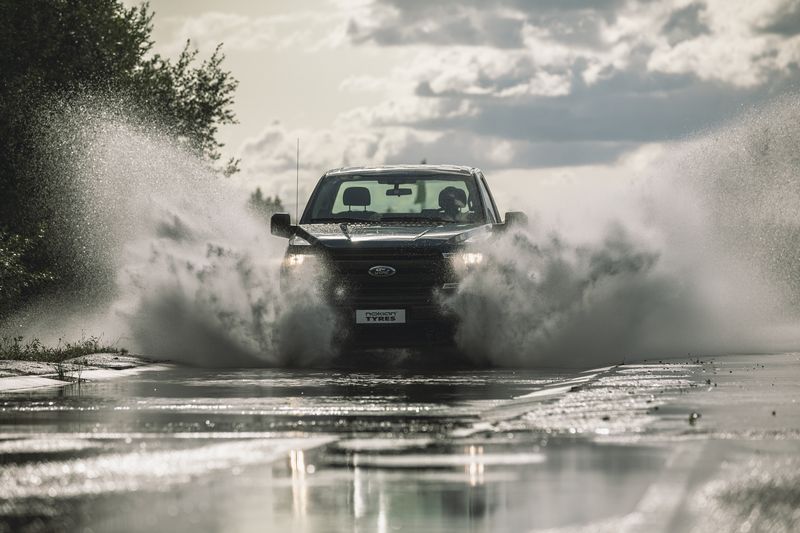 Driving the tire myself made it easier to talk to tire dealers about it. After I spoke with one shop worker, he took a brand new set from another tiremaker off a customer's vehicle because the driver was complaining about them. He put on a set of Nokian Tyres One HTs, and the tires took away those issues. The customer was very happy.
One of the things dealers look for are tires that will perform and not have any comebacks, because when the customer keeps coming back for an issue with the tire, it looks bad on the company and the person trying to sell that product. What my experience has been with this tire -- that is my pitch. You're gonna sell a brand and a tire that will hold up, will perform, will keep customers coming back in the door.
I just put a second set of Nokian Tyres One HTs on my truck. I can tell you firsthand: Partnering with this brand -- as a driver or as a tire shop -- is gonna be a partnership that will last.
*Chris is not a Nokian Tyres employee and was not paid or otherwise compensated for this review.