Our 2021 sustainability report is out, and it points to another year of sustainable growth in North America and around the globe. Since sustainability is a core value of Nokian Tyres, we thought we'd share the highlights with you here.
LEEDing the Way
Pun intended, as always – but our eco-friendly Dayton Factory is a great example of how seriously we take sustainability.
The administration building at our North American production campus earned LEED v4 Gold certification last year. It is fully powered by energy generated by onsite solar panels and features employee amenities such as a sauna, gym and canteen.
In October, Nokian Tyres received the Tennessee Governor's Environmental Stewardship Award, the highest sustainability honor in the state. A few weeks later, the Chattanooga Regional Manufacturers Association honored us with our Company of the Year award, in part because of our environmental efforts in Dayton.
In 2020, the production building became the first in the tire industry to earn LEED v4 Silver certification, a result of energy-efficient processes and elements such as the onsite solar panels that partially power production.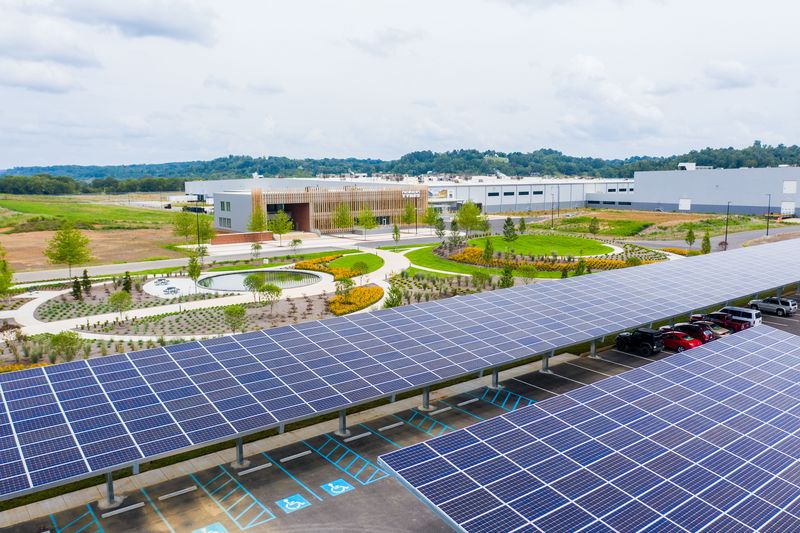 Planting Seeds of Sustainability
Our sustainability efforts weren't limited to our production processes. In 2021, we teamed up with One Tree Planted and POWDR to plant 50,000 trees in sensitive areas of Vermont, Colorado, Utah and Oregon. Many of these areas have been impacted by wildfires and deforestation.
The trees will absorb nearly 50,000 tons of carbon dioxide during their lifetime, countering the emissions of around 9,800 passenger vehicles driven for one year, as Nokian Tyres and POWDR aimed to offset the carbon footprints of traffic to POWDR resorts.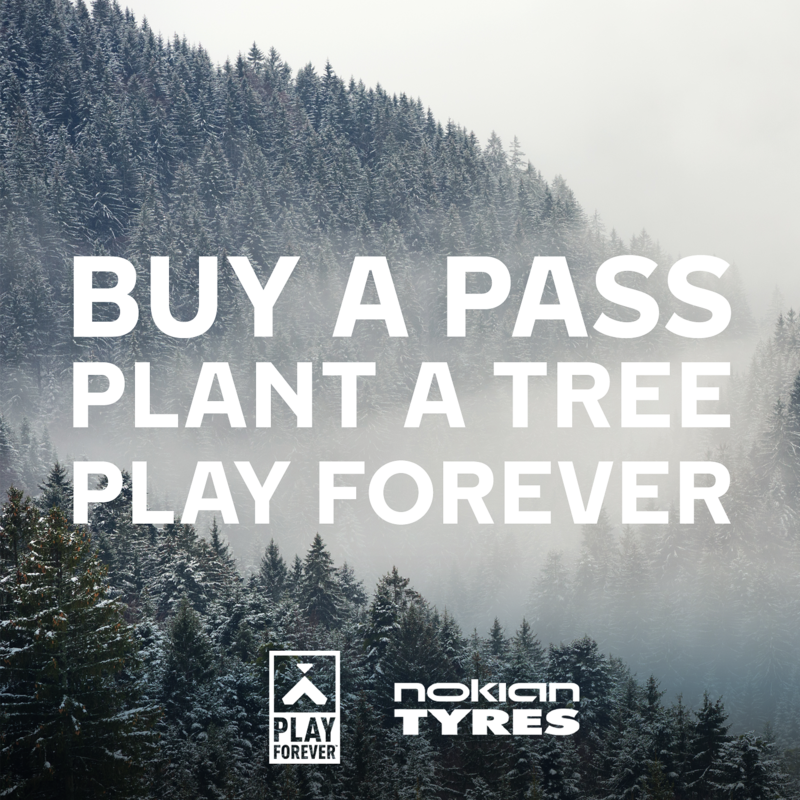 Going Green Around the Globe
Our eco-friendly activities thrived at a global level, too.
Since 2015, we have now reduced CO2 emissions from tire production by 40 percent
The solar-powered visitor center at our new Hakka Ring test facility in Spain earned LEED v4 Platinum certification
In January of this year, we introduced a concept tire that consists of 93 percent recyclable or renewable materials
As we strive to empower the world to drive smarter, driving greener is an important part of that equation. We're committed to continuing to make our collective journeys more beautiful.