For so many of us, 2020 has been a year to forget. The challenges presented by the pandemic will forever color our memories of this year, and like you, we're ready to turn the calendar to 2021.
But like you, we still found ways to grow this year. The result: safe, sustainable tires for North American drivers, at a state-of-the-art factory that took major strides forward.
Here were our highlights amidst a difficult year:
Sustainable growth at the new Dayton Factory
Nokian Tyres' chief headline in 2020 was growth at our new North American factory in Dayton, Tennessee, which we opened in October 2019. Commercial production began at the highly automated facility in January, and we nearly doubled our workforce there over the course of the year. We are busy making high-quality tires at the factory, which is partially powered by solar energy and is serving as an economic growth driver for the Southeast Tennessee community where it is based.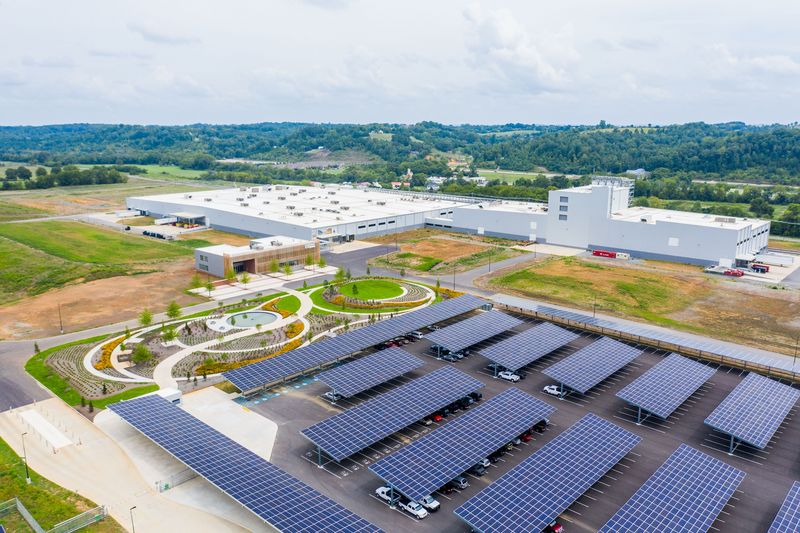 Production growth wasn't the only success story at the Southeast Tennessee facility. The factory also earned ISO 9001 quality certification less than a year after opening, and it became the first tire production facility in the world to earn LEED v4 Silver certification.
A new product for North American drivers
The Dayton Factory enables us to craft products tailored to the needs of North American drivers and customers, including the new Nokian One HT, which we introduced to drivers in January. Sales of the rugged SUV and light truck tire exceeded benchmarks, a testament to the tire's popularity and durability – it is our first tire to feature puncture-resistant Aramid fibers beneath its tread belt.
How do tire experts feel about the Nokian One HT? See for yourself:
Before the pandemic put a lid on company travel, we had a blast testing our winter and all-weather products with tire dealers at our Little Ivalo winter course in Copper Mountain, Colorado.
We plan to introduce new tires for North American drivers in 2021, and the Dayton Factory will play an important role in their production. We can't wait to tell you more.
Dynamic marketing campaigns
Our creativity wasn't limited to new products; we also reached consumers through unconventional marketing campaigns designed to meet you where you were.
Our Fresh Start campaign helped you keep your car fresh while it sat idle in the garage during the challenging spring season. Ten Rules of Tires featured a website and blog articles about core tire safety principles drivers should remember on the road. And our Journey and Horizon microsites invited you to exercise your wanderlust and share your favorite road trips for an opportunity to win free tires and access tire safety advice. We even launched a podcast that informs and engages tire dealers.
Finally, our Tread Trends series answered important tire safety questions. Here's an excerpt from our YouTube series:
We all learned so much in 2020. While we're relieved to turn the page to 2021, we're also pleased with the way we handled this year's unexpectedly rough roads. We can't wait to journey forward with you next year.