You shouldn't have to think about your tires. 
In a perfect world, you'd be free to focus on the road ahead -- the views, the destination, the people traveling with you. 
But sometimes, you have to focus on the road below your vehicle. If you have to worry about the roads more often than most, be sure to enter our Worst Roads in North America contest for a chance to win a free set of Nokian Tyres One tires!
Challenges with the road surface are especially true this time of year, when potholes threaten to turn a peaceful journey into a perilous one. That's where we come in. When you absolutely have to think about your tires, you should think about them with confidence that they're built for the roughest roads.
Every tire company talks about safety, But it's possible that no tire company does more than Nokian Tyres to address safety. Here's how our tires are built to withstand potholes, road hazards and other obstacles you're likely to face.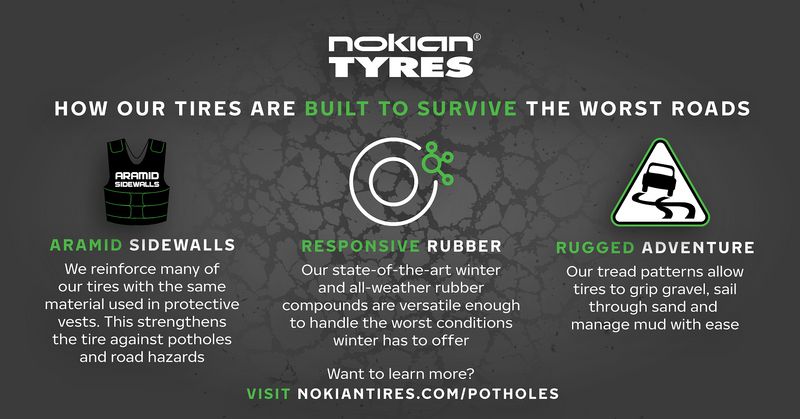 Aramid Sidewalls
You might not know the word Aramid, but you probably know its trademarked name: Kevlar. Yep -- many of our tires are infused with the same fiber that's used in protective vests.
The same properties that make it the core ingredient in protective vests help the material resist tire damage, making your tire more durable.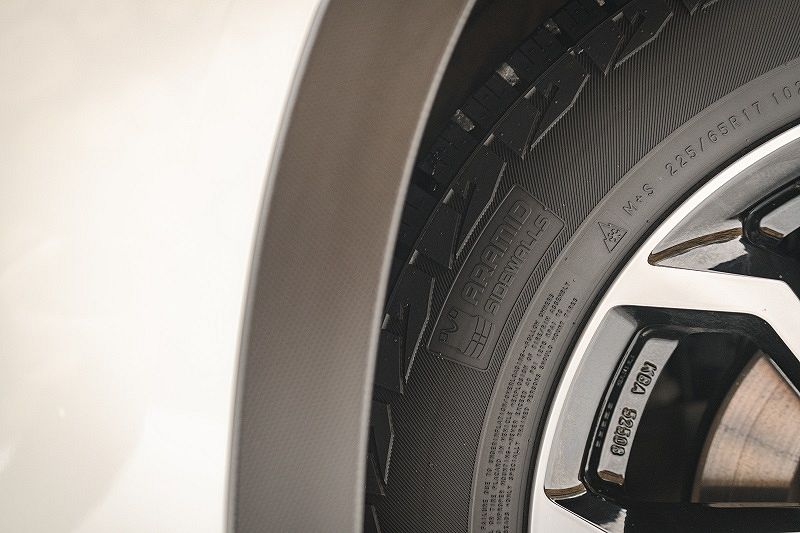 Even better, Aramid is a lightweight fiber. That means its inclusion in our compounds has little to no impact on our tires' performance or fuel efficiency. Aramid truly is all benefit, no drawbacks. And it allows us to offer Pothole Protection for many of our products.
We use Aramid in the sidewalls of our SUV and light truck tires. We also employ it in our popular all season passenger tire, the Nokian Tyres One. And in products like the Nokian Tyres Outpost Family, LT-metric versions also have Aramid fibers beneath the tread – an innovation we call Aramid Tough Armor.
Responsive Rubber
Our state-of-the-art rubber compounds are versatile enough to handle the worst conditions. That includes snow and slush, but also frigid weather. Did you know that all season tires become less responsive to the road when temperatures drop below 45 degrees Fahrenheit (7 degrees Celsius), even when roads are dry?
Our researchers spend more than 200 days each year testing our tires in the inhumane environs of Finnish Lapland. For that matter, we also test our all-season and all-weather tires at Hakka Ring, our spring and summer test center in the Spanish desert.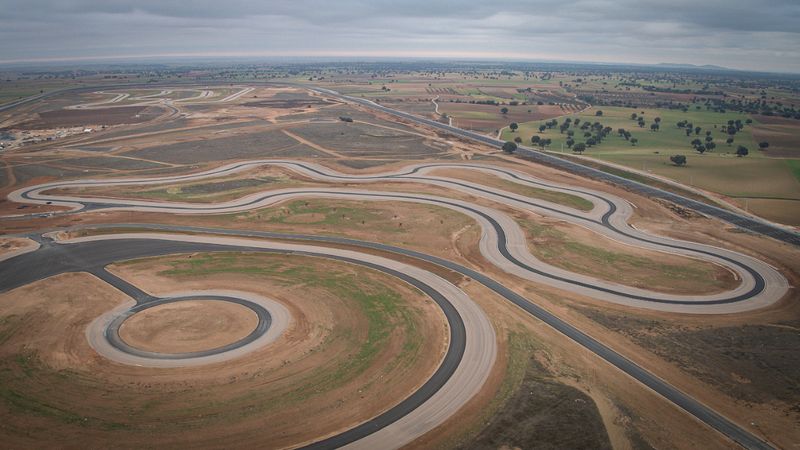 The result: rubber compounds that offer relentless grip for every circumstance. Our winter tires offer Pure Safety on snow and Next-Generation Safety on ice. Our all-season tires provide supreme performance in rain and heat. And our all-weather tires are a great compromise for drivers who want protection from moderate winter weather via a tire they can drive year-round. 
Rugged Adventure
Our tread patterns allow drivers to extend their adventures, whether they're hauling family on the daily commute or venturing off the beaten path.
The new all-terrain Nokian Tyres Outpost family helps drivers extend their terrain, toughness and travel. It's bolstered by Aramid Tough Shield -- Aramid fibers beneath the tread and inside the sidewalls. But the surface of that tread is also pretty special.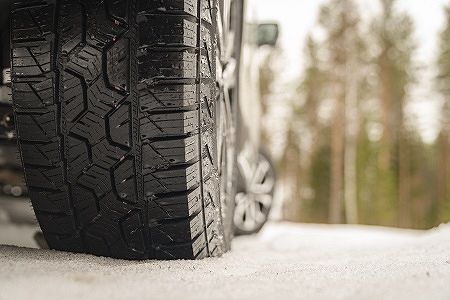 Canyon Cuts form at the intersection of the 3D tread and the shoulders, allowing drivers to experience extra grip when they encounter unpredictable surfaces. Three-dimensional siping helps the Outpost contend with snow, slush and standing water, extending journeys in harsh conditions. And stability supports and groove lifts lend a sturdy structure to the tire, giving drivers peace of mind as they navigate long trips on difficult surfaces. 
Our other tires also feature tread patterns that are tailored to the demands of your journey. The all weather Nokian Tyres WR G4 has an innovative combination -- snow claws on one side, rain channels on the other. And the popular Nokian Tyres One all season passenger tire has zig-zag siping in the center rib and shoulder blocks to provide stability and improved handling properties, plus grip enhancers that offer dependable traction on soft surfaces like snow, sand and mud.
Interested in talking with a dealer about our Pothole Protection? Click here to find a shop near you. And if potholes are a regular challenge for you, enter our Worst Roads in North America contest for a chance to win a free set of tires!