Nokian Tyres is passionate about the planet, and people are noticing. We've been named one of the most sustainable publicly traded companies in the world multiple years in a row. And now, our factory in Dayton, Tennessee has achieved a big new milestone that shows how we're doubling down on our green mission.
We're proud to announce that our North American factory has received LEED v4 Silver certification.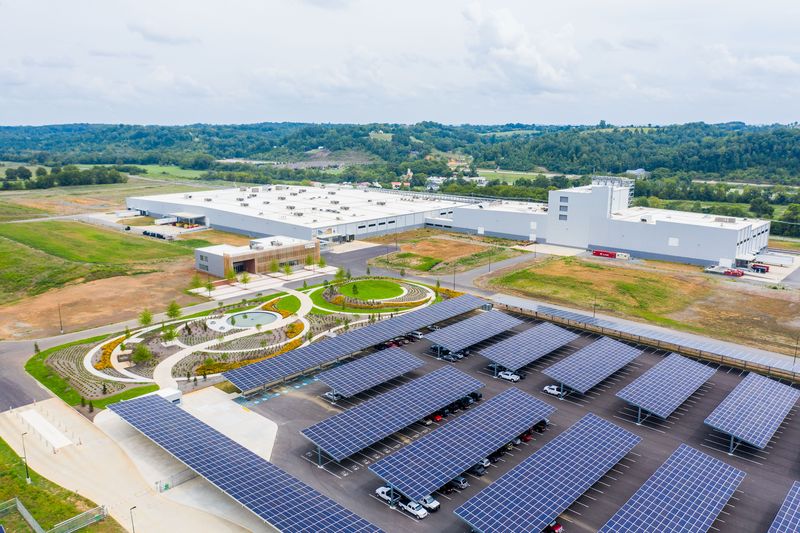 How did we get there? By building a world-class, energy-efficient facility designed to craft high-quality tires in an environment that protects and empowers employees. 
Here are some of the elements that helped us achieve this gratifying designation:
Renewable energy generated by solar panels on the property
Solar panels above our parking lot produce 4,000 megawatt hours of energy each year, enough to fully power our sparkling new adminstration building and provide energy for production, as well.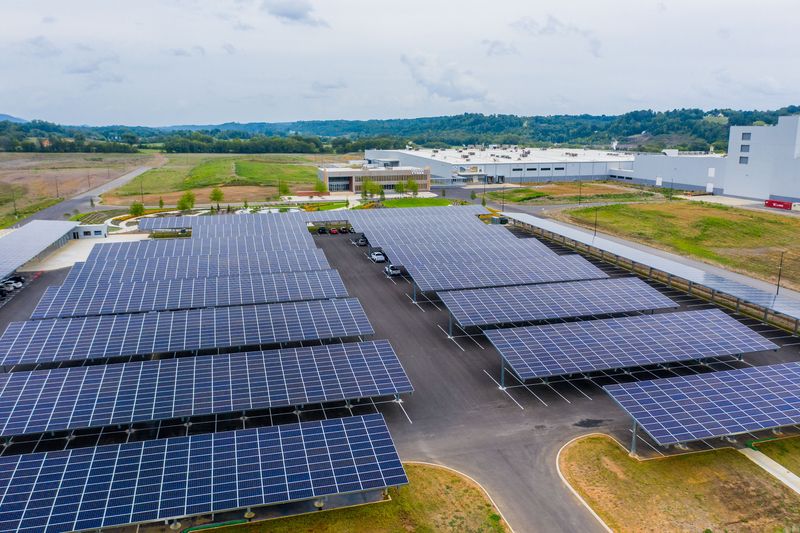 Efficient water and waste management systems
Water consumption at the facility is more than 35 percent below the baseline for a factory like ours, thanks to water-efficient fixtures. Recycling stations are located throughout the facility, and we are implementing a program to recycle all waste from production.
Innovation in design
We received recognition for "exemplary performance" with regard to the design of the property, which reduced concrete-covered areas and prized green spaces.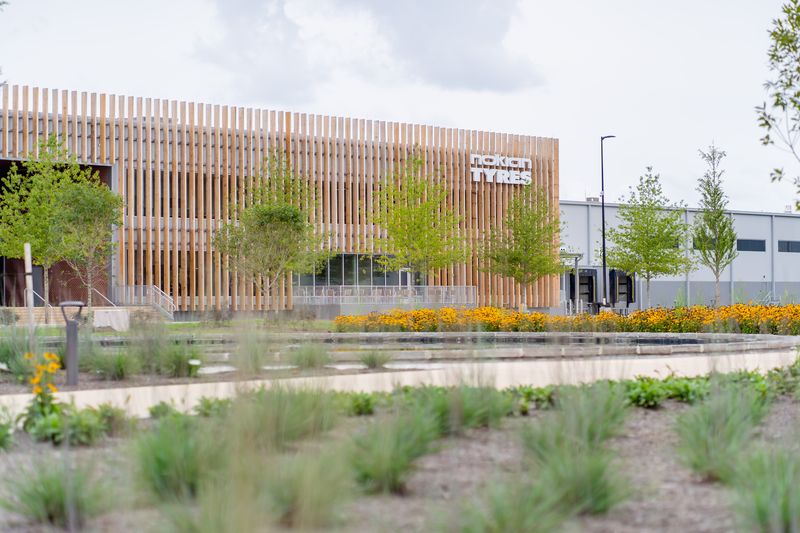 Electric vehicle charging stations in the parking lot
We've set aside 5 percent of our parking spaces for low-emitting vehicles and added charging stations for electric and hybrid vehicles. We want to reward employees who apply their own passion for sustainability where the rubber meets the road.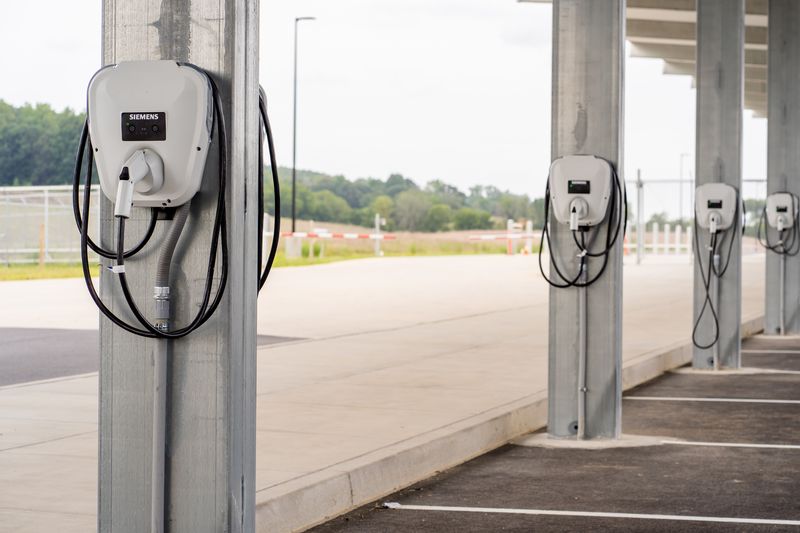 Energy efficiency throughout the facility
The production facility uses 25 percent less energy than the LEED baseline, thanks to highly automated processes and rigorous monitoring.
What does this mean?
You may not see the LEED emblem on your tires, but our passion for sustainability carries over to your experience on the road. We lowered the rolling resistance of our tires by an average of 8 percent since 2013, meaning better gas mileage and lower emisisons for vehicles that drive Nokian Tyres products. Our tires don't contain harmful high-aromatic oils. And we believe that happy employees make high-quality tires; as they benefit from a safe, sustainable work environment, we think you'll benefit from their eager craftsmanship.
We're proud of this achievement and eager to continue growing -- sustainably, of course -- in North America. Here's an infographic that highlights some other great things happening at our North American factory.