This week, Nokian Tyres asked our business partners to share road trip and safety tips for their areas of North America. Visit NokianTires.com/Journey to submit your favorite road trips!
The Guest Writer
Today we hear from Jared McDermott, General Manager of the Montana and Idaho region for Gills Point S Tire & Auto Service, a thriving tire dealer with shops in the Northwestern and Northeastern United States. Here's his recommended road trip route.
The Area
We're pretty lucky in where we live – we're 60 miles from the Beartooth Mountain Range. One of the most iconic and beautiful drives in the U.S. is the Beartooth Highway. It leaves Red Lodge and goes over the top of the mountains, crossing at 11,000 feet into Cooke City, which is the gateway to Yellowstone Park on that side.
Recommended Activities
We recreate in that area all summer long – six to eight times each summer we go camping or hang out there. If you want to truly get a wilderness experience in a day, you can find it. There are lakes all over the place up there. You can hike down, sit there and go fishing…or sit on a rock, look at the crystal clear water and have lunch. On a given day there might be 10,000 people that drive over the pass, but you walk down to a lake and you can be the only person down there for a day. Clean air, blue skies…it's wonderful.
It's the best way to get into Yellowstone Park. People make pilgrimages from all over the country to drive the Beartooth Highway into Yellowstone.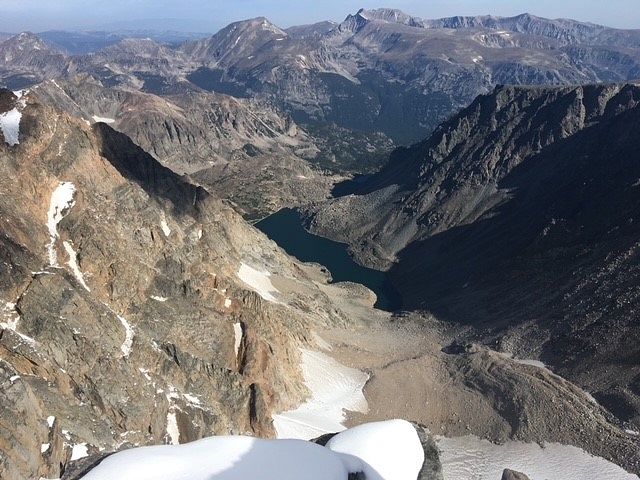 The Ideal Road Trip
Spend a day and a night in Red Lodge, because it's a really cool little town. It's got that combination of western flare combined with a big ski resort and that Colorado ski town feel to it. In the summer there's a rodeo every other weekend. There's a little Montana flair combined with a resort town.
When you leave Red Lodge and go over the Beartooth road, it's 3-4 hours to get to Cooke City if you take your time. There are old mining roads that go up into the high countries; I took Nokian Rockproofs and we'd take these trails to the edges of the wilderness areas and camp…and be the only people up there for three days. An area like that can absorb a lot of people without you ever seeing anyone. Over the Beartooth road, there are vistas where you can look out across the plains for 120 miles. If you stand on the edge and can see 120 miles, it just blows people's minds.
Before you get to Cooke City, the highway connects with Chief Joseph Highway, that loops back to Cody, Wyoming. Go back down to Cody, where there's some neat stuff to do like the Buffalo Bill Museum. There's also an entrance into Yellowstone from that south side.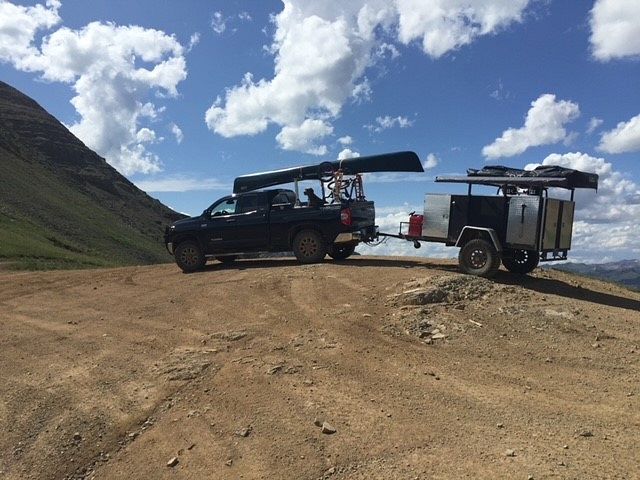 Driving Hazards -- and the Tires to Address Them
Billings is on the edge of the plains. In August we can have 105 degrees, but we go into the mountains and it's 40 degrees and snowing. It can snow any time of year up there -- the highway is only open from Memorial Day Weekend to Labor Day. When you go up there early in the year, you'll go through places where they've cut through the snowbank sand there's a wall of snow 20 feet high. It's an absolutely stunning area.
The all-weather Nokian WR G4 is perfect because it's a true four-season tire. In Billings we get snow and ice in the winter, but it's not like we're in the mountains with snow to deal with for months at a time. I've got a very capable four-season tire. I can take my 1,000-mile road trip any time of the year without worrying about the conditions. The WR G4 is the best winter traction of any four-season tire you could possibly run.
I have a Subaru Outback and oversee four stores. I put a lot of miles on them year-round, and it's a fantastic tire for that. The biggest component for me is safety. We have two kids, 8 and 10. I work in the tire business and can put any tire I want on it. My focus is to have the safest possible traction on the family vehicle.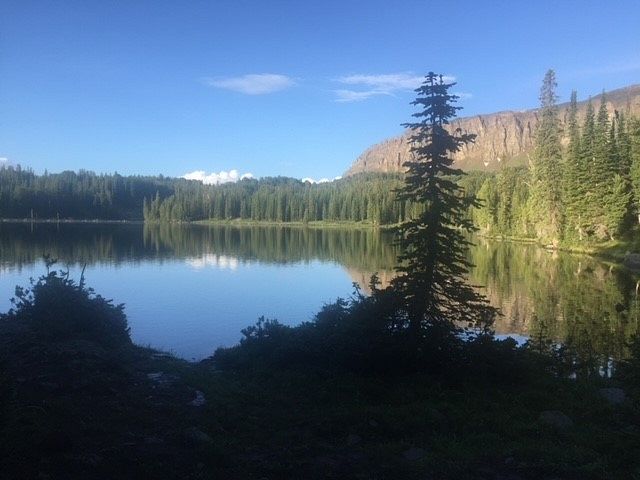 But there's no substitute for a Nokian Hakkapeliitta winter tire in the wintertime. There's absolutely nothing better. If I dealt with snow and ice on a regular basis, I would run winter tires. Any of my high-end customers who come in with an Audi or Mercedes, it's a no-brainer – it's a Hakkapeliitta. I went to Ivalo a few years ago and visited the Ivalo Test Center. After seeing what goes into the testing and development, there's nothing I trust more in winter conditions.
Check Out the Road Trip
Click here to follow Jared's recommended journey, then visit NokianTires.com/Journey to add your own favorite journeys!