Flatter than focaccia and friendlier than fiction, Illinois makes for an engrossing road trip destination. We're all familiar with Chicago's iconic Willis Tower and Wrigley Field, but the whole state boasts tourist treasures worth exploring.
Since your perception of the Land of Lincoln probably starts with the Windy City, start your road trip there. Tucked in the Northeast corner of the state hugging Lake Michigan, the Second City is a first-choice destination. If you're a sports fan, don't miss a Cubs game – and sit alongside the bleacher bums if you get the chance. If you want to have a ball without using a ball, enjoy an improv show – Baby Wants Candy is an under-the-radar favorite, but options abound. And don't leave town without digging into a deep dish pizza…but order a size smaller than you think, because two pieces typically fill up even the most eager stomachs.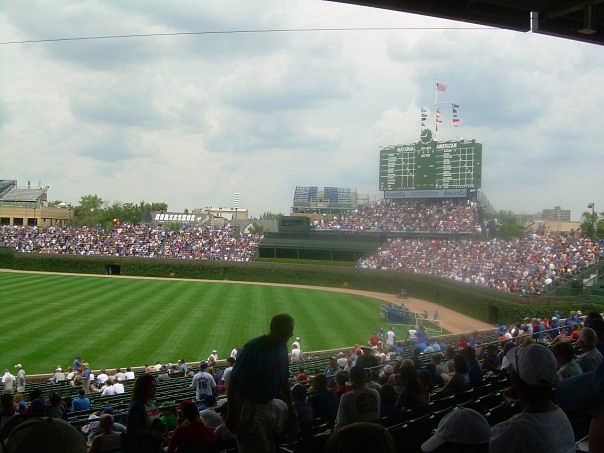 Once you've waltzed through Grant Park and emptied your wallet on the Magnificent Mile, get in the car and drive south. Champaign is an idyllic university town two hours to away that's full of museums, foodie haunts and Fortune 500 companies – John Deere was founded in Illinois, which may not be surprising given the state's massive agricultural industry.
After you've raised a glass to Champaign, visit Springfield 90 miles to the west. Before Abraham Lincoln kept the union together, he practiced law and cast votes here as a state legislator. It's even where he met his wife, Mary Todd. While in Springfield you can explore Honest Abe's presidential library, tour his home (which is not, in fact, constructed of Lincoln logs), and visit the Old State Capitol, whose 37-year 19th-century tenure encompassed Lincoln's legislative career.
From Springfield, you're just an hour and a half from St. Louis or from Hannibal, Missouri, the boyhood home of Mark Twain. But while Huckleberry Finn floated down the Mighty Mississippi on a steamboat, you're more likely to explore Illinois on a set of tires. Make sure they're premium tires that provide peace of mind in all conditions – like the Nokian WR G4, which is a great choice for navigating year-round weather.
For our official road trip tire safety checklist, click here. And visit the main page of our microsite to add your own adventures!