From its football to its food to its friendly culture, Ohio offers a unique slice of Americana that's perfect for an easy road trip.
Cincinnati is a wildly underrated city in the state's southwest. Its German legacy cultivated a population that loves good food and a cold beer – enjoy a pint at the Moerlein Lager House or hop across the river to Newport, Kentucky for a liter at Hofbrauhaus. While you're riverside, catch a Reds or Bengals game if they're in town – or for a really unique experience, head to Nippert Stadium to watch FC Cincinnati take on a Major League Soccer opponent. They're likely to lose – they finished in last place in their debut season in 2019 – but the place will be packed.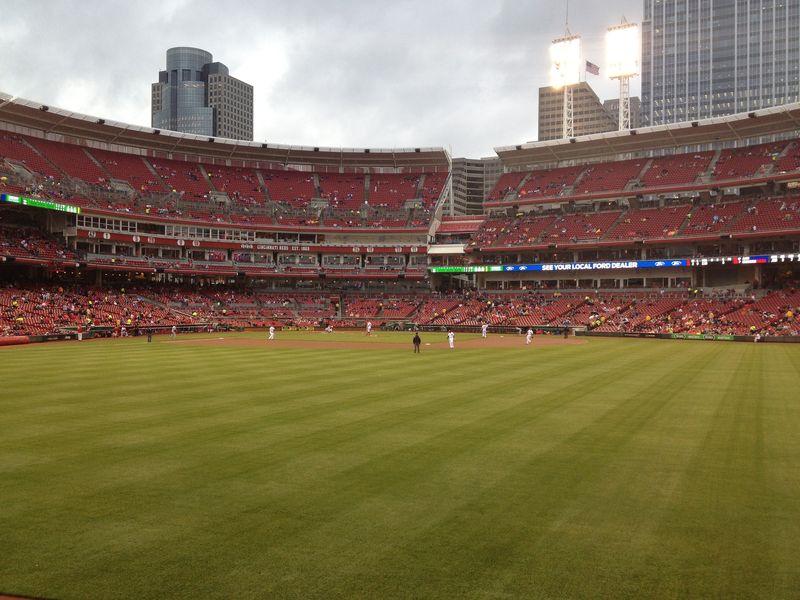 Don't leave Cincy without engaging in two culinary traditions: Montgomery Inn barbecue (on the river east of town) and Skyline Chili. The latter is a ubiquitous chain restaurant in the area well-known for its namesake food, which is more like a sweet sauce than a spicy soup. Get a five-way (chili over spaghetti topped with onions, beans and cheese), then roll your windows down and set your GPS for Dayton.
Hit I-75 North and cruise 30 minutes to Monroe, where a Tim Horton's will greet you just off the interstate. It's one of the southernmost locations of the Canadian favorite. Get some coffee, donuts and an Iced Capp and finish your journey to Dayton.
Dayton is a lot larger than the town by the same name where our North American factory is located (incidentally, Dayton, Tennessee was named after Dayton, Ohio). This Dayton is the birthplace of air travel – the Wright Brothers may have launched their plane in North Carolina, but they perfected the science here. The Huffman Prairie Flying Field Interpretive Center will teach you about that history, and the Wright-Dunbar Interpretive Center is located at the historic landmark where the famed inventors started their bicycle business.
From Dayton, capital city Columbus is just over an hour away. Its position in the heart of the state makes it the perfect home for The Ohio State University, one of the largest colleges in the nation with a staggering 67,000 students. The vaunted Ohio Stadium is where the Buckeyes have played since 1922, earning five national championships during that time span.
For a more detailed dose of gridiron glory, visit Canton two hours northeast. It's home to the Pro Football Hall of Fame. Every August, a lucky handful of football stars join the list of nearly 350 legends enshrined there. The museum is open year-round and is a must-visit, even if you aren't a sports buff.
End your journey on the banks of Lake Erie in nearby Cleveland. An industrial superpower in the 20th century, the city reinvented itself in recent decades and continues to thrive today. Now, it's well-known as a music capital thanks to the Rock and Roll Hall of Fame downtown. You simply must explore its 55,000 square feet of tributes to America's favorite music genre. When you're done, go highbrow with a trip to the Cleveland Museum of Art or get out in the open at the Cleveland Botanical Garden. End your day with dinner and drinks on pedestrian-only East Fourth Street, an alley abundant with nightlife.
When you say "hi" to Ohio, make sure you're driving the right tires. Nokian Tyres all-weather products are meant to thrive in unpredictable weather, like summer rain or sudden winter snow.
For our official road trip tire safety checklist, click here. And visit the main page of our microsite to add your own adventures!