The holidays are happiest when we can focus on the joy of the journey. That's pretty hard to do on the side of the road.
While it's impossible to foresee all potential road hazards, there are some easy steps that can help you preserve peace of mind when you're on a road trip this holiday season. Here's a tire safety checklist to follow before you hit the road for a long journey.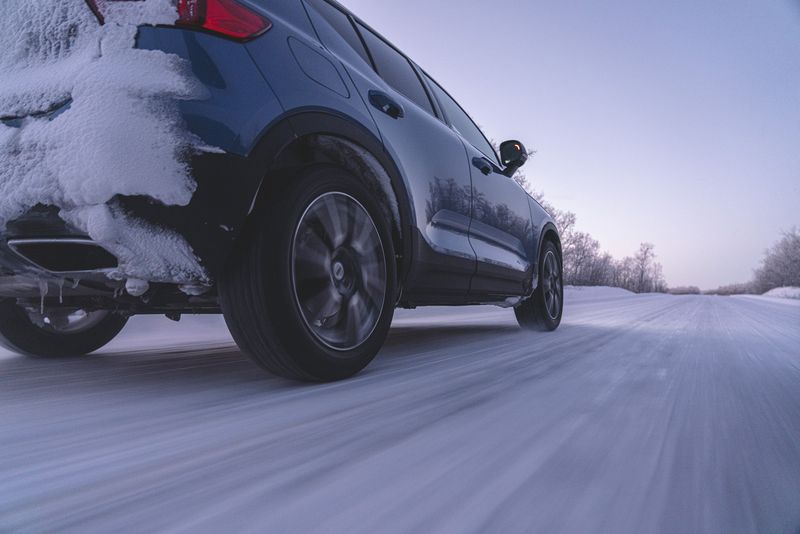 Check the weather -- and your tires
When it comes to winter driving, not all tires are created equal. All season tires are great for all seasons -- if you live on the southern end of North America. But if you get snow and ice even once or twice a year, they won't do a great job keeping you safe in those conditions. In fact, even when roads are dry, all season tires tend to lose much of their grip when temperatures fall below 45 degrees Fahrenheit [7 degrees Celsius], which hardens their rubber compounds and lowers their responsiveness to the road.
So before you hit the road for the holidays, make sure you're driving a set of tires approved for driving in winter conditions. How will you know? Look for the three-peak mountain snowflake symbol on the sidewall. If you see it, you're set! If not, and you regularly drive in winter conditions, it might be time to buy a set of all-weather or winter tires.
Turn up the pressure
Low tire pressure makes blowouts more likely and harms gas mileage. And when temperatures drop, so does the air pressure in your tires -- that's why you'll often see your tire light flash on chilly mornings.
Use a tire pressure gauge to ensure every tire is inflated to your car's recommended tire pressure, which you should find on a sticker inside your driver door or in your car's owner manual. If your tires are underinflated, take them to a tire dealer for a fill-up or do it yourself – many gas stations have inflation machines.
Here's more info about checking your tire pressure.
Tread deeply
Long trips are not the time to mess around with shallow tread grooves. The shallower your tire's tread, the less responsive it is to the road – especially when it's wet, snowy or icy. Hydroplaning is a particularly dangerous possibility when your tread depth is lacking.
Tire dealers typically inspect your tire tread when you take your car in for a check-up. If you'd like to check your own tread, perform the penny test to make sure your grooves are still at safe levels. Even better: Our tires feature a Driving Safety Indicator that tells you how much tread life you have left.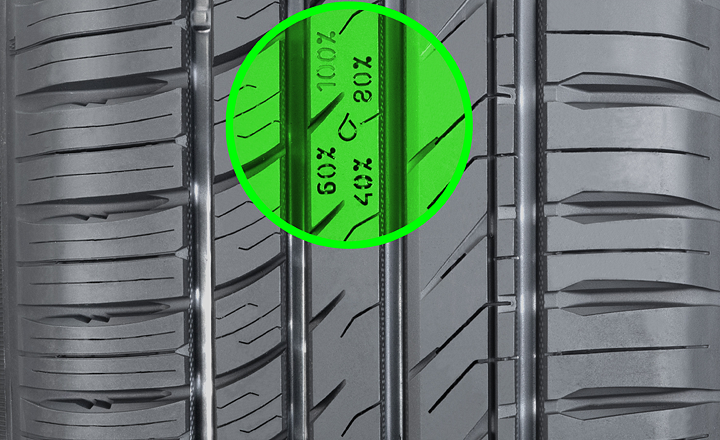 Get rotated and aligned
If it's been between 4,000 and 8,000 miles since you've had your tires rotated, drop by your tire dealership to get that done. Uneven tread wear can lead to unstable driving and higher noise levels coming from your tires, and it may be a sign of a mechanical issue with your vehicle. While the car's at the shop, ask your dealer to check your alignment, too. Proper alignment can help extend the life of your tires. Poor alignment can lead to rapid and uneven deterioration in tread wear.
Check your spare
Nobody ever wants to have to use their spare tire, but when you encounter a road hazard it's vital to have one safe and ready. When you're rolling through this checklist with your primary tires, make sure your spare is properly inflated and still has solid tread depth.
Know your surroundings
It never hurts to know who's nearby if you need help with your tires along the way. It's sensible to build a list of tire dealers in major areas along your route. We'll give you a hand: Check out our dealer locator for a list of our tire dealers throughout North America.
We hope this gives you some helpful guidance so you can have peace of mind on your holiday travels. For more tire safety tips, click here for a wealth of information.